Peter Day Award 2012 Winner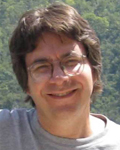 Professor Ian Manners
University of Bristol
For his pioneering contributions to functional metal-containing polymers, block copolymer assembly, and crystallisation-driven living self-assembly processes.

About the Winner

Ian Manners was born in London and, after receiving his Ph.D. from the University of Bristol, he conducted postdoctoral work in Germany and then in the USA.

He joined the University of Toronto, Canada as an Assistant Professor in 1990 and was promoted to Full Professor in 1995 and to a Canada Research Chair in 2001. In 2006 he returned to his Alma Mater to take up a Chair in Inorganic, Macromolecular and Materials Chemistry.

He has received a range of awards including an Alfred P. Sloan Fellowship from the US (1994), a Corday-Morgan Medal from the Royal Society (1997), the Steacie Prize in Canada (2001), a Marie Curie Chair from the European Union (2005), and a Humboldt Research Award from Germany (2011). He is an elected member of the National Academies of Science of Canada (FRSC, 2001) and Britain (FRS, 2011).

His research interests focus on the development of new synthetic approaches involving catalysis and self-assembly and their applications in molecular chemistry, polymer and materials science, and nanoscience. His work is documented in over 560 career publications and he has given over 370 invited lectures worldwide.
Related Links

The Manners' Group
Professor Manners' Research Group
External links will open in a new browser window