Supporting our community through Covid-19
While our publishing services are running as usual, we also know that this is a very challenging time for everyone, for many different reasons. If any aspect of the publishing process is worrying you – for example you think you may struggle to meet a pre-determined deadline – please let us know, and we will work out an answer together.
Setting up remote access to RSC content
You can find details about how to access information remotely in this step-by-step guide. The guide will also help if for any reason you have difficulty accessing the content you want.
Editors-in-chief: Anders Hagfeldt, Jeroen Cornelissen, Natalie Stingelin
Welcome from our Editors
Anders Hagfeldt,
Editor-in-Chief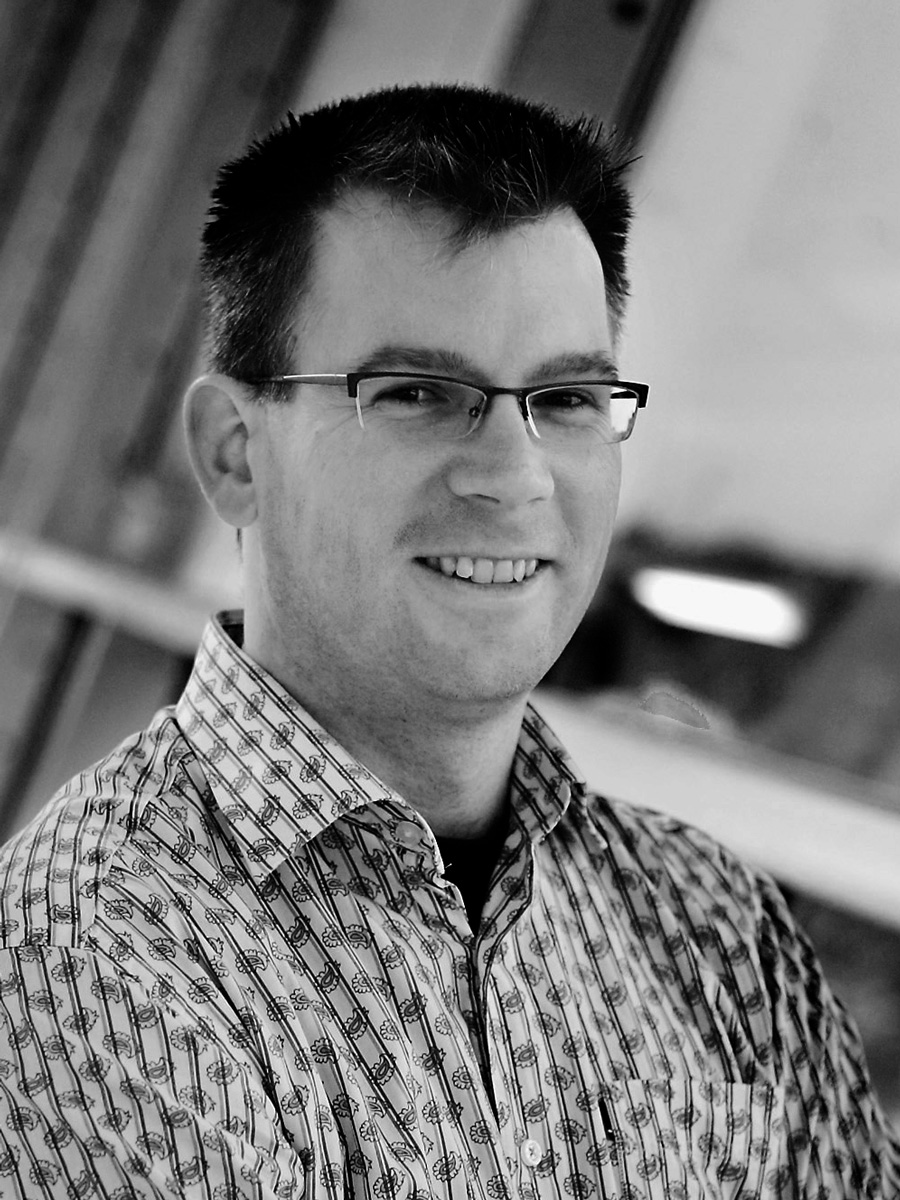 Jeroen Cornelissen,
Editor-in-Chief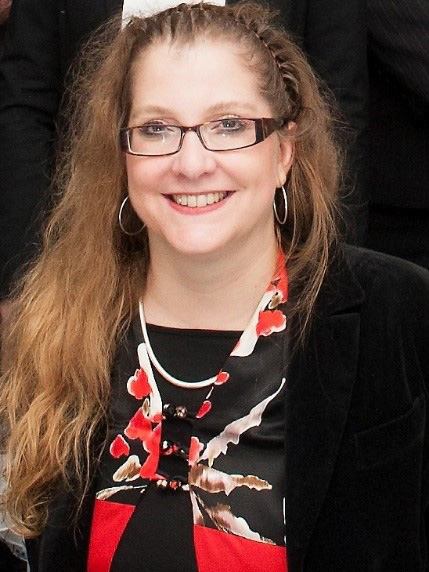 Natalie Stingelin,
Editor-in-Chief
"We're truly excited about the addition of Materials Advances to the Journal of Materials Chemistry family. The JMC journals have become go-to publications for readers and authors in the materials chemistry community, and we're proud to add another venue for high quality work to the portfolio. Materials Advances is gold open access, and is also free-to-publish in for the first two years, meaning it will have a large, international audience, and be fully accessible to all. Along with our international and diverse team of associate editors, we look forward to receiving your submissions, and supporting further advances to the field of materials science."
Gold open access with article processing charges waived until mid-2022
Materials Advances is an international, gold open access journal, publishing good quality research across the breadth of materials science.
Free to read, and free to publish in, the journal builds on and complements the materials research published in the Royal Society of Chemistry journal portfolio.

Interdisciplinary & thorough
We are home for good quality, reproducible research that makes an important advance to the existing literature. With our sister journals, we provide complete coverage of crucial advances.

Affordable gold
All materials researchers should have a quality, subject-focused option for publishing open access. We are free to read, and free to publish in, with APCs waived until mid-2022.

Family connections
Our materials journals work together to make sure research reaches the right audience. Sharing an editorial board with our Journal of Materials Chemistry journal family allows smooth article transfers and a consistent assessment process.
A trusted society publisher
The Materials Advances publishing experience comes with the reputation, standards, commitment and expertise you would expect from an RSC journal, plus the visibility boost that comes from being open access and part of the Journal of Materials Chemistry family.
Scope
Published monthly, the journal accepts experimental or theoretical studies that report new understanding, applications, properties and synthesis of materials, building on and complementing the materials content already published across the Royal Society of Chemistry journal portfolio.
Submissions are initially assessed and taken through peer review by our high profile associate editors, all of whom also look after submissions to Journal of Materials Chemistry A, B & C. A single-blind peer review model is used and a minimum of two reviewer reports are required. Our editors are internationally recognised in their respective areas, and taking responsibility for these journals will ensure a common overview and consistent application of expertise – streamlining the assessment process for authors and reviewers.
Our materials journal family
Materials Advances is part of our materials family of journals, which also includes Materials Horizons and Journal of Materials Chemistry A, B and C. The journals provide full coverage of interdisciplinary advances in materials science.
Editorial board
Associate editors
Viola Birss, University of Calgary, Canada
Jiang Chang, Shanghai Institute of Ceramics, China
Guoping Chen, National Institute for Materials Science, Japan
Laylay Chua, National University of Singapore, Singapore
Elizabeth Cosgriff-Hernandez, University of Texas at Austin, USA
Gemma-Louise Davies, University College London, UK
Goutam De, Satyendra Nath Bose National Centre for Basic Sciences, Kolkata, India
Renaud Demadrille, Interdisciplinary Research Institute of Grenoble, France
Mohamed Eddaoudi, King Abdullah University of Science and Technology, Saudi Arabia
Elizabeth von Hauff, VU University Amsterdam, The Netherlands
Ghim Wei Ho, National University of Singapore, Singapore
Luis Hueso, CIC nanoGUNE, Spain
Yun Jeong Hwang, Korea Institute of Science and Technology, South Korea
Malika Jeffries-El, Boston University, USA
Unyong Jeong, POSTECH, South Korea
Ji Jian, Zhejiang University, China
Oana Jurchescu, Wake Forest University, USA
Kisuk Kang, Seoul National University, South Korea
Zhiqun Lin, Georgia Institute of Technology, USA
Monica Lira-Cantú, Catalan Institute of Nanoscience and Nanotechnology, Spain
Shaoqin Liu, Harbin Institute of Technology, China
David Lou, Nanyang Technological University, Singapore
Yi-Chun Lu, The Chinese University of Hong Kong, Hong Kong
Martyn McLachlan, Imperial College London, UK
Kasper Moth-Poulsen, Chalmers University of Technology, Sweden
Frank Osterloh, University of California, Davis, USA
Marc in het Panhuis, University of Wollongong, Australia
Shizhang Qiao, University of Adelaide, Australia
Xiaogang Qu, Changchun Institute of Applied Chemistry, Chinese Academy of Sciences, China
Neil Robertson, University of Edinburgh, UK
Federico Rosei, National Institute of Scientific Research, University of Quebec, Canada
Jennifer Rupp, Massachusetts Institute of Technology, USA
Stephen Skinner, Imperial College London, UK
Magdalena Titirici, Imperial College London, UK
Miriam Unterlass, Vienna University of Technology, Austria
Yana Vaynzof, Technical University of Dresden, Germany
Jessica Winter, Ohio State University, USA
Wai-Yeung Wong, Hong Kong Polytechnic University, Hong Kong
Li-Zhu Wu, Technical Institute of Physics and Chemistry, China
Yusuke Yamauchi, University of Queensland, Australia
Yadong Yin, University of California, Riverside, USA
Xiaowei Zhan, Peking University, China
Ni Zhao, Chinese University of Hong Kong, Hong Kong
Zhen Zhou, Nankai University, China
Editorial office
Anna Rulka, Executive Editor
Kathryn Gempf, Deputy Editor ORCID 0000-0001-7595-0623
Laura Daly, Development Editor ORCID 0000-0002-0980-2611
Anna Meehan, Editorial Production Manager
Jamie Purcell, Publishing Editor
Laura Smith, Publishing Editor
Ellis Wilde, Publishing Editor
Elizabeth So, Editorial Assistant
Jenny Abbott, Publishing Assistant
Neil Hammond, Publisher
Open access
There are no submission charges for Materials Advances, and no article processing charges until mid-2022. As part of the submission process, authors will be asked to agree to the Materials Advances open access terms & conditions.
We offer Materials Advances authors a choice of two Creative Commons licences: CC BY or CC BY NC. Publication under these licences means that authors retain copyright of their article, but allows users to read, download, copy, distribute, print, search, or link to the full texts of articles, or use them for any other lawful purpose, without asking prior permission from the publisher or the author. Read our open access statement for further information.
All published articles are deposited with LOCKSS, CLOCKSS, Portico and the British Library for archiving.
Article types
Materials Advances publishes:
Full papers
Communications
Reviews
Highlights
Perspectives
Comments
See more information about these article types
Communications
Communications contain novel scientific work of such importance that rapid publication is desirable. Authors should briefly indicate in a covering letter the reasons why they feel that publication of their work as a Communication is justified. The recommended length is three printed journal pages.
Full papers
Full papers contain original scientific work that has not been published previously.
Reviews & Perspectives
These are normally invited by the Editorial Board and editorial office, although suggestions from readers for topics and authors of reviews are welcome.
Reviews and Perspectives must be high quality, authoritative, state-of-the-art accounts of the selected research field. They should be timely and add to the existing literature, rather than duplicate existing articles, and should be of general interest to the journal's wide readership.
All Reviews and Perspectives undergo rigorous peer review, in the same way as regular research papers.
Reviews should report a detailed, balanced and authoritative current account of the existing state of knowledge on a particular facet of materials science. Simple literature surveys will not be accepted for publication. Reviews should not contain unpublished original research.
Highlight articles are short articles that highlight important new developments. Unlike Review articles, these are intended to cover developments made over the past year or so. They should explain the significance of these developments and may also identify where further work is urgently required or where challenges are still faced. These articles should discuss emerging areas of relevance to materials. Highlights should not contain unpublished original research.
Perspectives are short readable articles covering current areas of interest. They may take the form of personal accounts of research or a critical analysis of activity in a specialist area. By their nature they will not be comprehensive reviews of a field of materials science. Some new unpublished research may be included.
Comments/Replies
Comments and Replies are a medium for the discussion and exchange of scientific opinions between authors and readers concerning material published in Materials Advances.
For publication, a Comment should present an alternative analysis of and/or new insight into the previously published material. Any Reply should further the discussion presented in the original article and the Comment. Comments and Replies that contain any form of personal attack are not suitable for publication.
Comments that are acceptable for publication will be forwarded to the authors of the work being discussed, and these authors will be given the opportunity to submit a Reply. The Comment and Reply will both be subject to rigorous peer review in consultation with the journal's Editorial Board where appropriate. The Comment and Reply will be published together.
Journal specific guidelines
For general guidance on preparing an article please visit Prepare your article, the content of which is relevant to all of our journals.
Peer review
Materials Advances follows a single-blind peer review process, with manuscripts handled by experienced associate editors, all of whom also look after submissions to Journal of Materials Chemistry A, B and C.
Phase 1 Your manuscript is initially assessed by an associate editor.
Phase 2 The associate editor solicits the expertise of at least two reviewers to assess your article and submit a report.
Phase 3 The associate editor handling your manuscript makes a decision based on the reviewer reports received. In the event that no clear decision can be made, another senior reviewer will be consulted.
Readership information
Materials Advances is a core journal for academic and industrial scientists involved in materials research.
Subscription information
Materials Advances is fully gold open access – articles can be downloaded free from the website with no barriers to access.
Online only: ISSN 2633-5409
Sign up to hear more from Materials Advances
Complete the form below to receive news alerts and issue alerts from Materials Advances.
Materials Advances
For pre-submission queries, please contact Anna Rulka, Executive Editor
Email:
For post-submission queries, please contact Anna Meehan, Editorial Production Manager
Email:
Share