2021 Beilby Medal and Prize Winner
Dr Pola Goldberg Oppenheimer, University of Birmingham and Institute of Healthcare Technologies
---
For unconventional lithographic structuring of applied materials and advanced nanoplatforms for optical spectroscopy.
---
Dr Goldberg Oppenheimer is developing advanced ultra-sensitive, rapid, portable miniaturised technologies for point-of-care diagnostics of traumatic brain injuries.
Millions of people worldwide die from late diagnosis every year. In emergency care practice, life-critical decisions must be made rapidly, influencing patients' prognosis and the efficacy of treatment. There is a critical window for diagnosis of many acute diseases such as, traumatic brain injury (TBI) – a leading cause of morbidity and mortality worldwide. TBI has become a major challenge of the 21st century and, by 2023, the WHO estimates that neuro-trauma will become the leading cause of death worldwide.
To realise the next-generation tools for point-of-care diagnostics, her research focuses on developing a new reliable technology, deployable at the roadside, pitch-side, or on the battlefield, which can improve clinical outcomes for millions of patients in both civilian and military settings.
Year
Name
Institution
Citation
2020
Professor Jin Xuan
Loughborough University
2019

Professor Prashant K Jain
University of Illinois at Urbana-Champaign
2018

Dr Gregg Beckham

National Renewable Energy Laboratory
Awarded for the development of hybrid biological-catalytic and recycling processes to convert biomass and waste plastics to useful chemicals and high-value materials.
2017
Professor Ken-Tye Yong
Nanyang Technological University
2016
Professor Sarbajit Banerjee
Texas A&M University
Awarded for recognition of his early career accomplishment in novel materials design and application.
2015
Professor Benjamin Wiley
Duke University
Awarded for his pioneering contributions to the field of metal nanowires, including the demonstration of the use of copper nanowires as a low-cost transparent electrode for solar cells.
2014
Professor Javier Pérez-Ramírez
ETH Zürich
Awarded for his outstanding contribution to catalysis engineering.
2013

Prof Xiangfeng Duan
University of California, Los Angeles
2012

Professor Adam Lee
Cardiff University
Awarded for outstanding contributions in the field of heterogeneous catalysis and surface science with a particular emphasis on clean catalytic technologies.
2011

Samuel Kingman
University of Nottingham
2010

Dr Suwan Jayasinghe
University College London
2009

Zhenan Bao
Stanford University, USA
Awarded for her contributions and discoveries in the field of organic semiconductors, including the demonstration that conjugated polymers can produce high mobilities of charge carriers when self-assembled using solution deposition.
2008

Neil McKeown
Cardiff University
Awarded for his outstanding achievements in materials chemistry; most notably, for his discovery of polymers showing intrinsic porosity.
2007
Professor I D W Samuel
University of St Andrews
Awarded for for his contributions to the development of organic semiconductors for applications in displays, lasers and medicine.
2006
Dr Markus Kraft
University of Cambridge
Awarded for his outstanding work on the development and application of mathematical and computational methods for understanding and predicting the behaviour of complex chemical systems.
2005
Professor Simon R Biggs
Professor Simon R Biggs
Awarded for his outstanding contribution to the understanding of the control and manipulation of interparticle forces to allow more efficient process engineering of particulate systems.
2005
Professor Nilay Shah
Imperial College London
Awarded for his seminal contributions to supply chain optimisation and his outstanding contributions to process planning and safety assessment.
2004
Professor Ivan P Parkin
University College London
Awarded for his seminal contributions to the synthesis of materials - in particular work on solid state metathesis and atmospheric pressure chemical vapour deposition.
2003

P G Bruce
2002

Not awarded
2001
Dr Alfred Cerezo
University of Oxford
Awarded for his pioneering work in developing the position-sensitive atom probe, the first instrument capable of reconstructing the three-dimensional atomic chemistry of solids.
2000
Dr Zheng Xiao Guo
Queen Mary and Westfield College, London
Awarded for being a clear achiever, showing the application of fundamental science to processing issues and the development of novel solutions for industry.
1999

Dr John T S Irvine
University of St Andrews
Awarded for his work on the chemistry of fuel cell materials, and in particular, for his structural studies of metal oxides with application as catalytic electrodes in solid oxide fuel cells.
1999

Professor Anthony J Ryan
University of Sheffield
Awarded for his work on the advancement of synchotron X-ray techniques to in situ real time studies of morphological development in polymers and its importance in polymer processing.
1998
Professor Costos C Pantelides
Awarded for his contributions to process systems engineering, in particular to the areas of process modelling and simulation and optimal design and operation of multipurpose chemical and biochemical plants.
1997

Professor Richard A Williams
University of Exeter
1996

Paul J Luckham
1995

Lynn F Gladden
University of Cambridge
1994

Hans M Muller-Steinhagen
1993
Howard A Chase
University of Cambridge
1993

David C Sherrington
1992

R C Brown
1991

Geoffrey J Ashwell
1990

R F Dalton
1989

Not awarded
1988

Not awarded
1987

G E Thompson
1986

Malcolm R Mackley
1985

George D W Smith
University of Oxford
1984

A Grint
1983

B J Briscoe
1982

Not awarded
1981

Dr Derek J Fray
University of Cambridge
1981

R M Nedderman
1980

James B Scuffham
1979

Stephen F Bush
1978

John C Scully
1977

James E Castle
1976

Professor Ian Fells
Newcastle University
1975

Peter R Swann
1974

Not awarded
1973

Dr Julian Szekely
State University of New York at Buffalo
1973

G C Wood
1972

F P Lees
1971

J H Purnell
1970

A R C Westwood
1969

R E Smallman
1968

J Mardon
1967

A Kelly
1966

J F Davidson
1965

J A Charles
1964

P L Pratt
1963

R W K Honeycombe, R W B Nurse
1962

Not awarded
1961

C Edeleanu,
John Nutting
1960

Not awarded
1959

Not awarded
1958

Not awarded
1857

B E Hopkins, E C Potter
1956

R W Kear
1955

F D Richardson, F Wormwell
1954

Sir James Woodham Menter
University of Cambridge
1953

Not awarded
1952

T V Arden
1951

K H Jack, W A Wood
1950

W A Baker, G Whittingham
1949

Dr Frank R N Nabarro
University of Bristol
1949

C E Ransley,
K W Sykes
1948

A S C Lawrence
1947

Dr Geoffrey V Raynor
University of Birmingham
1947

G R Rigby
1946

Not awarded
1945

Not awarded
1944

Not awarded
1943

Not awarded
1942

Not awarded
1941

Not awarded
1940

F M Lea
1939

Not awarded
1938

F P Bowden, B Jones
1937

B S Evans, W H J Vernon
1936

Not awarded
1935

Not awarded
1934

Dr William Hume-Rothery
University of Oxford
1934

E A Rudge
1933

C F Tipper, A J V Underwood
1932

W J Rees, W R Schoeller
1931

Not awarded
1930

Guy Dunstan Bengough,
Ulick Richardson Evans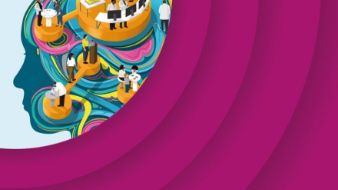 Re-thinking recognition: Science prizes for the modern world
This report is the result of an independent review of our recognition programmes. Our aim in commissioning this review was to ensure that our recognition portfolio continues to deliver the maximum impact for chemical scientists, chemistry and society.
Share