Nominations for this prize are now closed.
The Dalton Horizon Prizes recognise significant recent novel discoveries or advances made in the field of inorganic chemistry.
Run annually
Up to two prizes are available
Winners are selected by the Dalton Prize Committee
These prizes are open to teams, collaborations, and in exceptional circumstances, individuals e.g. a nomination supported by single-authored publication(s)
Winners will receive:


A professionally produced video showcasing the prize-winning work and its importance
A trophy recognising the whole team
All team members will receive individual recognition for their contribution
2022 Winners
2022 Dalton Division Horizon Prize Winners
In-cell Organometallic Redox Catalysis

---
For pioneering work on catalysis of redox reactions in cancer cells by synthetic organometallic complexes.
---
2022 Dalton Division Horizon Prize Winners
Cu-Lighting
---
For a multidisciplinary approach blending chemistry, engineering and maths towards blue and white copper(I) complex light-emitting electrochemical cells.
---
Browse all previous winners
Guidelines for Nominators
Guidelines for nominators
Nominations open 18 October.
Nominations close 18 January, 17:00 GMT.
Only RSC members can nominate for these prizes.
Self-nomination is permitted and encouraged.
These prizes are open to nominees based in the UK or internationally.
These prizes are open to teams, collaborations, and in exceptional circumstances, individuals e.g. a nomination supported by single-authored publication(s).
At least one team/collaboration member must be an RSC member; the RSC member is expected to have made a significant contribution to the discovery or advance.
Please remember that the RSC will not award more than one prize for substantially the same body of work.
Nominated teams must not include anyone named in one of these roles during the nomination or judging period:


Dalton Prize Committee members
RSC Subject Community Presidents
RSC Prize Committee members
Trustees of the Royal Society of Chemistry
Royal Society of Chemistry staff

Nominees should only be nominated once for this prize in any given prize cycle. In cases where we receive more than one nomination for the same nominee, only one nomination will go forward to judging.
Starting from the 2023 cycle, unsuccessful nominations for this prize will automatically rollover to the next prize cycle, unless the nominee's circumstances have changed so as to make them ineligible, in relation to the eligibility criteria for the prize as outlined above. We encourage nominators to update their nomination between cycles when the nomination window is open. Nominations will be considered for two consecutive prize cycles.
To make a nomination, please use our online nominations system to submit the following information:
Your name, contact details, and RSC membership number (please contact the RSC Membership team if you do not know your membership details). Your RSC membership must be confirmed at the point of nomination – it is not sufficient to have a membership application in process. The identity of nominators is not made known to our judging panels. The RSC reserves the right to amend nominations if necessary to ensure the anonymity of the nominator.
Details of a primary contact for the team
A list of all individuals who contributed to the discovery or advance including, but not limited to, all named authors or inventors listed on outputs. The primary contact for the team will be asked to confirm the list after the nomination deadline and, if necessary, add additional team members, e.g. technical staff and researchers not named on outputs.
Full details of up to three outputs e.g. journal article, a granted patent, a protocol, a piece of software or research tool. The outputs should typically be from the last five years, measured by e.g. publication date, patent acceptance date, release date.
A short citation describing what the prize should be awarded for. This must be no longer than 250 characters (including spaces) and no longer than one sentence.
Supporting statements, written for a general scientific audience, addressing the selection criteria below:


Quality of discovery/advance: A summary/description of the discovery/advance (300 words)
Originality: Description of the originality of the work (150 words)
Significance to the field: Summary of the significance of the discovery/advance to the field, and why it should be recognised (300 words)
Our guidance for nominators page has more information on writing these supporting statements.
The RSC reserves the right to rescind any prize if there are reasonable grounds to do so. All nominators will be asked to confirm that to the best of their knowledge there is no impediment, relating to professional conduct, to their nominee receiving this prize. All prize winners will be asked to sign the RSC's Code of Conduct Declaration for Recognition.
Make a nomination
Selection Criteria and Judging Panel
Selection Criteria and Judging Panel
Our selection committees base their evaluations on the overall quality of relevant contributions and achievements by nominees, in relation to the selection criteria listed below.
The scientific content of any supporting publications, as described in the supporting statement, is much more important than publication metrics or the identity of the journal in which it is published.
The selection committee will consider the following aspects of nominations for this prize:
Quality of discovery/advance
Originality
Significance to the field
Dalton Prize Committee
Mike Ward, University of Warwick (Chair)
Claudia Bonfio, ISIS Strasbourg
Serena Cussen, University of Sheffield
Rebecca Melen, University of Cardiff
David Mills, University of Manchester
James Paterson, BP
History of the prize
History of the prize
These prizes were created in 2020, as part of a series of changes introduced following an independent review of the Royal Society of Chemistry's recognition programmes.
These prizes belong to our new family of Horizon Prizes, which highlight the most exciting, contemporary chemical science at the cutting edge of research and innovation. These prizes are for teams or collaborations who are opening up new directions and possibilities in their field, through ground-breaking scientific developments.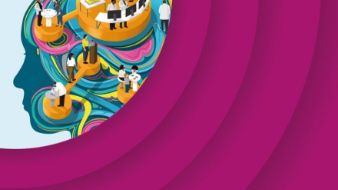 Re-thinking recognition: Science prizes for the modern world
This report is the result of an independent review of our recognition programmes. Our aim in commissioning this review was to ensure that our recognition portfolio continues to deliver the maximum impact for chemical scientists, chemistry and society.
Prizes
For any queries relating to our prizes programme, please contact Andrew Jeskins.
Tel:

+44 (0)1223 432418

Email:
Share