2023 Dalton Horizon Prize
Bismuth cure for COVID-19
---
Awarded for pioneering research on the medicinal chemistry of bismuth applied to the treatment of COVID-19, and identification of target sites in SARS-CoV-2 enzymes using metallomics methods.
---
Bismuth cure for COVID-19 is a multidisciplinary team from Hong Kong, consisting of chemists, microbiologists, and clinicians, that has been working together on the potential of bismuth drugs in the fight against COVID-19. Their work is based on their unique knowledge of bismuth chemistry as well as an integrative metallomics approach.
2023 Dalton Horizon Prize
High-Performance Nanozyme Designer
---
Awarded for the development of rational design strategies for high performance nanozymes and exploration of their biomedical applications.
---
The High-Performance Nanozyme Designer team from Nanjing University have worked with collaborators from various universities across China to provide more efficient strategies to design high-performance nanozymes.
| | | | |
| --- | --- | --- | --- |
| Year | Name | Institution | Citation |
| 2022 | In-cell organometallic redox catalysis | | Awarded for pioneering work on catalysis of redox reactions in cancer cells by synthetic organometallic complexes. |
| 2022 | Cu-Lighting | Blue/white copper light-emitting electrochemical cells | Awarded for a multidisciplinary approach blending chemistry, engineering and maths towards blue and white copper(I) complex light-emitting electrochemical cells. |
| 2021 | Molecular Magnetism Group | Synthesising and understanding paramagnetic molecules | Awarded for contributions to molecular magnetism, including high temperature single molecule magnets, applications of EPR spectroscopy to actinide chemistry and the use of heterometallic rings as building blocks in supramolecular chemistry. |
| 2021 | bp-JM Fischer-Tropsch Technology | Waste-to-fuel catalyst technology | Awarded for the development of new catalyst and reactor technology for transforming municipal solid waste to sustainable fuel. |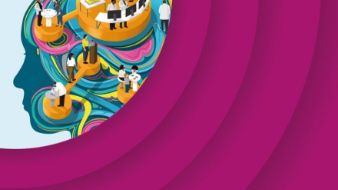 Re-thinking recognition: Science prizes for the modern world
This report is the result of an independent review of our recognition programmes. Our aim in commissioning this review was to ensure that our recognition portfolio continues to deliver the maximum impact for chemical scientists, chemistry and society.
Share