Nominations for this prize are currently closed.
This prize recognises inspirational, innovative and dedicated people working in higher education.
Run annually.
The winner receives £3000, a medal and a certificate.
The winner will complete a series of lectures or workshops.
The winner will be chosen by the Education Prize Committee.
2022 winner
2022 Excellence in Higher Education Prize winner
Dr Alison Hill CChem MRSC, University of Exeter

---
For inspirational teaching and making a positive difference in curriculum design, implementation, assessment and to the wider community.
---
Guidelines for Nominators
Guidelines for nominators
Nominations open 27 March
Nominations close 21 June, 17:00 BST
The prize is open to nominees working in the higher education sector in the UK or Ireland.
Nominees do not need to be members of the RSC.
Nominators do not need to be members of the RSC.
Nominees may not nominate themselves.
We will not consider nominations of deceased individuals.
Nominees can only be considered for one of our individual Excellence in Education prizes in any given year. In the case where an individual is nominated for more than one prize independently, RSC staff will ask the nominee which prize they would like to be considered for.
Individuals named in any of the following roles during the nomination and judging period are not eligible to nominate or be nominated:

Education Prize Committee members
RSC Subject Community Presidents
RSC Prize Committee members
Trustees of the Royal Society of Chemistry.
Royal Society of Chemistry staff

When nominating previous RSC prize winners, please remember that a person cannot be awarded twice for substantially the same body of work.
Nominees should only be nominated once for this prize in any given prize cycle. In cases where we receive more than one nomination for the same nominee, only one nomination will go forward to judging.
Starting from the 2023 cycle, unsuccessful nominations for this prize will automatically rollover to the next prize cycle, unless the nominee's circumstances have changed so as to make them ineligible, in relation to the eligibility criteria for the prize as outlined above. We encourage nominators to update their nomination between cycles when the nomination window is open. Nominations will be considered for two consecutive prize cycles.
To make a nomination, please use our online nominations system to submit the following information:
Your name and contact details.
Your nominee's name and contact details.
A short citation describing what the nominee should be awarded for. This must be no longer than 250 characters (including spaces) and no longer than one sentence.
A supporting statement (up to 750 words) addressing the selection criteria.
References are not required for this prize and will not be accepted.
The RSC reserves the right to rescind any prize if there are reasonable grounds to do so. All nominators will be asked to confirm that, to the best of their knowledge, their nominee's professional standing is such that there is no confirmed or potential impediment to them receiving this prize. All winners will be asked to sign the RSC's Code of Conduct Declaration for Recognition.
Make a nomination
Selection Criteria and Judging Panel
Selection Criteria and Judging Panel
Our selection committees base their evaluations primarily on the overall quality of relevant contributions made by nominees and not on quantitative measures. In your nomination, you should show how the nominee demonstrates impact in one or more of the selection criteria below. While nominees for this prize should be working in further / higher education, they may demonstrate evidence of the criteria within any stage of education. Nominees do not have to demonstrate all of the selection criteria in order to be considered for the prize.
The selection committee will consider the following aspects of nominations for this prize:
Demonstrated effectiveness in delivering or supporting teaching and/or assessment of chemistry.
Contributing to the design of an innovative and effective chemistry curriculum.
Enthusing students through practical chemistry.
Raising the profile of chemistry in the curriculum and through extra curricular activities so that students are inspired to become more aware of chemistry and its relevance to society.
Inspiring and encouraging students to take chemistry further, in study or in their career choice.
Championing inclusion and diversity in chemistry education.
A commitment to continuing professional development.
Supporting the development of colleagues and encouraging wider collaboration.
Contributing to the evidence base for teaching and sharing of good practice.
Other indicators of esteem indicated by the nominee/nominator.
Education Prize Committee
Niki Kaiser, Notre Dame High School (chair)
Thandiwe Banda, The Beacon School
Rebecca Lamb, Stalham Infant & Junior Schools
Ryan Mewis, Manchester Metropolitan University
Bhavik Patel, University of Brighton
Katharine Pemberton, Modbury Primary School
Jacquie Robson, Durham University
John Sandford, Andrews Memorial Primary School
Sharon Smith, The Pilgrim School
Holly Yu, University of Glasgow
History of the prize
History of the prize
This prize was created in 2020, as part of a series of changes introduced following an independent review of the Royal Society of Chemistry's recognition programmes.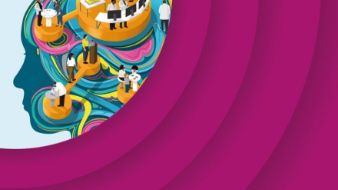 Re-thinking recognition: Science prizes for the modern world
This report is the result of an independent review of our recognition programmes. Our aim in commissioning this review was to ensure that our recognition portfolio continues to deliver the maximum impact for chemical scientists, chemistry and society.
Education Prizes
For any queries relating to our Education Prizes, please contact Kate Whetter.
Tel:

+44 (0)1223 488320

Email:
Share