2022 Faraday Division early career award: Marlow Award Winner
Dr Basile Curchod, University of Bristol

---
Awarded for the development of theoretical and computational methods to unravel new mechanisms in photochemistry.
---
Dr Curchod's group at the University of Bristol pursues a wide range of research interests, all aimed at studying how light interacts with molecules, and how the energy gained by the molecule from this interaction can be used to trigger unexpected chemical reactions.
The group uses computers to solve complex equations that describe the physics of light-excited molecules. They develop methods to predict the possible chemical reactions taking place after a molecule absorbs light – known as a photochemical reaction – and apply these methods to study real-world phenomena that involve photochemical processes. A particular focus is predicting how atmospheric molecules may react upon sunlight absorption: a type of information that is often missing in atmospheric models predicting the composition of our atmosphere. By combining theoretical photochemistry and atmospheric chemistry, their research improves the predictive power of atmospheric models in the context of global warming and air quality.
Year
Name
Institution
Citation
2021
Dr Brianna Heazlewood
University of Liverpool
Awarded for the development of novel experimental techniques and computational modelling to study reactive collisions at extremely low temperatures.
2020
Dr Radha Boya
University of Manchester
Awarded for contributions to creating Angstrom-scale atomically smooth capillaries from two-dimensional materials and unravelling the properties of fluids under atomic-scale confinement.
2019

Dr Samuel Stranks
University of Cambridge
Awarded for contributions to the development of hybrid perovskite semiconductor devices through fundamental understanding of the relationships between photophysical, chemical and material properties.
2018
Dr Artem Bakulin
Imperial College London
Awarded for the development of optical time-resolved spectroscopic techniques to uncover structural and excited state electronic dynamics in organic optoelectronic materials and devices.
2017
Dr Steven Lee
University of Cambridge
Awarded for the development of novel single-molecule super-resolution fluorescence techniques.
2016
Dr Józef Lewandowski
University of Warwick
Awarded for the development and applications of solid-state NMR methodology to study structure and dynamics of biomolecules.
2015
Dr D. Flemming Hansen
University College London
Awarded for the development and application of NMR spectroscopy in understanding motions in biological molecules at atomic resolution.
2015
Professor Philipp Kukura
University of Oxford
Awarded for the development of ultrafast spectroscopic and ultrasensitive microscopic imaging techniques with applications in chemistry, physics and the life sciences.
2014
Dr Cinzia Casiraghi
University of Manchester
Awarded for pioneering work on the use of Raman spectroscopy to characterise carbon-based nanostructures.
2013

Dr Andrew Goodwin
University of Oxford
Awarded for his innovative studies of the physical chemistry and chemical physics of amorphous materials.
2012

Dr Robert Best
University of Cambridge
Awarded for his innovative development and use of simulation and theory to investigate problems in biophysics and biochemistry.
2011

Sharon Ashbrook
University of St Andrews
Awarded for her pioneering work in solid-state NMR, combining experiments and first principles calculations for the study of important materials.
2010

Angelos Michaelides
University College London
Awarded for his innovative contributions in broad areas of surface and physical chemistry, with particular relevance to heterogeneous catalysis and improved understanding of the water-ice interface.
2009

Not awarded
2008
Stefan Willitsch
University College London
Awarded for his studies of ions using ZEKE spectroscopy and his development of an experiment to study reactions at very low temperatures.
2007
Dr Alessandro Troisi
University of Warwick
Awarded for for his development of novel models for describing molecular electronic processes.
2006
Dr Frederick R Manby
University of Bristol
Awarded for his development of new computational methods that are improving the accuracy and applicability of electronic structure
calculations on molecules.
2005
Dr Julie V Macpherson
University of Warwick
Awarded for her pioneering work combining AFM instrumentation with electrochemical measurements.
2004
Dr Jonathan Reid
University of Birmingham
Awarded for his novel experiments using fluorescence spectroscopy and Raman spectroscopy of cavity enhanced droplet modes to characterise internal chemistry and size distributions of aerosol droplets.
2003
Dr D J Caruana
University College London
2002
Dr Jonathan W Essex
University of Southampton
Awarded for his work in the development of techniques and application of molecular simulations to the study of proteins and related systems of biological importance.
2001
Dr Helen H Fielding
King's College London
Awarded for her experimental and theoretical studies of molecular Rydberg dynamics.
2000
Dr Jonathan A Jones
University of Oxford
Awarded for his distinguished contributions in the theory and applications of nuclear magnetic resonance.
1999
A J Orr-Ewing
1998
Dr Steve D Price
University College London
Awarded for his work on the structure and reactivity of molecular ions, especially dications.
1997
Dr Patrick R Unwin
University of Warwick
1996
K D M Harris
1995
D E Manolopoulos
1994
P J Knowles
1993
G S Attard
1992
Not awarded
1991
S K Scott
1990
D E Logan
1989
J E Baggott
1988
S J Sibener
1987
M N R Ashfold
1986
D C Clary
1985
D J Tildesley
1984
N V Richardson
1983
D W Oxtoby
1982
Not awarded
1981
G S Beddard, G R Fleming
1980
J P Maier
1979
T F George
1978
R G Woolley
1977
J N L Connor
1976
J J Burton
1975
G Duxbury
1974
R Grice
1973
K F Freed
1972
W G Richards
1971
G R Luckhurst
1970
M A A Clyne
1969
J W White
1968
N M Atherton
1967
C N Ramachandra Rao
1966
A Carrington
1965
A M North
1964

Not awarded
1963
S A Rice
1962
J C Polanyi
1961
J S Griffith
1960

Not awarded
1959
P Gray
1958
J A Pople
1957
J S Rowlinson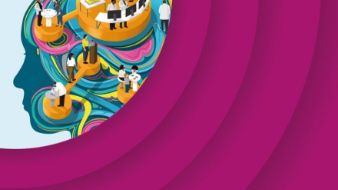 Re-thinking recognition: Science prizes for the modern world
This report is the result of an independent review of our recognition programmes. Our aim in commissioning this review was to ensure that our recognition portfolio continues to deliver the maximum impact for chemical scientists, chemistry and society.
Share