2019 Inclusion & Diversity Prize Winner
Dr Jane Essex, University of Strathclyde

---
Awarded for a lifetime spent furthering the active engagement of everyone in science, regardless of their identity or individual circumstances, and maximising impact through work with teachers.
---
I was born and educated in Yorkshire, and it was at my secondary school that I acquired my passion for science. I was enthused by the Nuffield science courses and have always wanted to enable others to feel the sense of curiosity, wonder and delight that I did. A hugely influential part of my childhood was the birth of my sister, when I was 4. She had suffered brain injury at birth and has serious learning difficulties as a result. My mother's fight for her access to any form of education was the soundscape of my young life and has shaped much of my subsequent work. I remain a tiger sister!
I took a degree in Pharmacology and Toxicology (or, applied and analytical chemistry with some very lurid narrative, as it might have been better described!). Family needs took me back north and I took a PGCE in Chemistry in Newcastle-upon-Tyne. I loved teaching from my first day in the classroom! A series of jobs in Suffolk, East Yorkshire and Staffordshire followed, along with marriage and the birth of three sons. I marked the birth of the youngest by deciding to return to part-time study, for a Masters and then a doctoral degree. Recognising and countering the exclusion of certain learners has been a career long interest of mine, both in my own classroom and with the student teachers I work with.
The most recent chapter of my working and researching life has been in teacher education. I joined Keele University's Department of Education in 2002 and, at the same time, the RSC. The shift in role also enabled me to become a host for the Salters' Institute Festival of Chemistry host, and the format of the inclusive festivals was established at that time, in response to teacher input. I have subsequently run these whilst at Brunel University and, most, recently, at Strathclyde University.
| | | | |
| --- | --- | --- | --- |
| Year | Name | Institution | Citation |
| 2017 | Dr Henry Wedler & Professor Dean Tantillo | Accessible Science & University of California, Davis | Awarded for the development of chemistry camp activities, study aids, and research tools that increase the accessibility of chemistry for blind and visually impaired students. |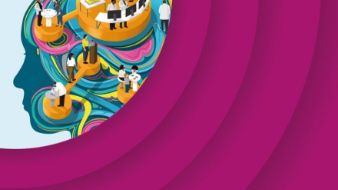 Re-thinking recognition: Science prizes for the modern world
This report is the result of an independent review of our recognition programmes. Our aim in commissioning this review was to ensure that our recognition portfolio continues to deliver the maximum impact for chemical scientists, chemistry and society.
Share