Careers & Professional Development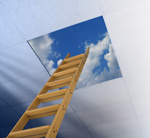 The RSC provides a vast range of careers support for members. This includes publications, networking opportunities and a confidential specialist careers service. We are a great source of information, advice and guidance.
We also organise a wide variety of events as part of commitment to the continuing professional development of chemical scientists.
Careers
Careers information for students and postdocs

Advice on careers, further study and how the RSC can help
Careers information for school students

Explore where a chemistry qualification can take you
The RSC has a wide range of resources to help members with their careers
A guide for parents whose children are thinking about studying chemistry at university
Use your skills and expertise to help us promote the chemical sciences to the academic and scientific community and the general public
Search the latest jobs in the chemical sciences
Professional development
Continuing Professional Development

RSC members can use a free online CPD tool
The RSC can assist you in your career development as a teacher. Information on our courses and events for specialist and non-specialist chemistry teachers
Gain useful contacts and raise your profile
Develop your skills by attending a training course organised by the RSC
Professional Development, Qualifications and Registers

Details of qualifications and registers administered by the RSC
Related Links
Chemistry Career Profiles on YouTube
Hear various chemists describing their careers and how they arrived at them
External links will open in a new browser window