Chemistry Courses and Careers

The Royal Society of Chemistry has a wealth of information for students, teachers and parents about the study and career options available in the chemical sciences. From choosing which subjects to study or deciding on university courses, to work experience and careers beyond, the RSC can help inform your decision.
Information on Chemistry Courses

Our tips and FAQs on how to choose the right chemical science course
---

All you need to know about the cost of going to university and where to get financial help
---

The Royal Society of Chemistry accredits degrees as satisfying the academic requirements for Chartered Chemist (CChem)
---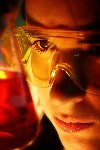 Institutions offering part-time or distance learning courses
---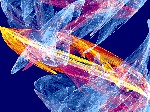 A guide for parents whose children are thinking about studying chemistry at university
Careers and Work Experience
Publications and profiles to help you make informed decisions about careers available for chemical scientists
---

It's increasingly common for students to take a year out between school and university, but what are the implications?
---
Work experience, industrial placements and more
---

Your careers questions answered.
Resources

Your single route to access hundreds of high quality chemistry resources
Engage with the RSC
The Royal Society of Chemistry network for 14-18 year olds studying chemistry
Contact and Further Information
Education Department
Royal Society of Chemistry, Thomas Graham House, Cambridge Science Park, Milton Road, Cambridge, CB4 0WF
Tel: 01223 432221

---