Council Members
Honorary Officers

Professor Duncan Graham CChem FRSC
Duncan Graham is Research Professor of Chemistry and director of the centre for molecular nanometrology at the University of Strathclyde in Glasgow. He has been awarded numerous awards for his research including the RSCs SAC Silver medal (2004), Corday Morgan prize (2009), a Royal Society Wolfson Research Merit award (2010), the Craver Award from the Coblentz Society (2012) and was elected to the fellowship of the Royal Society of Edinburgh (2008). He completed at PhD in organic chemistry at the University of Edinburgh (1996) and his interests are in developing new diagnostic assays based on nanoparticles and spectroscopy. He has published over 200 papers and graduated over 45 PhD students. He is a cofounder and director of Renishaw Diagnostics Ltd (2007) and has filed 13 patents with license deals on most of his portfolio.
---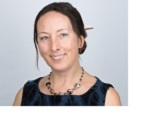 Diane Turner is the founder and director of Anthias Consulting Ltd. which offers consultancy and RSC approved training for CPD in analytical science techniques. A University of Warwick graduate, Diane started her career as an Analytical Chemist at an environmental laboratory and then at Jealott's Hill research centre, later gaining significant experience as an Applications Chemist, including setting up and developing an applications laboratory & demonstration facility for a GC instrument distributor. Diane's area of research through her PhD studies at The Open University was disease diagnosis.
Diane has developed methods for, given support and high quality training for companies in most industries around the world for the past 20 years; presented and given short courses at global conferences, meetings and webinars; is an author on scientific papers, white papers, chromatography articles and a degree module and has co-authored a book with the RSC as a practical reference to Gas Chromatography-Mass Spectrometry, for analysts at all experience levels. Diane is a trustee of the Recycling Organisation for Research Opportunities (RORO) and is regularly involved in outreach with her local schools in chemistry and space sciences.
---
Professor David Perrett PhD CChem FRSC
Graduated in chemistry from Exeter University, he is Professor of Bioanalytical Science in Barts School of Medicine, Queen Mary University of London. His research interests are wide but most have involved the application of separation science to human disease and Forensics. He has authored or co-authored some 250 papers, books, etc in the scientific literature including a book on Gout published in 2013. He has supervised 24 PhD plus many M.Sc students.
He has been a member of the Dept of Health (England) Decontamination Research Working Group against vCJD since it inception in 1999 and has chaired various DH sub-committees since then. He is currently funded to investigate residual protein detection on surgical instruments in hospitals and the optimisation of washer disinfectors. He is the inventor of the ProReveal protein detection system.
His outside interest is Industrial Archaeology and he recently finished a term as President of the Newcomen Society: the International Society for the History of Engineering & Technology based in the Science Museum London.

Ordinary Members
Dr Perdita Barran CChem FRSC
Perdita Barran is currently Chair in the School of Chemistry and Director of the Michael Barber Centre for Collaborative Mass Spectrometry at the University of Manchester. She graduated from Manchester University with a degree in Chemistry with Industrial Experience (1994), and from Sussex University with a PhD in Chemical Physics (1998) under the supervision of Professors Tony Stace and Sir Harry Kroto. She worked as a Post-doctoral researcher for Tony Stace for 3 more years, before moving to University of California Santa Barbara to work with Mike Bowers (2001-2002). As an MRC Postdoctoral Fellow at the University of Edinburgh, she helped establish a Centre of Proteomics.
Dr. Barran was awarded an EPSRC Advanced Research Fellowship (March 2003) to study the structure and dynamics of model peptides and proteins in the gas phase. The Barran group have developed IM-MS instrumentation to investigate changes in protein conformation and aim to understand biological systems using mass spectrometry based techniques in conjunction with collaboration with biologists and biomedical research groups. In 2009 in recognition of her achievements Barran was awarded the inaugural Joseph Black award by the RSC Analytical Division.
Her research focus is on understanding the conformations and interactions of dynamic and disordered proteins, as well as pushing mass spectrometry to make measurements on molecular systems that are not amenable to other characterisation methods.
---

Paul has over 20 years' experience as an analytical scientist, having graduated in 1994 from the University of Birmingham with a Bachelor's Degree in Chemistry.
Paul is the Technical Specialist for the RSSL Taints and Volatile Analysis team, that provides rapid troubleshooting, and complex research projects for blue chip FMCG and SME food businesses. He leads a team with a combined 75 years' experience in food analysis. He specializes in chromatography, and has worked in a number of sectors including defense, pharmaceutical, environmental and agricultural.
Paul is passionate about encouraging young people into science careers. He is also a qualified NVQ assessor working with the RSC on accreditation of training courses and assessment of CSci applications and recently became a STEM ambassador supporting RSSLs science outreach program.
---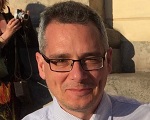 Daren J. Caruana has an interdisciplinary background, having read Biochemistry at the University of Warwick, and then completing a PhD in Electrochemistry under the supervision of Prof. P.N. Bartlett at the University of Southampton in 1994. He then worked on electrochemical DNA hybridization sensors with Prof. Adam Heller at University of Texas at Austin. Following a short Postdoctoral position with Prof. David Williams working on Gas sensors at UCL, he was appointed Lecturer at the Department of Chemistry at UCL where he is now a Reader in Physical Chemistry.
He has diverse research interests such as free standing soap films, electron transfer through protein films, electrochemical mechanisms in astrochemical synthesis, understanding Haemoglobin polymerisation in sickle cell disease and the detection of bioaerosols. Daren's main area of research is exploring the properties of conducting gases such as plasmas from an electrochemical perspective.
He is the programme director of an MSc course in Applied Analytical Chemistry at UCL. The central ethos of the programme is to encourage independence and self-reliance with an aim to build students' confidence in measurement science. We use immersive learning techniques where students are required to build a device to address a specific analytical question.
---
Vicky Hilborne is a Senior Teaching Fellow in Chemistry at University College London and has considerable experience of teaching in higher education. Her particular interest is in developing skills of research and data evaluation valued by employers. Vicky is a graduate of Environmental Chemistry from Edinburgh University. In 2012, she gained her PhD in measurement and predictive modelling of contaminant dispersion in indoor air and in 2014, a PGCHE at London South Bank University (LSBU). During her time at LSBU she developed portable detectors of airborne pollutants and drug contaminants in drinks. Her research activities ranged from detection and dispersion modelling of drug contamination in surface waters to hazardous gas emissions in nuclear fuel reprocessing. She gained a Pexa award for her paper on the dispersion of hydrocarbon vapours in ventilated air. Vicky has contributed book chapters in 'Drug Use and Misuse' and 'Environmental Forensics' published by the RSC. She is a fellow of the HEA and member of the London Toxicology Group. Prior to LSBU, Vicky worked as a Food Health and Safety Scientist for Camden BRI (formerly Brewing Research International), Procter and Gamble, Institute of Terrestrial Ecology (NERC) and Valentine Paints.
---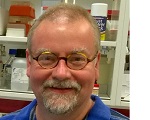 Professor Roy Goodacre FRSC FLSW is Professor of Biological Chemistry in the Department of Biochemistry in the Institute of Integrative Biology, University of Liverpool. He is also the lead of the University of Liverpool's Centre for Metabolomics Research. Roy is an analytical chemist who has for the last 30 years focused on developing novel and innovative solutions for measuring complex biological systems; with an emphasis is on mass spectrometry-based metabolomics, Raman spectroscopy, and chemometrics. He has helped develop analytical standards for metabolomics, as well as data analysis solutions and tutorials. Finally, Roy has published over 400 research papers in bioanalytical chemistry and has a h-index of 87.
---
Melanie Bailey is Chief Analyst for the Surrey Ion Beam Centre, which is the UK's national facility for Ion Beam Applications and services £50M EPSRC grants. She holds a prestigious 5-year EPSRC Fellowship (£1.2M), which investigates multimodal elemental and molecular imaging using ion beams, and sponsors her research group. She is also co-investigator of an EU grant (RADIATE) which links ion beam facilities across Europe and provides transnational access for users of ion beam analysis. She has worked closely with the Home Office Centre for Applied Science, Israel Police and the Netherlands Forensic Institute to develop protocols for secondary ion mass spectrometry analysis of fingerprints. She has also worked as an Expert Consultant for the International Atomic Energy Agency to set up a co-ordinated research progress and has worked with a number of police departments on forensic case work. She enjoys public engagement and her work on method development for drug testing using fingerprints has been reported in over 500 media outlets worldwide – including Sky News, BBC, CNBC.
---

Apryll Stalcup graduated in Chemistry from Georgetown University, she is Professor of Chemical Sciences at Dublin City University and Director of the Irish Separation Science Cluster. During her studies at Georgetown University, she was a Co-op Fellow at the National Institute of Standards and Technology in Gaithersburg, Maryland. She is a member of the University of Cincinnati Graduate Fellows and a Charter member of the University of Cincinnati Chapter's National Academy of Inventors. Her research interests involve understanding chromatographic and electrophoretic separation mechanisms, exploring new separation methods, characterizing surface confined ionic liquid-based stationary phases, characterizing complex carbohydrates, laser processing of microfluidic devices and nuclear forensics. Her work has resulted in over 100 publications. She currently serves on the Editorial Board of Trends in Analytical Chemistry and Journal of Liquid Chromatography and Related Techniques and is the Co-Chair (with Prof. Jeremy Glennon, University College Cork) of the 31st International Symposium on Chromatography in 2016. She is a Fellow of the Institute of Chemistry of Ireland and the Royal Society of Chemistry (application pending), member of the American Chemical Society, the American Association for the Advancement of Science and Sigma Xi.
---

Jacquin currently looks after the Analytical and Information Services teams based in Felling, Gateshead, for the Performance Coatings business area inside AkzoNobel. Typically, the coatings have to combine demanding technical performance (e.g. protect against seawater in all weathers) with fabulous appearance (e.g. mirror-like gloss surface for a super yacht). This leads to a range of analytical challenges, working with products from first concept through formulation development to in service.
Before moving into analysis, Jacquin worked in research and development of materials and coatings, starting in ICI and ending up in Huntsman. This included work in Japan and Belgium, as well as the UK. (And has left a continuing interest in all things Japanese (except karaoke), together with a small collection of Belgian beer glasses.)
Jacquin has previously been a member of the Industry and Technology Division Council, serving as President from 2011 to 2014. She describes this experience as alternately intimidating, empowering and rewarding, but above all enjoyable. She is currently Chair of the North East Region Analytical Division, and also a member of the Management Interest Group Committee.
Her favourite quote is "There is no synthesis without analysis".
---
Zoe studied Forensic Science (BSc) at Nottingham Trent University before moving on to complete an MSc in Analytical Science at the University of Warwick. She completed her PhD in the development novel diamond-based electrochemical sensors for analytical applications in 2017. Zoe went on to complete a 12-month Research Fellow position at the University of Warwick, funded by the prestigious Royal Society innovation award, before becoming a Research Scientist at Hach Company.
Zoe has received several awards for her research, including the Sensors for Water Interest Group Early Career Researcher Prize 2014 and the RSC Ronald Belcher Award 2016. Zoe is also regularly involved in promoting science and is a STEM ambassador. Notable outreach activities include project managing a week long exhibit at the Royal Society Summer Science Exhibition, hosting the Schools' Analyst Competition heats at Warwick and taking part in the RSC Chemistry at Work at the ThinkTank in Birmingham. Zoe is also a member of several other Committees including the Analytical Methods Committee and the Analytical Science Network and works closely with the Community for Analytical Measurement Science (CAMS).
---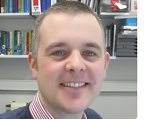 Dr. Leon Barron is a senior lecturer in forensic science at King's College London. He received both a BSc in Analytical Science (2001) and a PhD in Analytical Chemistry (2005) from Dublin City University, Ireland. Since 2009, he has led the Environmental & Forensic Chemistry group at King's College London. His research focuses on the development of new, defensible strategies, technologies and methodologies to assist in the early discovery, effects and response to pollution, new/emerging contaminants, security threats, and wildlife crime. His expertise lies in analytical chemistry, particularly in separation science, mass spectrometry and machine learning for applications in environmental, forensic and biological systems analysis and has published >70 peer-reviewed journal articles to date. He sits on the editorial board of Science & Justice, Journal of the Chartered Society of Forensic Sciences and from 2011-2014 was its Editor in Chief. He is a member of the Royal Society of Chemistry, the Chartered Society of Forensic Sciences and a Fellow of the Higher Education Academy. He also sits on the committees of the RSC Separation Science Group and the London Biological Mass Spectrometry Discussion Group.
Co-opted Members