Analytical Division
The Analytical Division supports the development of research and training with analytical sciences by keeping the community informed and providing a forum for analytical chemists and scientists to exchange information and
Our activities include:
Organising an annual Analytical Research Forum
Providing travel grants for PhD students and early career scientists
Supporting community-led scientific meetings and workshops
Recognising outstanding contributions to analytical science through our Prizes and Awards programme.
Running he annual Schools' Analyst competition with support from the Analytical Division Regions and Analytical Chemistry Trust Fund
Producing Technical Briefs through our Analytical Methods Committee. These are published in Analytical Methods to keep the community up to date with technical information and developments in analytical science.
You can keep up to date with all our activities through our newsletter Analytical Matters.
Our strategy
The Analytical Division strategy is defined by three key aims:
To promote good practice and awareness of analytical chemistry nationally and Internationally
To promote skills and education in analytical chemistry
To support continued professional development at all career stages
Get involved
The Analytical Division has an active regional structure. A variety of activities, from outreach to scientific symposia, are organized at a local level by regional committees for the benefit of the analytical community.
All our Regions are eager to involve new members, so do please get involved in a region near you.
---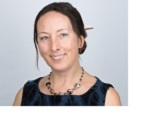 Council members, strategy and Annual Report
---

The Analytical Methods Committee (AMC) is the Committee of the Analytical Division Council that handles matters of technical importance.
---
AD Regions organise activities focused on local initiatives and interests.

Analytical Methods Committee, international, education, awards, groups, regions, other related links
---

Events of interest to the Analytical Science community
---
Analytical Division's e-Newsletter, Analytical Matters
---
Funding available from RSC Divisions

Funding of up to £2000 to support community-led scientific meetings You must be a member of the Division to be eligible for this grant
---
Funding to support participation by PhD students and early-career scientists in scientific meetings You must be a member of the Division to be eligible for this grant
Join the Division today
Division Membership
RSC members can join the Division by emailing our membership team. There is no additional charge for this membership.

---
Contact and Further Information
Dr Leanne Marle
Programme Manager, Science Division
Royal Society of Chemistry, Thomas Graham House, Cambridge Science Park, Milton Road, Cambridge, CB4 0WF
Tel: 01223 432313

---