Analytical Division Strategy - Skills: Continuing professional development (CPD)
This area is being led by Dr Mark Powell on behalf of the Analytical Division.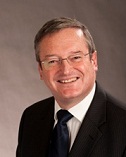 'The professional development of analytical chemists has been the subject of a number of reports, dating back to at least the 1980s. Recent publications from bodies such as the Higher Education Academy's UK Physical Sciences Centre and the Wales Ireland Network for Scientific Skills suggest that more could be done to develop the skills required by analytical chemists. Over 20% of chemistry graduates working in science-based jobs full-time find employment as analytical chemists (HESA's Destinations of Leavers from Higher Education survey 2011/12), and the aims of this group are to promote the effective teaching of analytical chemistry at undergraduate level and to identify areas where CPD provision needs to be strengthened. The group works closely with Analytical Division's Education and Skills Group, led by Professor John Dean, RSC's Professional and Personal Development Specialist, Julie Franklin, and RSC's Accreditation Manager, Toby Underwood.'
Other members of this group include Professor John Dean, Dr Steve Lancaster, Dr David Elder and Dr Jacquin Wilford-Brown. The group is grateful for the involvement of a number of RSC staff members, including Dr Michael Smith, Dr David Barr, Toby Underwood, Julie Franklin, Andy Nightingale and Simon McKeating.
Current activities
In January 2015, the group organised a meeting of senior industrial analytical chemists (pictured below) to discuss skills gaps in analytical chemistry. There were two main topics of discussion: ways in which the RSC could help to improve CPD provision in analytical chemistry, and the teaching of analytical chemistry in UK university chemistry departments. The meeting agreed the following actions:
Discuss (in collaboration with the education working group) ways in which the teaching of chemical metrology could be improved in UK chemistry departments with the RSC's accreditation staff.

Help the RSC to develop policy in the area of CPD for analytical chemists.

In collaboration with the communications working group, consider ways in which CPD programmes could be developed and promoted to all those undertaking chemical measurements.

Delegates at the January 2015 meeting of industrial analytical chemists.
In June 2015, as a follow-up to the January meeting, the working group organised a meeting of academics from UK universities to discuss the development of analytical chemistry skills in undergraduates. It was agreed that it was sometimes difficult to identify the analytical content in some chemistry degree programmes, and that the high demand for analytical chemists was poorly understood in some quarters. Some analytical techniques which are valued highly by industry, such as chromatography, are sometimes not taught adequately in chemistry degree programmes because of a lack of specialist knowledge amongst academic staff. Actions which could be taken to address these problems included the provision of web-based resources suitable for undergraduate teaching, funding for analytical research in UK universities, and raising the awareness of the employability of analytical chemists.
Dr Mark Powell currently represents the working group on Cogent's Science-Industry Partnership Higher Education Working Group.
Related Links
Analytical Division Strategy - Skills: Education and Skills

How the Analytical Division is promoting analytical chemistry at school level education and beyond
Analytical Division Strategy - Community: Strengthen the voice of the analytical chemistry community

How the Analytical Division is raising the profile of UK analytical chemistry
Analytical Division Strategy - Member Engagement: Communication with our members

How the Analytical Division is improving member engagement
Analytical Division Strategy - Community: International Profile

How the Analytical Division is strengthening the analytical chemistry community worldwide
Related Links

Science-Industry Partnership
Cogent's Science-Industry Partnership Higher Education Working Group.

J. Frisby and P. McLoughlin, "Scientific skills report"
Wales Ireland Network for Scientific Skills, 2012
External links will open in a new browser window
Contact and Further Information
Dr Mark Powell CChem FRSC

---