Postgraduate Symposia 2007
In November 2007 BMCS held the first in a series of Postgraduate Symposia on 'Biological Chemistry, Chemical Biology and Medicinal Chemistry'.
Hosted by the Chemistry Department at the University of Cambridge, the meeting attracted 170 delegates. Offers of contributions from the postgraduates almost overwhelmed the organisers but 9 talks and 29 posters were squeezed into the day. The day will be repeated in November 2008.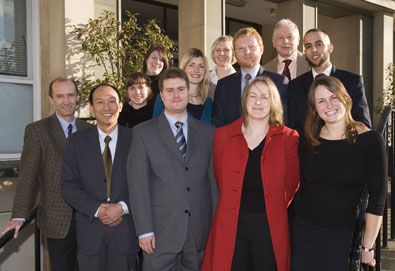 Participants and organisers of the Postgraduate Symposia
Mandy Bolt, winner of the Prize for Best Student Lecture