Council Members
Professor Robert E. Mulvey BSc PhD CChem FRSC FRSE
Robert was born in Glasgow, Scotland and obtained both his BSc and PhD from the University of Strathclyde, where he has held a Professorship since 1995 and currently holds the 1919 Chair of Inorganic Chemistry. His research has been recognised through many awards including a Humboldt Research Award from the Alexander von Humboldt Stiftung (2017), a Peking University-Eli Lilly Lectureship (2015), the GDCh Arfvedson Schlenk Prize (2013), the RSC Main Group Chemistry award (2001) and Meldola Medal and Prize (1988), and Royal Society Wolfson Research Merit (2009) and Leverhulme Trust Senior Research Fellowship awards (2004), and was elected to the fellowship of the Royal Society of Edinburgh (2001). His research centres on developing the special synergistic chemistry of polar organometallic compounds with emphasis on alkali metal mediation in synthesis and catalysis. He has published approaching 300 research papers.
---
Emma Raven was born in Northamptonshire and obtained a BSc in Chemistry from the University of Leicester. Her interest in metalloproteins originated during PhD studies at Newcastle University with the late Geoff Sykes. She subsequently moved to the University of British Columbia (Vancouver) to Grant Mauk's laboratory, where she worked on a number of heme-containing proteins. In 1994, to her everlasting surprise, she was offered a lectureship at the University of Leicester where she is currently Professor of Biological Chemistry.
She has been involved for many years with the work of the RSC, with a number of the inorganic and biological Discussions Groups and with various committees including, more recently, RSC Council.
---
Eli Zysman-Colman obtained his Ph.D. from McGill University in 2003 under the supervision of Prof. David N. Harpp as an FCAR scholar where he conducted research in physical organic sulfur chemistry. He then completed two postdoctoral fellowships: one in supramolecular chemistry with Jay Siegel at the Organic Chemistry Institute, University of Zurich as an FQRNT fellow, and the other in inorganic materials chemistry with Stefan Bernhard at Princeton University as a PCCM fellow. He joined the Department of Chemistry at the Université de Sherbrooke in Quebec, Canada as an assistant professor in 2007. In 2013, he moved to the University of St Andrews where he is presently Reader in Optoelectronic Materials. His research program focuses on the rational design of: (I) luminophores for energy-efficient visual displays and flat panel lighting based on organic light emitting diode (OLED) and light-emitting electrochemical cell (LEEC) device architectures; (II) light harvesting dyes for dye-sensitized solar cells (DSSCs) and organic photovoltaics; (III) sensing materials employed in electrochemiluminescence; and (IV) photoredox catalysts for organic reactions.
---
Dr Rosalyn Falconer MChem
Rosalyn received her undergraduate degree in Chemistry (MChem) from the University of Oxford in 2013. She then moved to the University of Bristol for her PhD, where she joined the Chemical Synthesis Doctoral Training Centre. Under the supervision of Dr. Chris Russell and Prof. Doug Stephan, Rosalyn undertook research on the activation of small molecules by main group aromatic compounds, which included a placement at the University of Toronto in Canada.
After completion of her PhD, Rosalyn moved to the University of Edinburgh, where she is now a postdoctoral research associate with Dr. Michael Cowley and is working on synthesising novel aluminium compounds.
---

James Wilton-Ely received his BSc and PhD (with Prof. Tony Hill) in Chemistry from Imperial College and remained there as a Fixed-Term Lecturer for a year. He spent two years as a von Humboldt Fellow with Prof. Hubert Schmidbaur at TU Munich before returning to the UK to work with Prof. David Cole Hamilton at the University of St. Andrews. He started his independent career as a Ramsay Fellow at UCL (2003-5) before moving in 2005 to Oxford University as Fitzjames Fellow in Inorganic Chemistry (Merton College). In 2009 he was appointed to his current position at Imperial College London, where he is currently Senior Lecturer and Director of the MRes in Green Chemistry. His research interests focus on multimetallic complexes and functionalised nanoparticles applied to sensing, imaging and catalysis.
---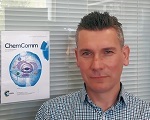 Ian Fairlamb began independent academic research at the University of York in 2001, following post-doctoral research in Bristol (2000/01, with Prof. G.C. Lloyd-Jones) and a PhD in Manchester (1996/2000, with Dr Julia Dickinson). He was a Royal Society University Research Fellow (2004-12), promoted to full Professor in Chemistry in 2010 (in York). He was a recipient of the RSC Meldola Medal (2003), Astra-Zeneca research award (2007-10) and RSC Corday-Morgan Medal (2016). Their research focuses on the use of transition metal complexes in applied catalysis, chemical synthesis, therapeutic design and nanotechnology. He very much enjoys helping young scientists realise their full potential (recognised by a University of York award in 2015); assisting them in their development as early career researchers, for both academia and industry, is very dear to him. He has had a warm relationship with the RSC throughout his career and is delighted to be part of Dalton Council
---
Sam de Visser was born in Zeeland (the Netherlands) and obtained his MSc and PhD degrees from the University of Amsterdam. He performed his PhD studies under supervision of Prof. Nico Nibbering in the field of Organic Mass Spectrometry. After his graduation he moved to King's College London as a Netherlands Ramsay Fellow and worked with Prof. Mike Robb, where he learned molecular modelling and applied this to the mechanism of the photoactive yellow protein. He did a second postdoc at the Hebrew University of Jerusalem with Prof. Sason Shaik on Inorganic Reaction Mechanisms catalysed by the cytochrome P450 enzymes. In 2004 he moved to Manchester, where he obtained a lectureship at the Manchester Institute of Biotechnology, where he currently is a Reader. His research interests are elucidating the reaction mechanisms of heme and nonheme enzymes and biomimetic model complexes. He is the current Chair of the Inorganic Reaction Mechanisms discussion group of Dalton.
---
Eva received both her MSci degree in Chemistry and her Ph.D. degree from the Universidad de Oviedo (Spain) in 1998 and 2002 respectively. The latter was under the supervision of Professor Victor Riera and Dr Julio Perez. After a three-year position at the University of Strathclyde working as a Marie Curie Fellow with Professor Robert Mulvey, in 2006 she took up a Royal Society University Research Fellowship and Lectureship there. Subsequently she was promoted to Senior Lecturer in 2010, Reader in 2011 and to Full Professor in 2013. Since February 2019 Eva holds a chair in the Department of Chemistry and Biochemistry and the University of Bern, Switzerland. Research in her group focuses on polar organometallic synthesis and catalysis, at the crossroads of inorganic, organic, and green chemistry. Some of her recent contributions include the use of cooperative bimetallic compounds for the activation of pharmaceutically relevant organic molecules, as well as the advancement of new methods that replace the use of toxic organic solvents in this chemistry by more sustainable and biorenewable systems.
---
Geoff graduated from Leeds University in 2000 before completing a Ph.D. at Sussex University on low-valent titanocene complexes. This was followed by post-doctoral work at the University of California, Davis and the Max Planck Institute for Bioinorganic Chemistry, Mülheim an der Ruhr. In 2008 he joined the Johnson Matthey Technology Centre, Sonning Common, specialising in inorganic synthesis and characterisation. Part of the Fuel Cell Research Group since 2010 he works on step-change catalyst design for cathode materials and alcohol oxidation catalysts. Recent research is focussed on metal and metal oxide deposition methods aimed at stable structures under electrochemical conditions.
---
Pooja Goddard was born in Kenya and obtained an MChem in Chemistry from Coventry University. Her interest in Computational Materials Science originated during PhD studies at the University of Warwick with the late Mark Rodger. She subsequently moved to Uppsala University (Sweden) to Olle Eriksson's Group, where she worked on a number of spin-induced magnetic ordering systems, followed by a research officer position with Saiful Islam looking at various materials for energy applications such as Fuel Cells and Batteries. In 2015, she was offered a lectureship at Loughborough University where she is currently Lecturer in Inorganic Chemistry.
She has been involved for many years with the work of the RSC and sat on the Solid State Chemistry Group, during which time she organized the national AGM in 2016. She is also an elected member of the SEIB and PACN boards.
---

Dr. Rebecca Melen studied at Magdalene College, Cambridge for her undergraduate degrees in Natural Sciences, majoring in Chemistry. She continued at Cambridge, completing her PhD in 2012 in Main Group Chemistry under the guidance of Prof. Dominic Wright. Her research focused on catalytic and stoichiometric dehydrocoupling reactions using main group compounds. She then moved to Canada to work with Prof. Douglas Stephan at the University of Toronto where she explored the synthesis and reactivity of boron Lewis acids. In 2013 she was awarded an Alexander von Humboldt Fellowship to study in Heidelberg with Prof. Dr. Lutz Gade before taking up her current position in 2014 at Cardiff University. Dr Melen's interests lie in diverse aspects of main group chemistry and catalysis. Her work has been recognised through a variety of awards including the RSC Dalton Young Researcher Award (2013) and the European Young Researcher Award (2014). In addition Dr. Melen was highlighted in Scientific American's "30 under 30" who "represent the future of chemistry". For more information about Dr. Melen please visit her personal webpage.
Related Links

Dr Melen's website
Cardiff University
External links will open in a new browser window
---

Anna Peacock obtained her MChem from the University of York in 2003, and her PhD with Peter Sadler FRS at the University of Edinburgh for her work on the design of osmium(II) arene anticancer complexes, in 2007. She then moved to a post-doctoral position at the University of Michigan with Vincent Pecoraro to work on the de novo design of metallopeptides. In 2009 Anna took up a lectureship in the School of Chemistry at the University of Birmingham, where she is currently a Senior Lecturer in Inorganic Chemistry. Anna's research group focuses on bioinorganic chemistry and in particular metallo-peptide and protein design.
---
Omar left University College Dublin in 2017 with a first-class honours degree in Chemistry. His final year project was titled 'Late First Row Transition Metal(II) Ammine Oxalates: Structure and Magnetism', carried out under the supervision of Dr. Tony Keene. He joined Nottingham Trent University in October 2017 as a PhD student under the supervision of Dr. Sophie Benjamin. Omar's research is focused on tuning the Lewis acidity of cationic organoantimony reagents and deploying them for catalytic applications. Omar has been an active participant in CHEMWORKs, an RSC funded initiative to promote careers in chemistry to local Nottinghamshire students in year 8 -12. He also demonstrates undergraduate inorganic chemistry at Nottingham Trent University to the undergraduate students. Omar sat on the scientific committee for the Dalton young members event (DYME) 2019.
---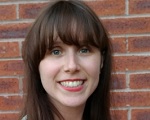 Cinzia Imberti completed her M.Sci degree in Chemistry at the University of Padova (Italy) in 2012. She then moved to the UK to undertake a PhD at King's College London, working on the development of new radiometal-based radiopharmaceuticals under the supervision of Prof. Philip J. Blower. On completion of her PhD she was awarded a Sir Henry Wellcome Postdoctoral Fellowship and joined the group of Prof. Peter J. Sadler FRS at the University of Warwick in 2018. Her current research focuses on the mechanism of action of metal-based anticancer agents, with particular emphasis on photoactivatable platinum complexes, and combines medicinal inorganic chemistry and radionuclide imaging.
---
Professor John Arnold BSc Phd FRSC
Ex-officio (Chair, Dalton Transactions Editorial Board)
B.Sc. Applied Chemistry, Salford University, 1982. Ph.D. Inorganic Chemistry, University of California, San Diego, 1986 Thesis advisor: T. D. Tilley. Postdoctoral Fellow, Imperial College, London with Professor Sir Geoffrey Wilkinson, FRS, 1987-88. Royal Society Research Fellow, Imperial College, 1988-89. Assistant Professor of Chemistry, University of California, Berkeley, 1989-95. Associate Professor of Chemistry, University of California, Berkeley, 1995-2000. Professor of Chemistry, University of California, Berkeley, 2000. Faculty Scientist, Lawrence Berkeley National Laboratory, Chemical Sciences Division. Associate Editor for the Americas, Dalton Transactions 2002-present. Director, Berkeley Center for Green Chemistry 2009-present