Council Member Biographies
Professor Alison Hulme CChem FRSC
Alison Hulme is a Professor of Synthesis and Chemical Biology at the University of Edinburgh. Her research interests are focused on the biological and medicinal chemistry applications of natural products. Over the past 20 years, these interests have taken her from the total synthesis of iminosugars, polyketide- and NRPS-derived natural products, to targeting protein-protein interactions (PPIs) and developing new reagents for pre-targeted molecular imaging. Her group have also had a longstanding collaboration with National Museums Scotland studying the application of natural products as dyestuffs for historical textiles and other ethnographical materials. Professor Hulme has previously served on the RSC's Committee for Accreditation and Validation (2006-12) and as Hon. Sec. Scientific for the Edinburgh and SE Scotland Local Section.
---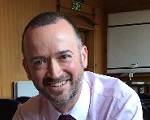 Professor Stuart J Conway CChem FRSC
Stuart Conway is a Professor of Organic Chemistry at the University of Oxford, and the E. P. Abraham Cephalosporin Fellow in Organic Chemistry at St Hugh's College, Oxford. He studied Chemistry with Medicinal Chemistry at the University of Warwick before undertaking PhD studies with Professor David Jane and Professor Jeff Watkins FRS in the Department of Pharmacology at the University of Bristol. Stuart completed post-doctoral studies with Professor Andrew Holmes FRS at the University of Cambridge working on the synthesis of inositol polyphosphates. In 2003, he was appointed as a Lecturer in Bioorganic Chemistry at the University of St Andrews, in 2008 was appointed as an Associate Professor at Oxford, and in October 2014 he was promoted to Full Professor. Between March and August 2013 Stuart was a Visiting Associate at the California Institute of Technology, hosted by Professor Bob Grubbs and Professor Dianne Newman. Since 2016 he has been an Associate Editor for the Journal of Medicinal Chemistry and is on the Editorial Advisory Board for Organic Chemistry Frontiers. Stuart is the President Elect of the RSC Organic Division. His research focuses on the development of molecular tools to enable the study of biological systems. This work has been recognised by the award of the 2012 Prize for a Young Medicinal Chemist in Academia by the European Federation for Medicinal Chemistry, and the 2016 Lectureship of the Biological and Medicinal Chemistry Section of the RSC.
---
Joe Sweeney is Professor of Catalysis and Chemical Biology at the University of Huddersfield. He is a graduate of Imperial College, holds a doctorate from the University of Oxford, and was a Royal Society Fellow at ETH in Zürich before starting his academic career at the University of Leicester. After holding academic positions at the Universities of Bristol and Reading, and Royal Society Industry Fellowships (with AstraZeneca, 2008-2012) he moved to Huddersfield in 2011; his research interests are currently focused on catalysis (both homogeneous and heterogeneous), applied polymer research, and early-stage medicinal chemistry (predominantly hit identification and target validation), in collaboration with several biology groups. Joe is Chair of RSC Huddersfield local section, and the Yorkshire and Humber Regional Interest Group of SCI.
---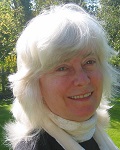 Professor Chris Willis FRSC
Chris is a Professor of Organic Chemistry at the University of Bristol and was appointed Head of Organic and Biological Chemistry in 2013. Much of her research is collaborative, focussing on the use of both organic synthesis and synthetic biology to deliver novel compounds, including antibiotics. She has >150 publications. She was awarded the RSC 2008 Flintoff Medal and was a member of the Polyketides Team awarded the 2013 Rita and John Cornforth Award.
Alongside research, Chris is fully committed to undergraduate and postgraduate education and sharing good practice. She has co-authored an undergraduate textbook and served as External Examiner for degree programmes at nine universities as well as participated in Departmental Reviews both within the UK and overseas.
She has been a member of several RSC Committees and is the current Chairman of the Heterocyclic and Synthesis Group and a member of the UK International Isotope Society Committee.
---
Professor Matthew Fuchter FRSC
Professor Fuchter is a Professor of Chemistry at Imperial College London. He is also an Associate Editor of the RSC journal MedChemComm. He is involved in multiple multidisciplinary centres of excellence at Imperial and his research concerns the development of chemistry-led approaches to explore function in chemistry, medicine and materials. In 2014 he was awarded the RSC Harrison-Meldola Memorial Prize, as well as being admitted to the Royal Society of Chemistry as a Fellow. In 2017, he won an Imperial College President's Excellence in Research Award and a President's Medal (together with Professors Tony Barrett, Charles Coombes and Simak Ali) for Excellence in Innovation and Entrepreneurship. He was recently awarded the prestigious 2018 Tetrahedron Young Investigator Award for Bioorganic and Medicinal Chemistry and a 5-year EPSRC Established Career Fellowship.
---

Professor Timothy Donohoe
Tim Donohoe is Professor of Chemistry at the University of Oxford. Between 2006-2011 he was Head of Organic Chemistry at Oxford. Tim's research interests lie in the field of asymmetric synthesis, catalysis and the application this methodology to natural product synthesis.
Tim has published over 170 papers and his research has been recognized with the GlaxoWellcome Award for Innovative Chemistry (1996), the Pfizer Academic Award (2000), the Novartis Young Investigator Award (2001), the AstraZeneca Award for Organic Chemistry (2002), the Royal Society of Chemistry Corday-Morgan Medal (2006), the RSC Synthetic Organic Chemistry Award (2011), the SCI process chemistry award (2012) and the RSC Charles Rees Award (2014).

---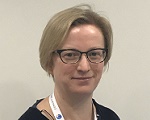 Matilda Bingham is a medicinal chemist with over 15 years' experience of working in the pharmaceutical R&D sector in 'large pharma' (Organon, Schering-Plough, Merck MSD), Biotech (Redx Pharma) and currently with a CRO (Concept Life Sciences). Matilda's early career was spent working in CNS therapeutic areas where her research focussed on design strategies for getting small molecule therapeutics across the blood brain barrier. More recently as Head of Research and Operations at Redx Pharma she was involved in the discovery and development of oncology and fibrosis clinical and pre-clinical candidates, including the porcupine inhibitor RXC004 and BTK inhibitor LOXO-305. She is currently VP Medicinal Chemistry & Site Director at Concept Life Sciences overseeing multiple medicinal chemistry programmes in Hit-to-Lead and Lead Optimisation. Throughout her research Matilda has been an advocate for organic synthesis and its lynchpin role in the success of drug discovery programmes.
Matilda is a member of the SCI fine chemicals group and has authored over 40 papers, patents and publications including the RSC book "Drug Discovery for Psychiatric Disorders".

---
AnnMarie O'Donoghue is a Senior Lecturer in Organic Chemistry in Durham University. She completed her undergraduate and PhD studies in University College Dublin (UCD), the latter in the area of physical organic chemistry under the supervision of Rory More O'Ferrall. She was a Fulbright Postdoctoral Fellow in the University at Buffalo (with John Richard) and also spent a short postdoctoral stint in Cambridge University (with Florian Hollfelder). She returned briefly to UCD as a Lecturer, and in 2005 moved to Durham University. Apart from a break in 2008-2009 due to the birth of twins, she has since remained in Durham University. Her research focuses on mechanistic studies of organic and biological transformations with a particular emphasis on enzyme mechanism and organic catalysis by N-heterocyclic carbenes.
---
I studied chemistry at the University of Oxford and was inspired to specialise in organic chemistry by Dr John Brown, my college tutor, and by Dr Lionel King my project supervisor in the Professor Jack Baldwin's group. My D.Phil CASE placement at ICI Agrochemicals first gave me a taste of how synthetic organic chemistry could be used to provide solutions for society.
Upon receiving my D.Phil, I immediately joined Glaxo Group Research in 1991 as a synthetic chemist in Process Research where I worked on the scale up of the neuraminidase inhibitor, Zanamivir. In 1993 I joined the medicinal chemistry department and have had increased levels of science and line management including leading national and multinational projects in different therapy areas. I was the leader of the team that identified the p38 inhibitor Losmapimod which is currently in phase 3 trials. Currently, I am the leader of a medicinal chemistry group in Stevenage that is responsible for identification of clinical candidates for some of the high priority GSK projects; acting as a conduit for the identification of new technologies into other medicinal chemistry departments and the recruitment training of new graduate and post-doctoral employees. A major part of my role is to work at the interface of academia and industry, either through collaborations or as an experienced direct supervisor of students in the GSK/University of Strathclyde PhD scheme and therefore have experience of the different cultures in the chemistry community. Although, I have remained with GSK and its predecessor companies, my entire career I have worked closely with 'biotechs' to deliver programmes in a collaborative manner as well as managing science through Contract Research Organisations.
---
Robert is currently working as a Chemistry Team Leader at Syngenta's manufacturing site in Huddersfield, where his team provide chemistry support for a wide variety of agrochemical products. His undergraduate and postgraduate studies were completed at Sheffield University, the latter under the supervision of Professor Joe Harrity, after which he moved to Peakdale Molecular Ltd, based in the Peak District, carrying out catalogue, contract and FTE project work to a wide cross section of the chemical industry from large pharmaceutical to small biotech companies. In 2010, he took the opportunity to set up Peakdale Chemistry Services at the Pfizer site in Sandwich (now Discovery Park), holding the position of Research Leader and overseeing a team providing chemical CRO services. Robert is a member of the SCI's Young Chemist Panel and currently chairs the organising committee of the latest revisions of the UK Retrosynthesis Competition.
---
Dr Paul Davies MChem MRSC
Paul Davies is a Senior Lecturer in Synthesis and Catalysis at the University of Birmingham. Following undergraduate studies at the University of Sheffield, including an integrated year at SmithKline Beecham, he completed his PhD at the University of Bristol in 2003 under the supervision of Professor Varinder Aggarwal (FRS), sponsored by AstraZeneca. Paul then moved to the Max Planck-Institut für Kohlenforschung (Mülheim, Germany) working with Professor Alois Fürstner. In 2006, Paul was appointed Lecturer in Organic Chemistry at the University of Birmingham and his research focuses on the discovery, study and application of catalysis-based methods. His group looks at developing new reactivity concepts for more efficient synthesis through complexity-increasing processes. He is currently Chair of the Young Chemists Panel in the Society of the Chemical Industry.
---
Staff Secretary (non-voting)