Italy Local Section
Italy Local Section Secretary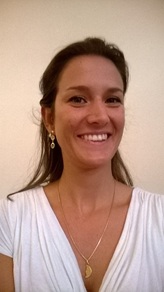 My name is Chiara Cappelletti and I have a Master Degree in Industrial Chemistry and I've been a member of The Royal Society of Chemistry for 4 years. In particular, I have a specialization in Polymer synthesis and characterization
After my graduation, I started working in British Petroleum as Technical Advisor supporting the sales department and during this experience I spent my free time doing an Executive Master in Management and Leadership at Il Sole 24 Ore Business School in Milan.
After two years I moved to BP UK near London to work as Development Technologist/formulator for the lubricants industry. In this role I managed different development projects from conception to testing and scale up, working with the Marketing, Supply chain and Procurement teams to satisfy specific needs in terms of costing/performance/quality/legislative requirements.
In 2012 I decided to move back to Italy in Tuscany as R&D and REACH manager in a small chemical company: in this role I organized and executed R&D activities about innovative synthesis of chlorinated products. As REACH manager I was responsible for registering and update all the product dossiers and I was the account for every communication between the company and ECHA.
In all of these different experiences I learned different skill and behaviors from all my colleagues and I got in touch with people from all over the world. In particular, I can say that I love working in team and interacting with other people cooperating among different functions.
Currently I'm working as Project Manager at Clariant Italy, in particular catalyst development.
Downloadable Files
Annual Report 2017
Further information on events run by the Local Section committee


PDF (70k)
PDF files require

Adobe Acrobat Reader
Contact and Further Information
Miss Chiara Cappelletti MRSC
Project Manager, Clariant
Novara, Italy

---