Robert Boyle Prize for Analytical Science 2016 Winner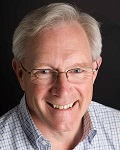 Professor Richard Evershed
Organic Geochemistry Unit, University of Bristol
Awarded for his ground-breaking work in the development, application and promotion of the use of organic and isotope ratio mass spectrometric methods to achieve fundamental new understandings of environments in the past and present
About the Winner
Richard Evershed was educated in the UK earning his degree in Applied Chemistry from Trent Polytechnic, Nottingham, and PhD from Keele University, Staffordshire. He then moved to a postdoctoral position in the Organic Geochemistry Unit (OGU), School of Chemistry, University of Bristol. He then headed a mass spectrometry facility in the Department of Biochemistry, University of Liverpool. He returned to the OGU in Bristol in 1993 as lecturer. He received his personal Chair in Biogeochemistry in 2000, was awarded the RSC Theophilus Redwood Lectureship in 2002, the Interdisciplinary Award in 2003. In 2010 he was elected as a Fellow of the Royal Society and awarded the Aston Medal by the British Mass Spectrometry Society. He is currently director of the NERC Life Sciences Mass Spectrometry Facility (LSMSF) and the new Bristol Radiocarbon Accelerator Mass Spectrometry facility (BRAMS). He is visiting professor in perpetuity at the China University of Geosciences, PR China, and was visiting professor at Stanford University, USA, in 2008.
Evershed's research is driven by a life-long fascination with the natural world and the realisation that many opportunities exist to improve our knowledge of biogeochemical systems and processes that shape environments by deriving molecular and isotopic information from the various biological materials that lie at their heart. To achieve this he has developed and applied state-of-the-art chromatographic and mass spectrometric techniques to derive molecular and isotopic information to improve our understanding of extinct and extant environments. He explores the processes of deposition and biomolecule survival on archaeological and geological timescales, and has led the development of wide a range of biomolecular and stable isotope techniques and proxies to provide new information concerning human behaviour in the past. His research interests currently focus on reconstructing the diets and agricultural practices of prehistoric societies and probing the environmental impacts of modern farming systems on soil and aquatic ecosystem functions.
Evershed has supervised >50 PhD students who have taken up positions in academia, government research institutes and administration, industry and the media. He has >350 published works, including ca. 260 in peer reviewed journals. His works have been cited >16,000 times. He is author of a popular book entitled "Sorting the Beef from the Bull: The Science of Food Fraud Forensics".

Related Links

Professor Evershed's Webpage
University of Bristol
External links will open in a new browser window