The Anne Bennett Memorial Award for Distinguished Service 2016 Winner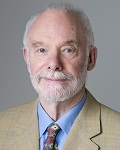 Professor Michael Thompson
Birkbeck University of London
Awarded for his outstanding contribution to the development and recognition of the work of the RSC Analytical Division and its Analytical Methods Committee
About the Winner
One of the delights of working as an analytical chemist is the great variety of the enterprises that you can become involved in. After graduation from Imperial College in 1960, I worked firstly for London Transport in relation to passenger and staff safety, and the resolution of sporadic chemical problems affecting equipment and materials. Then I worked with the Metropolitan Police for two years.
After that I joined the Applied Geochemistry Research Group at Imperial College, managing an analytical staff of up to 20 people and during the 18 years there producing over 5 million analytical results. A landmark task in that role was the production of the Wolfson Geochemical Atlas of England and Wales, alone requiring over a million elemental determinations. I also pioneered the use of laser ablation and other refinements in inductively coupled plasma spectrometry.
Subsequently I moved to Birkbeck as senior lecturer, and in due course professor, of analytical chemistry. There I studied inter alia possible causes of cot death, refuting a then-popular theory, and began a continuing involvement with testing the quality of analytical laboratories generally, but especially of food analytical laboratories.
I have been a member of the Analytical Methods Committee of the Analytical Division since 1984, was Chair of its Statistical Subcommittee for 25 years, and have been the Editor of AMC Technical Briefs since its inauguration in 1998.
Related Links

Professor Thompson's Webpage
Birkbeck University of London
External links will open in a new browser window