Setting up remote access to RSC content
You can find details about how to access information remotely in this step-by-step guide. The guide will also help if for any reason you have difficulty accessing the content you want.
What would you like to know about RSC Advances?
Impact factor: 3.9*
Time to first decision (all decisions): 17 days**
Time to first decision (peer reviewed only): 26 days***
Acceptance rate (2022): 45%
Editors-in-Chief: Russell Cox and Karen Faulds
Indexed in Scopus, Web of Science, Directory of Open Access Journals (DOAJ) and PubMed Central
Publications from 112 countries in 2022
RSC Advances publishes advances in chemistry, and in topics of interest to the chemistry community.
Thoughts from our Editors-in-chief
Scientific publishing is entering an exciting period when high ethical standards, visibility and impact are all important to authors. I'm honoured to be chairing the board of RSC Advances which has already pioneered an open-access publishing model for the benefit of authors and readers.
I am proud to contribute to Royal Society Chemistry journals because I have trust and confidence in the rigour of their peer review process. As a Society publisher, high quality, peer-reviewed publications and serving the chemistry community are their main aims rather than profit. Royal Society of Chemistry journals have led the community in identifying gender bias in the peer review process and are leading the way in ensuring the peer review process is both fair and inclusive.
As the largest gold open access journal dedicated to the chemical sciences, we are here for everyone who wants to publish quality chemistry research and share it with the world.
We are here for everyone who needs access to work in every area of the chemical sciences and related disciplines.
And as part of the Royal Society of Chemistry, we are at the heart of open, international research dissemination for the chemistry community.
Great science matters. We make sure the world knows it.

Breadth
We publish work in all areas of chemistry and reach a global readership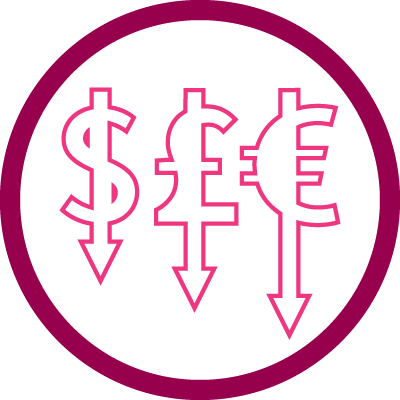 Affordability
Low APCs, discounts and waivers make publishing open access achievable and sustainable
Quality
Research to advance the chemical sciences undergoes rigorous peer review for a trusted, society-run journal

Community
Led by active researchers, we publish quality work from scientists at every career stage, and from all countries
RSC Advances in numbers
An average acceptance rate of 45%
Impact factor 3.9*
CiteScore 6.8****
Submissions from 110+ countries in 2022
Associate editors in 24+ countries
30,000+ articles free to access and growing
Times to first decision 26 days
Journal scope
Chemistry fascinates us. This discipline is integral to life and impacts so many aspects of our world. The scope for RSC Advances is wide-ranging because we want to capture any research that can offer crucial insights and advance chemistry.
RSC Advances papers should provide an insight that advances the chemistry field. Papers that contain little or no chemistry and are not considered to be of interest or relevance to the chemistry community are not within the scope of the journal.
The criteria for publication are that the work must be high quality, well conducted and advance the development of the field. Articles submitted to the journal are evaluated by our international team of associate editors and reviewers for the overall quality and accuracy of the science presented.
Download our full list of subject categories to see the range of topics we publish in RSC Advances.

Please ensure you have considered the following points before submitting your manuscript.
Does the work present an advance over the existing literature? Please supply a covering letter with your submission to demonstrate how the work is advancing the field over the existing literature
Have you provided sufficient evidence/data to support your conclusions?
Have you provided adequate characterisation data for your materials/compounds? (Please check the supporting information section to ensure that the necessary requirements have been met and copies of relevant spectra have been provided where necessary)
Are the results discussed in the context of the literature?
Are the references relevant and do they appropriately reflect the existing literature?
Article processing charges and licensing
Following our peer review process, if the article is accepted, the article processing charges below will be applied to your article. There are no submission charges for RSC Advances.
| | Article processing charge |
| --- | --- |
| Full price | £1,000** |
| Corresponding authors from India, Indonesia and Philippines | £600** |
| Corresponding authors from Research4Life Group A & Group B | Full APC waiver |
*15% RSC member and R&P Institution discount available. Applicable to full price only.
**Applicable tax will be added to the stated price.
Discounts and waivers
Use our journal finder to check if your APC is covered by an institutional agreement with us. Note, if your institution has an agreement with us that covers APCs, you will be notified of this at article acceptance.
Discounts and waivers are also available on an individual basis. Find out more about applying for a waiver.
Corresponding authors who are not already members of the Royal Society of Chemistry are entitled to one year's Affiliate membership as part of their APC. Find out more about our member benefits.
As part of the submission process, authors will be asked to agree to the RSC Advances open access terms & conditions.
We offer RSC Advances authors a choice of two Creative Commons licences, CC-BY or CC-BY-NC. Publication under these licenses means that authors retain copyright of their article, but allows users to read, download, copy, distribute, print, search, or link to the full texts of articles, or use them for any other lawful purpose, without asking prior permission from the publisher or the author. Read our open access statement for further information.
All published articles are deposited with LOCKSS, CLOCKSS, Portico and the British Library for archiving.
Editorial board
Associate editors
All submissions to RSC Advances are now handled by our international team of associate editors with representation from across all areas of the chemical sciences.
Browse our associate editors by subject area


Editorial office
Laura Fisher, Executive Editor, Journals, ORCID 0000-0002-8761-0383
Sarah Sharp, Deputy Editor, Journals
Jason Woolford, Editorial Production Manager, Journals
Namita Datta, Assistant Editor, Journals
Kate Jones, Assistant Editor, Journals
Claire Mitchell, Assistant Editor, Journals, ORCID 0000-0003-3127-2730
Karina Webster, Editorial Assistant, Journals
Brittany Hanlon, Publishing Assistant, Journals
Neil Hammond, Publisher, Journals ORCID 0000-0001-6390-8874
Emerging Investigators series
We are delighted to announce the start of an Emerging Investigators series in RSC Advances! This series showcases some of the best research from scientists in the early stages of their independent careers. The series is Guest Editor by Professor Shirley Nakagaki (Federal University of Paraná, Brazil) and Dr Fabienne Dumoulin (Acıbadem Mehmet Ali Aydınlar Universit, Türkiye). In addition, an Editorial article featuring recent researchers in the issue will be published annually.
Read more about this series
Scope
Both Papers and Review articles will be considered for this issue. All submissions will be subject to an initial assessment by Associate Editors and, if suitable for the journal, they will be subject to rigorous peer review to meet the usual high standards of RSC Advances.
How to submit
If you would like to submit to this issue please notify the Editorial Office by using pre-submission queries. The manuscript should be prepared according to our article guidelines and submitted via our RSC Advances online system.
Outstanding Student Paper Awards
We are delighted to announce RSC Advances Outstanding Student Paper Awards. These awards recognise outstanding work published in the journal, for which a substantial component of the research was conducted by a student. Winning papers will be selected by the Editorial Board and Associate Editors the year after publication. Winning students receive a framed certificate and will be invited by RSC Advances to give a virtual talk about their research to an international audience.
Read more about these awards
Eligibility
In order to be eligible for this award:
the article must be a research article
the first author or co-first author must have been a student at the time of carrying out the research
Interested authors should submit their paper through the standard submission process. Authors will be asked to indicate on submission if there is a student author who should be considered for the awards.
Themed Collections
RSC Advances publishes a number of themed collections every year, guest edited by members of the chemistry community on timely and important topics. Our themed collections are available to read here.
Members of the community are welcome to submit proposals for themed collections that would be of interest to our readership. Please use the form below to submit a proposal. All proposals will be considered by the Editorial Office and assessed based on the timeliness and relevance of the topic to RSC Advances readers.
Suggest a topic
---
Article types
RSC Advances publishes:
Full papers
Reviews
Comments
See more information about these article types
Papers
These must describe science that will be of benefit to the community, and are judged according to originality, quality of scientific content and contribution to existing knowledge. Although there is no page limit for papers, appropriateness of length to content of new science will be taken into consideration.


Reviews
RSC Advances welcomes reviews from all areas of the chemical sciences. The submission process for reviews is the same as for articles.
Reviews must be:
Of general interest and enticing to the journal's wide, community-spanning readership
A timely account which is needed and which genuinely adds to the existing literature – the review should attempt to critique the current state of the field and articulate why such a review is needed. Further, the review should attempt to outline/recommend future directions in the field
In addition:
Review articles should not contain unpublished research work
References should be selected to give a balanced view of the field
Specialist terms and symbols should be defined and fundamental ideas explained so a non-specialist can understand
Comments
Comments and Replies are a medium for the discussion and exchange of scientific opinions between authors and readers concerning material published in RSC Advances.
For publication, a Comment should present an alternative analysis of and/or new insight into the previously published material. Any Reply should further the discussion presented in the original article and the Comment. Comments and Replies that contain any form of personal attack are not suitable for publication.
Comments that are acceptable for publication will be forwarded to the authors of the work being discussed, and these authors will be given the opportunity to submit a Reply. The Comment and Reply will both be subject to rigorous peer review in consultation with the journal's Editorial Board where appropriate. The Comment and Reply will be published together.
Peer review process
All submissions to RSC Advances are handled by our team of associate editors, who are established scientists actively working in research. All articles published in the journal have been through the full peer review process.
The general process for handling manuscripts is as follows:
Phase 1: Manuscripts are assigned to an associate editor with knowledge and expertise in the area. They carry out an initial assessment to ensure the manuscript meets the basic journal criteria (please see the scope section).
Phase 2: If the manuscript passes the initial assessment the associate editor sends the manuscript for peer review. Associate editors have the option to write their own reviewer report on manuscripts they handle, if they choose to do this they will prepare their report in parallel to the external reviewer who may be either a standard reviewer for the journal or a member of the review panel (see below).
If the manuscript does not pass the initial assessment it is rejected from the journal.
Phase 3: Once both reviewer reports are submitted the associate editor will consider the reports and make a decision on the manuscript. If the reports are conflicting or no clear decision can be made, an adjudicating reviewer will be consulted.
Transparent peer review
As part of our commitment to transparency and open science, RSC Advances is now offering authors the option of transparent peer review, where the editor's decision letter, reviewers' comments and authors' response for all versions of the manuscript will be published alongside the article under an Open Access Creative Commons licence (CC-BY).
Reviewers will remain anonymous unless they choose to sign their report.
Find out more about our transparent peer review policy and read our Editorial on transparent peer review in RSC Advances.
RSC Advances Reviewer Panel
RSC Advances has a dedicated reviewer panel made up of expert reviewers from across the chemical sciences and at all career stages. All members of the reviewer panel work within our terms of reference and we are always happy to consider new applications, particularly from early career researchers and under-represented groups. To apply to join the panel please follow the instructions to become a reviewer.
Supporting information
Experimental information must be provided to enable other researchers to accurately reproduce the work. Figures should include error bars where appropriate, and results should be accompanied by analyses of experimental uncertainty. The experimental details and the characterisation data should preferably be provided as electronic supplementary information (ESI) although on occasion it may be appropriate to include some or all of this within the body of the article. This will depend on the nature of the research being reported.

Work that reports new methodology should be applied to existing compounds or materials that have been synthesised by a previous route, to clearly demonstrate how the new method is better than previous procedures.

It is the responsibility of the author(s) to provide the reviewers with the necessary information to evaluate the merit of the manuscript in terms of its scientific content. Failure to provide the necessary experimental evidence and data may result in the manuscript being withdrawn by the editor.
---
Journal specific guidelines
The following guidelines are journal specific. For general guidance on preparing an article please visit our
Prepare your article
and
Resources for authors
pages, the content of which is relevant to all of our journals.
Characterisation of new compounds
Characterisation of new compounds
It is the responsibility of authors to provide fully convincing evidence for the homogeneity, purity and identity of all compounds they claim as new. This evidence is required to establish that the properties and constants reported are those of the compound with the new structure claimed.
Referees will assess, as a whole, the evidence presented in support of the claims made by the authors. The requirements for characterisation criteria are detailed below.
Organic compounds
Authors are required to provide unequivocal support for the purity and assigned structure of all compounds using a combination of the following characterisation techniques:
Analytical
Elemental analysis (within ±0.4% of the calculated value) is required to confirm 95% sample purity and corroborate isomeric purity. Authors are also encouraged to provide copies of 1H,13C NMR spectra and/or GC/HPLC traces. If satisfactory elemental analysis cannot be obtained copies of these spectra and/or traces must be provided. Copies of the 1H,13C NMR spectra must be provided for all new compounds.
For libraries of compounds, HPLC traces should be submitted as proof of purity. The determination of enantiomeric excess of nonracemic, chiral substances should be supported with either SFC/GC/HPLC traces with retention times for both enantiomers and separation conditions (that is, chiral support, solvent and flow rate) or for Mosher Ester/Chiral Shift Reagent analysis, copies of the spectra.

Physical
Important physical properties, for example, boiling or melting point, specific rotation, refractive index, etc, including conditions and a comparison to the literature for known compounds should be provided. For crystalline compounds, the method used for recrystallization should also be documented (that is, solvent etc.).

Spectroscopic
Mass spectra and a complete numerical listing of 1H,13C NMR peaks in support of the assigned structure, including relevant 2D NMR and related experiments (that is, NOE, etc) is required. Authors should provide copies of these spectra. Infrared spectra that support functional group modifications, including other diagnostic assignments should be included. High-resolution mass spectra are acceptable as proof of the molecular weight provided the purity of the sample has been accurately determined as outlined above. The synthesis of all new compounds must be described in detail.
Synthetic procedures must include the specific reagents, products and solvents and must give the amounts (g, mmol, for products: %) for all of them, as well as clearly stating how the percentage yields are calculated. They must include the 1H,13C and MS data of this specific compound. For multistep synthesis papers: spectra of key compounds and of the final product should be included.
For a series of related compounds at least one representative procedure which outlines a specific example that is described in the text or in a table and which is representative for the other cases must be provided.
Polymers
For all soluble polymers an estimation of molecular weight must be provided by a suitable method - for example, size exclusion chromatography, including details of columns, eluents and calibration standards, intrinsic viscosity, MALDI TOF, etc, in addition to full NMR characterization (1H,13C) as for organic compound characterization-see above.
The synthesis of all new compounds must be described in detail. Synthetic procedures must include the specific reagents, products and solvents and must give the amounts (g, mmol, for products: %) for all of them, as well as clearly stating how the percentage yields are calculated. They must also include all the characterisation data for the prepared compound or material. For a series of related compounds, at least one representative procedure which outlines a specific example that is described in the text or in a table and which is representative for the other cases, must be provided.
Inorganic and organometallic compounds
A new chemical substance (molecule or extended solid) should have a homogeneous composition and structure. New chemical syntheses must unequivocally establish the purity and identity of these materials. Where the compound is molecular, minimum standards have been established. For manuscripts that report new compounds or materials, data must be provided to unequivocally establish the homogeneity, purity and identification of these substances.
In general, this should include elemental analyses that agree to within ±0.4% of the calculated values. In cases where elemental analyses cannot be obtained (for example, for thermally unstable compounds), justification for the omission of this data should be provided. Note that an X-ray crystal structure is not sufficient for the characterisation of a new material, since the crystal used in this analysis does not necessarily represent the bulk sample.
In rare cases, it may be possible to substitute elemental analyses with high-resolution mass spectrometric molecular weights. This is appropriate, for example, with trivial derivatives of thoroughly characterised substances or routine synthetic intermediates. In all cases, relevant spectroscopic data (NMR, IR, UV-vis, etc) should be provided in tabulated form or as reproduced spectra.
Again, these may be more appropriate for the supplementary information. However, it should be noted that in general mass spectrometric and spectroscopic data do not constitute proof of purity, and in the absence of elemental analyses additional evidence of purity should be provided (melting points, PXRD data, etc.).
Experimental data for new substances should also include synthetic yields, reported in terms of grams or moles, and as a percentage. Where the compound is an extended solid it is important to unequivocally establish the chemical structure and bulk composition. Single crystal diffraction does not determine the bulk structure. Referees will normally look to see evidence of bulk homogeneity.
A fully indexed powder diffraction pattern that agrees with single crystal data may be used as evidence of a bulk homogeneous structure and chemical analysis may be used to establish purity and homogeneous composition.
The synthesis of all new compounds must be described in detail. Synthetic procedures must include the specific reagents, products and solvents and must give the amounts (g, mmol, for products: %) for all of them, as well as clearly stating how the percentage yields are calculated. They must also include all the characterisation data for the prepared compound or material. For a series of related compounds at least one representative procedure that outlines a specific example that is described in the text or in a table and which is representative for the other cases must be provided.
Nano-sized materials (for example, quantum dots, nanoparticles, nanotubes, nanowires)
For nano-sized materials it is essential that the authors not only provide detailed characterisation on individual objects (see above) but also a comprehensive characterisation of the bulk composition. Characterisation of the bulk of the sample could require determination of the chemical composition and size distribution over large portions of the sample.
The synthesis of all new compounds must be described in detail. Synthetic procedures must include the specific reagents, products and solvents, and must give the amounts (g, mmol, for products: %) for all of them, as well as clearly stating how the percentage yields are calculated. They must also include all the characterisation data for the prepared compound or material. For a series of related compounds, at least one representative procedure that both outlines a specific example that is described in the text or in a table and is representative for the other cases must be provided.
All nanoparticulate materials must have be purified from synthesis by-products and residual parent compounds, ions etc. If they are to be applied in dispersed form (for example, as nanoparticulate drug carrier), sufficient data on the dispersion state must be provided (for example, by dynamic light scattering, centrifugal analysis, nanoparticle tracking analysis).
Biomolecules (such as enzymes, proteins, DNA/RNA, oligosaccharides, oligonucleotides)
Authors should provide rigorous evidence for the identity and purity of the biomolecules described. The techniques that may be employed to substantiate identity include mass spectrometry, LC-MS, sequencing data (for proteins and oligonucleotides), high field 1H,13C NMR, X-ray crystallography. Purity must be established by one or more of the following:
HPLC
Gel electrophoresis
Capillary electrophoresis
High field 1H,13C NMR
Sequence verification also needs to be carried out for nucleic acid cases involving molecular biology. For organic synthesis involving DNA, RNA oligonucleotides, their derivatives or mimics, purity must be established using HPLC and mass spectrometry as a minimum.
For new derivatives comprising modified monomers, the usual organic chemistry analytical requirements for the novel monomer must be provided (see 'Organic compounds'). It is not however necessary to provide this level of characterisation for the oligonucleotide into which the novel monomer is incorporated.
Electrophoretic gels and blots
All Western blot and other electrophoresis data should be supported by the underlying raw images: an image of the full gel and blot, uncropped and unprocessed, should be provided in the supplementary information on submission. All samples and controls used for a comparative analysis should be run on the same gel or blot. When illustrating the result, any cropping or rearrangement of lanes within an image should be stated in the figure legend and with lane boundaries clearly delineated. Alterations should be kept to a minimum required for clarity. Each image should be appropriately labelled, with closest molecular mass markers and lanes labelled. All details must be visible, over- or underexposed gels and blots are not acceptable. Authors should be able to provide raw data for all replicate experiments upon request.
General information
RSC Advances operates an article-based publishing process giving authors fast and immediate page number assignment. We continue to introduce new innovations, for example Proof Central – an online interface for authors to manage and submit their proof corrections easily.
Publication process
When the final edited and formatted version of the article is ready for publication, the article will be assigned and published with page numbers. These paginated articles appear in an 'Issue in progress' on the 'Issues' tab on the RSC Advances homepage.

When all articles for that issue are published, the issue is closed, with the full pagination extent added, and a new Issue in progress is started.
Read more about the publication process
Navigating an issue
With our innovative technology, readers can decide how they want to browse the issue. For both complete issues and issues in progress, articles can be ordered by the following.
Article type
Most recently added
Subject
Pagination (this is the default view)
FAQ
How long will it take for an issue in progress to be completed?
This will vary issue-by-issue, but typically issues will be completed within a week.
How will I know if the issue I am viewing is complete or not?
If an issue is incomplete, the text 'Issue in Progress' will be displayed after the issue number. For closed issues, this text is replaced with the full page extent of the issue.
Will advance articles still be published?
Advance articles will no longer be published as these will be replaced by the publication of the final citable article with page numbers.
How do I find the table of contents for the issue?
From Volume 4, 2014, you can view a full list of the articles in the issue ordered according to your stated preference (for example, Page number, or article type etc) by clicking on 'Print View' (on the left-hand side underneath the issue information section).
If I order an issue by article type and then click on next or previous issue, will the ordering of this issue reflect my previous preference?
Browsing between issues using the next and previous navigation buttons/links will not retain order-by preferences; issues will revert to the default ordering (that is, pagination).
I looked at an issue in progress last week and now want to check the latest updates to that issue - how do I know which are the most recently added articles?
You can use the drop down menu at the top of the issue to select 'Most recently added', which will re-order the issue giving the most recently added articles at the top.
Can you order issues in progress by subject?
Yes. All four ordering options (pagination, article type, recently added and subject) are available for complete and in-progress issues.
Why are some of the subject categories missing from some issues?
When you sort an issue by subject, only subject areas that contain articles will be displayed. For example, if there were no articles published and assigned to the 'Analytical subject' category in that issue, then that category will not appear in the subject list for that issue.
Will I be able to browse issues by sub-categories?
Not at this time. You are able to browse issues only using the 12 main categories.
Will RSC Advances still publish themed issues?
We will continue to publish web-themed collections online that appear under the 'Themed collections' tab on the journal homepage.
How will this new publication procedure affect table of contents alerts?
You can still register and receive table of contents alerts for RSC Advances issues in the normal way. However, you can now also opt to receive subject-based e-alerts which will provide you with just a list of the articles in that issue that will be of interest to you.
Will the new publication process delay the publication of my article?
Publication times will remain short.
Will the page numbers change or be adjusted later on to fit into an issue?
Once page numbers are assigned to an article these will be the final page numbers for the article.
Can I still publish articles back-to-back?
Under the new process it will not be possible to publish related articles back-to-back in an issue.
What will happen to issues published in 2011-2013?
All issues published in Volumes 1-3 (2011-2013) will remain as they are. The new process and functionality will be available from 2014 issues/Volume 4 onwards.


Proof Central
RSC Advances authors will receive the proof of their article through Proof Central, a system which gives authors flexibility on how to supply their proof corrections and provides a faster, easier way to correct their article. Proof Central will allow authors to carry out the following:
Apply corrections directly to the text of the HTML version of their article using the insert/delete functions
Provide instructions on any corrections required to figures, schemes, MathType equations and table formats
Directly edit table contents and footnotes
Upload revised figures and schemes with comments
View the editor's queries in context and answer them
Download a PDF version of the proof
Download a summary of all the corrections made or requested
Alternatively, authors can still supply proof corrections by annotating the PDF and uploading this version to the site for an editor to apply the corrections on their behalf. There is a systematic guide on how to use the system available via the help button in the top right-hand corner of the Proof Central page.
Using Proof Central
Authors can make corrections using a range of editing and formatting tools, easily accessible from the right-hand side of the proofing page.

Authors do not need to make all corrections in one go; they can save the corrections and return later to complete them. In addition, all authors will be able to access the article to make proof corrections.

After submitting corrections, it will not be possible to re-access the system to make any further changes.
Proof Central provides authors with a user-friendly interface to help them manage their proofs and corrections. We look forward to receiving your feedback.
---
Readership information
Readership includes academic, government and industrial scientists from all disciplines, specialised or interdisciplinary, including the following.
Organic
Medicinal
Inorganic
Organometallic
Physical and theoretical chemists
Analytical
Materials
Polymer
Surface
Sustainable energy and environmental scientists
Biochemists
Biologists
Physicists
Engineers
RSC Advances readers benefit from the following.
Enhanced browsing and searching functionality online
Free access to all RSC Advances articles published in volumes 1 and 2
Free subject-based e-mail alerting and RSS news feeds service
Subscription information
For us, it is not just about publishing work from many countries and having a global presence. We also want to make sure that everyone – including funders, policymakers and the general public – has free, unrestricted access to the research we publish. As a gold open access journal, we champion free knowledge exchange for scientific advancement.
RSC Advances is a fully gold open access journal (open access from January 2017) – articles can be downloaded free from the website with no barriers to access.
To subscribe to 2011-2016 content please email us.
Online only: ISSN 2046-2069
*2022 Journal Citation Reports (Clarivate Analytics, 2023)
**The median time from submission to first decision including manuscripts rejected without peer review from the previous calendar year
***The median time from submission to first decision for peer-reviewed manuscripts from the previous calendar year
****CiteScore 2022 counts the citations received in 2019–2022 to articles, reviews, conference papers, book chapters and data papers published in 2019–2022, and divides this by the number of publications published in 2019–2022.
Post-submission queries please contact Anna Meehan, Editorial Production Manager
Email:
Share