Two of our journals will no longer be free to access in 2019
Materials Chemistry Frontiers and Sustainable Energy & Fuels are both coming out of their free to access period at the end of 2018.
Materials Chemistry Frontiers
Materials Chemistry Frontiers is an international, high quality home for studies of a significant nature that further the development of organic, inorganic, composite and nano-materials.
This journal is part of the Frontiers project, a not-for-profit society partnership between the Chinese Chemical Society and the Royal Society of Chemistry, in collaboration with Institute of Chemistry, Chinese Academy of Sciences.
Sustainable Energy & Fuels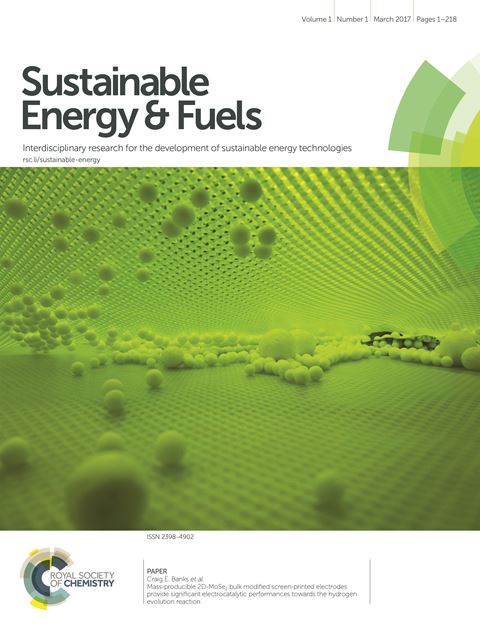 Sustainable Energy & Fuels publishes high quality scientific research that will drive development of sustainable energy technologies, with a particular emphasis on innovative concepts and approaches.
The journal is an essential resource for energy researchers and cuts across the major disciplines of chemistry, physics, biology, materials science and engineering.
What do I need to do?
Subscribers of the RSC Gold 2019 collection will retain access to both of these journals. Find out what else is included in the RSC Gold package.
If you don't have RSC Gold and you would like to make sure your researchers have continued access to these journals then you'll need to add them to your current subscription. You can do this by contacting your regional account manager, who is also able to help you upgrade to RSC Gold, if you wish to.
Contact your regional account manager
Europe, Middle East & India
Customer Services and Sales
Royal Society of Chemistry, Thomas Graham House, Science Park, Milton Road, Cambridge
UK
CB4 0WF
Tel:

+44 (0)1223 432360

Email:
Americas
North and South America and Canada
Royal Society of Chemistry, University City Science Center, 3675 Market Street, Suite 200 Philadelphia, PA
USA
19104
Tel:

+ 1 215 253 7986

Email:
Asia Pacific
Unit 1216, Level 12, Chong Hing Finance Center, 288 Nanjing Road West, Huangppu District, Shanghai
China
200003
Tel:

+86 21 6133 7739

Email: