If you want to find out more about our journals, books or databases and literature updating services then you're in the right place. You'll also find out about our product pricing and what we're doing to support the industry's transition to open access publishing here.
Our products
---

The Royal Society of Chemistry publishes 44 peer-reviewed journals covering the core chemical sciences.
Chemistry World and Education in Chemistry.
Open access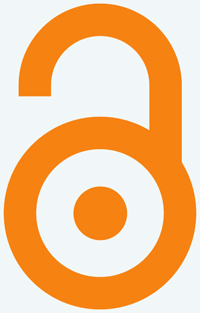 Open access refers to the free and permanent unrestricted online access to scholarly research. Authors retain copyright to their work, and a licence is applied which allows users to download, copy, reuse and distribute data provided the original article is fully cited.
How to access our products
If you are a Library or organisation
If you're a researcher, you can gain access to our journals, books and databases via your library. Check with your librarian or information specialist to find out whether you have access.
Our journals, books, eBooks, databases and magazines are available to purchase individually or as part of a package.
More information
Librarians and subscription agents can purchase our products as part of a package to gain access to more of our content.
Librarians can purchase an annual subscription to individual journal titles for their organisation.
PDFs of individual articles can be purchased for single fee directly from our publishing platform.
Librarians and organisations can purchase print books directly from our online bookshop, via our book sales team or via their preferred bookseller. Download our front list catalogue.
Librarians can register their institution's IP address with us to give researchers access to the first two volumes of all our newest journals.
If you are an individual researcher
Researchers who are not affiliated to an organisation – or who would simply like convenient access to a title not available from their library – can take advantage of our personal access options.
More information
Online personal subscriptions are available and discounts are provided to our members (find out about our member benefits). To arrange an online personal subscription, please use the contact details on this page.
View and download PDF of a journal article for a single fee. Individual articles can be purchased directly from our publishing platform.
Researchers can browse our print book collection and purchase directly from our online bookshop.
Researchers can register for an account for gain free access to our newest journals for the first two volumes and articles part of a special promotion. To increase your access to our journals and databases make a product recommendation to your librarian or information specialist.
Consortia

Consortium purchasing is a cost effective way for libraries to purchase access to our extensive online content. If you'd like to enquire about a consortial agreement, please contact your regional account manager with the following information:

A list of the library sites to be included in the licence
The titles of the journals you wish to access
Whether you need any printed copies of each journal
Any current subscriptions members of your consortium may have
Librarians' promotional materials
Find resources to promote your library's access to our products
We have toolkits containing posters, social media posts and email templates to use for free.
Terms and conditions
Customers who wish to subscribe to our publications in electronic form must agree to the terms and conditions of one of the electronic access licence agreements.
Terms and conditions
Share