Our strategy
The aims of Chemistry Biology Interface Community (CBIC) are to:
Advocate for the importance and value of the chemistry biology interface and its role in the life sciences, medicine, agriculture and the environment with policymakers, the scientific community and society as a whole
Lead on, advise and support scientific innovation at the chemistry biology interface both nationally and internationally, within and between the academic, public and industrial sectors
Support interdisciplinary working by strengthening links between the chemical, biological and wider scientific communities
Support, inspire and equip the next generation of scientists working at the chemistry biology interface
Promote a culture of inclusion and diversity, and to ensure fair and equal progression for talented chemical scientists working at the chemistry biology interface
CBIC address these aims by a variety of means, which include contribution to policy consultations, and the development and support of events and activities that encourage collaborative working and enable researcher mobility.
Chemistry Biology Interface Community Council
Meet the members of the Council who are responsible for ensuring that the Community fulfils its purpose.
---
Professor Mark Bradley
President
Mark Bradley is Professor of Chemical Biology in the School of Chemistry at The University of Edinburgh and holds an Honouree Professorship at the Queens Medical Research Institute with laboratories based in both locations.
Read more
After gaining a First class Honours B. Sc. Degree in Chemistry with Distinction in Biochemistry, Mark carried out a D. Phil under the supervision of Professor Sir J. E. Baldwin FRS – both at the University of Oxford. On gaining both a Lindemann Trust and SERC/NATO Postdoctoral Fellowships, he continued with postdoctoral work under Professor C. T. Walsh at Harvard Medical School in Boston, USA (1989-1991) before moving to the University of Southampton as a Royal Society University Research Fellow.
In 1997 at the age of 34 Mark was awarded a Professorship in Combinatorial Chemistry where he founded the Combinatorial Centre of Excellence. He continued to direct this Centre until moving to Edinburgh in 2005 where he took up his current position as Professor of Chemical Biology.
Since this time his work has become much more focused on the application of chemistry to solving medical problems (chemical medicine) which has resulted, for example in the extensive collaboration between the groups of Bradley, Dhaliwal and Haslett in the area of "smart-probes" for clinical and pre-clinical imaging.
More than sixty PhD students have emerged from the Bradley group and overall the group has published more than twenty patents and three hundred articles in the form of papers, reviews and book chapters.
---
Professor Ali Tavassoli
Past President
Ali is Professor of Chemical Biology at the University of Southampton in the UK and founder and CSO of Curve Therapeutics.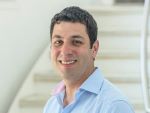 Read more
Ali was Chair of the RSC's Chemical Biology and Bioorganic Group (2012-2015), and a member of CBID council (2012-2016). Ali has won a number of awards during his career, including the European Association for Chemical and Molecular Sciences' medal for European Young Chemist (in 2008) and the RSC's Protein and Peptide Science Award (in 2017).
---
Dr Federico Brucoli
Elected member
Federico has a degree in Pharmacy from the University of Palermo, Italy, and a Ph.D. in medicinal chemistry from the UCL School of Pharmacy, London.
Read more
He was a Maplethorpe fellow at UCL and, after being appointed as a chemistry lecturer at the University of the West of Scotland. He moved to Leicester, where he is currently a senior lecturer in medicinal chemistry at De Montfort University School of Pharmacy.
Federico has a strong research interest in the synthesis and reactivity of small-molecules and their involvement in enzymatic and metabolic processes within eukaryotic and prokaryotic cells. His recent efforts have been directed toward the identification of novel anti-tuberculosis agents targeting the mycobacterial siderophores biosynthetic pathway.
He has expertise in the rational design, synthesis and biophysical evaluation of DNA sequence-selective compounds, i.e., heterocyclic polyamides and pyrrolobenzodiazepines, and aminofuran-containing natural products. He investigates small-molecules-protein interactions using biophysical (NMR spectroscopy) and biochemical methods.
---
Dr Jóhannes Reynisson FRSC
Elected member
Dr Reynisson is a lecturer in drug discovery at the School of Pharmacy and Bioengineering, Keele University, Staffordshire. He began his academic career at the University of Iceland where he read chemistry (BSc/MSc).
Read more
After finishing his MSc, he spent half a year at the Worcester Polytechnic Institute (MA, US) as a visiting scientist. His PhD was obtained from the University of Copenhagen in 2000; the research work was carried out at the Risø National Laboratory (Denmark) and Georgia Institute of Technology (GA, USA).
Jóhannes spent two and a half years in Germany as a post-doctoral fellow at the Max-Planck-Institut für Strahlenchemie (radiation chemistry), Mülheim and the University of Leipzig. He worked for five years at The Institute of Cancer Research in Sutton, Surrey as a molecular modeller developing anticancer drug candidates followed by a Centre for Effective Learning in Science (CELS) lectureship at the Nottingham Trent University.
For ten years, he was a senior lecturer in computational chemistry and molecular modelling at the School of Chemical Sciences, University of Auckland, New Zealand.
---
Dr Charlotte Dodson
Elected member
Dr Charlotte Dodson is a Senior Lecturer in Drug Discovery at the University of Bath. Her group uses single-molecule fluorescence spectroscopy and other techniques to measure changes in the conformation of protein drug targets with the ultimate aim of improving drug discovery.
Read more
Charlotte is a Chartered Chemist (CChem) and holds a BA (Hons) in Biochemistry and PhD in Biophysics from the University of Cambridge. Her career has taken her across the biological and physical sciences and she has worked in biophysics, structural biology, chemistry and medical departments at four of the UK's top academic institutions. In 2013 she launched her independent research group as a Research Fellow at Imperial College London. Prior to 2003, she worked in the Arts as a professional diary and contract manager.
---
Professor Gavin Miller
Elected member
Gavin was born in Newport, Wales and read Chemistry with Medicinal Chemistry at UMIST where he was awarded an MChem in Medicinal Chemistry.
Read more
Continuing his studies at the University of Manchester, Gavin undertook a PhD in synthetic carbohydrate chemistry, investigating multivalency, followed by a PDRA at St Andrews University (with Professor S. J. Conway).
He then worked in industry, firstly at Ferring Pharmaceuticals, on the design of new treatments for primary dysmenorrhea and secondly at Peakdale Molecular on the design of an anti-nicotine vaccine.
He returned to academia and the University of Manchester in 2010, firstly as a PDRA in the Manchester Institute of Biotechnology developing chemical synthesis approaches to heparan sulfate oligosaccharides (with Dr J. M Gardiner) and secondly as a fixed-term lecturer, in 2014, within the School of Chemistry. He took up a Lectureship in Organic Chemistry at Keele in 2016 and was promoted through the ranks to Professor of Biological Chemistry in 2021.
---
Dr Andrew Truman
Elected Member
Andy Truman is a Group Leader at the John Innes Centre (JIC), where his group aims to understand the chemistry and biology of microbial natural products.
Andy obtained an MSci in Chemistry at Imperial College London (2004), which was followed by a PhD in the Department of Chemistry at the University of Cambridge (2008), where he remained for a postdoctoral position.
He established his research group at JIC in 2013 as a Royal Society University Research Fellow. The group combines chemistry, mass spectrometry, synthetic biology, microbial genetics and bioinformatics to understand the biosynthesis of complex natural products and how they function in nature. His group have also developed tools to aid the discovery of new peptide-derived natural products.
---
Professor Akane Kawamura
Appointed Member
Akane is a Professor of Chemical Biology at Newcastle University, and currently holds a joint appointment with the Department of Chemistry at the University of Oxford. She is a Director of Oxford-GSK-Crick Chemical Biology Centre for Doctoral Training and Chemistry in Cells Wellcome PhD Program.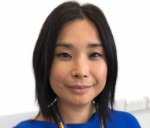 Read more
After obtaining an MChem in Chemistry and a DPhil in Pharmacology from Oxford, she worked in the biotech sector in drug discovery before returning to academia to work with Prof. Chris Schofield FRS at University of Oxford. She was awarded a BHF CRE Senior Fellowship in 2012 and a Royal Society Dorothy Hodgkin Fellowship in 2013, with her inter-disciplinary team working across the Department of Chemistry and Radcliffe Department of Medicine at Oxford. She joined Newcastle University in 2019.
Her research focuses on the use of chemical biology approaches, including small molecule and peptide-based probes, to study biomedically important processes such as epigenetics.
---
Ms Lydia Meyer Turkson
Appointed Member
Lydia is Vice President of Business Development at INARI Agriculture in Cambridge, USA.
Read more
Lydia brings 20 years of industry experience structuring drug discovery collaborations with pharmaceutical and biotechnology companies. Her research interests include the application of CRISPR gene editing tools and Artificial intelligence to redefine drug development. Lydia holds a BSc honours and MPhil degree in Chemistry from Cardiff University and completed an MBA (Directors List, 2001) at Manchester Business School, UK.
---
Dr David Andrews
Co-opted member
David Andrews is Senior Director, Oncology Chemistry at AstraZeneca, Cambridge UK.
Read more
David trained as a pharmacist at Nottingham University, followed by PhD research in organic synthesis at Liverpool University. David's pharma industry career spans thirty years, split almost equally between GSK and AstraZeneca. Scientifically, David's current main interests lie in Oncology, with a focus on the application of physical sciences to solve biological problems –in particular, the discovery of lead molecules and tools for better understanding currently undruggable targets.
History
In 2020, the RSC commissioned a review of the Divisions. One of the key recommendations of the Review was that the Divisions be reorganised into subject communities to better support the communities and members they represented, and to allow for better integration and collaboration with interest groups and other Communities.
The Chemistry Biology Interface Division became the Chemistry Biology Interface Community from July 2022.
Contact us
Dr Alessia Millemaggi, Programme Manager, Science Communities
Royal Society of Chemistry, Thomas Graham House, Science Park, Milton Road,
Cambridge,
CB4 0WF
Email:
Share