Young people are acutely aware of the sustainability challenges they face, and education is crucial to ensuring they are equipped to deal with these challenges and thrive in a green economy.
In order to determine the best route to achieving this goal, we asked young people and educators across the UK and Ireland what they think of the way climate change and sustainability are currently taught in science and chemistry lessons. Some of the findings of our surveys are published below and are in full in our report.
81% of young people who respondedfeel it is important to be taught about climate change and sustainability in school or college
66% of 17 and 18 year olds studying chemistrywould like more detailed coverage of sustainability and climate change in chemistry lessons
84% of educators in 11–19 educationsaid it is very important that the chemistry curriculum includes content on sustainability and climate change
91% of primary school educators said there was too little content in the science curriculum that directly relates to sustainability and climate change.
Read our report
I believe the young people have to look after the planet as they will be living on it... But I think it's the educator's job to make sure the children know what they have to do.
Key findings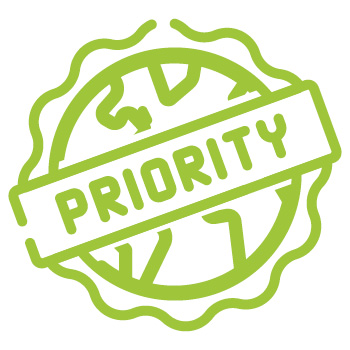 Educators and young people think that climate change and sustainability should be priorities for the chemistry curriculum.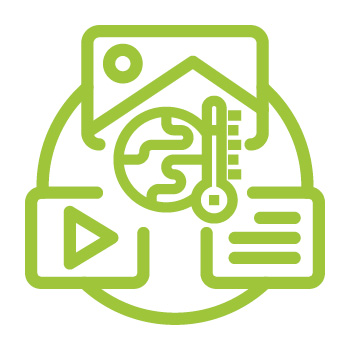 Two thirds of chemistry educators think that the chemistry curriculum should have more content on climate change and sustainability.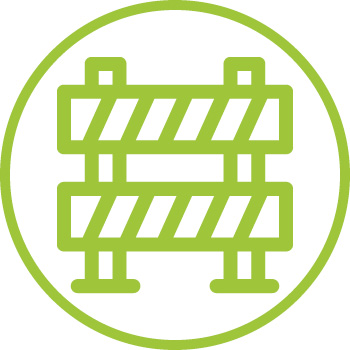 While most chemistry educators are confident teaching about climate change and sustainability, they face a number of barriers.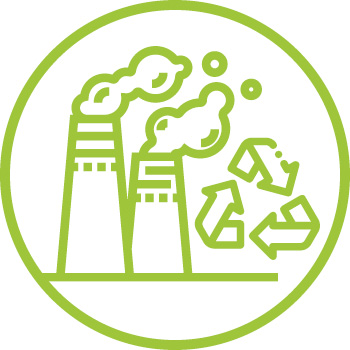 Chemistry educators think carbon literacy, the lifecycle and impact of materials, the finite nature of resources, and pollution are the most important topics for everybody to learn about by the time they leave school.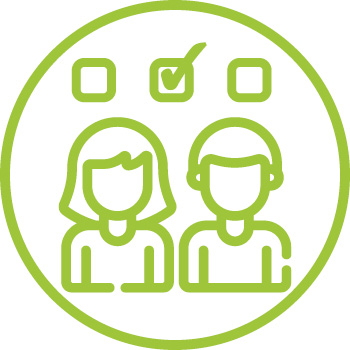 Young people are interested in careers in sustainability, but there is room to improve awareness of the options in the chemical sciences.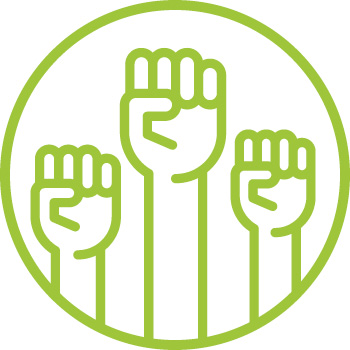 Young people are very worried about climate change and they want to take action.
Hear from young people
The video below contains the voices of young people who took part in our survey. They shared their concerns, their thoughts on the curriculum, and their hopes for the future.
The curriculum is so similar to the content I was taught 25 years ago and yet the world has changed so much.
Our action plan
We are calling on Governments to do the following:
Urgently prioritise updating the school chemistry curriculum so it prepares all young people to fully participate in efforts to tackle climate change and sustainability challenges.

Ensure young people have the skills and careers information needed to progress into green jobs in the chemical sciences and contribute to the future green economy.
As a scientific organisation, we commit to the following:
We will communicate clearly and consistently the scientific basis for climate change and the unequivocal role of human activity on climate change in our discussions with policy makers, stakeholders and our community.

We will influence policymakers to ensure the chemistry curriculum prepares future generations for a changing world. We will use the findings of this report and our ongoing work to engage with policymakers and influence curriculum development across the UK and Ireland.

We will continue to provide resources and professional development opportunities for chemistry educators to enable them to teach effectively about climate change and sustainability.

We will continue to enable young people to explore their career options in sustainability and climate change by developing and promoting our career resources. We will showcase a diverse range of roles, people and paths.
I don't think climate change is talked about or as a matter of fact, taught enough in school at all… If we have no idea what's going on, then what are we as a generation meant to do?
Panel discussion
Join us online on 12 January at 4–5pm (UK time) for a discussion on the outcomes of our report, and the future of the chemistry curriculum. The discussion will be led by panellists from the fields of education and policymaking.
Read our other relevant reports
Press office
Our press office is open for enquiries from members of the press and media on weekdays from 9.00am to 5.00pm GMT.
Tel:

+44 (0) 20 7440 3351

Email:
Share