Ready-made promotional items to use straight away
This report contains evidence that barriers to retention and progression exist in the chemical sciences. The issues affect everyone, but they disproportionately affect women.
The vast majority (99%) of our survey respondents acknowledged the seriousness of the issues raised in this report. If we, as a community, do not act now, a simple statistical analysis of the higher education data tells us that we will never reach gender parity in the academic sector of chemical sciences.
Large or small, every action counts towards raising awareness and affecting a culture change that benefits everyone working with chemistry.
Further down this page you'll find a range of ready-made digital items to download and use on different platforms. We look forward to you joining the conversation.
Infographic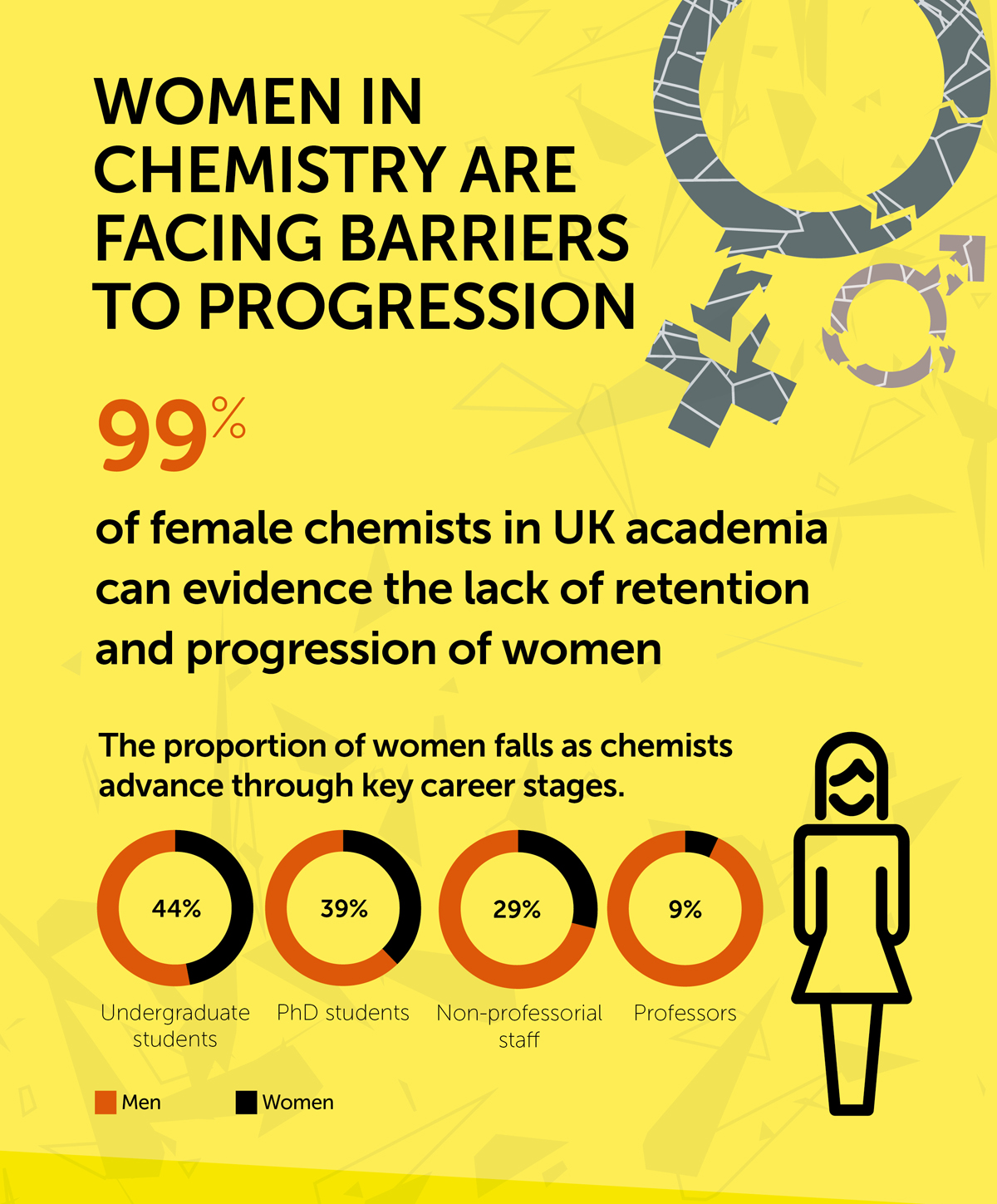 A summary of the key report findings and our calls for action.


Case study video
Three members of our community talk about their experiences of women's retention and progression in academic chemistry.
Powerpoint slide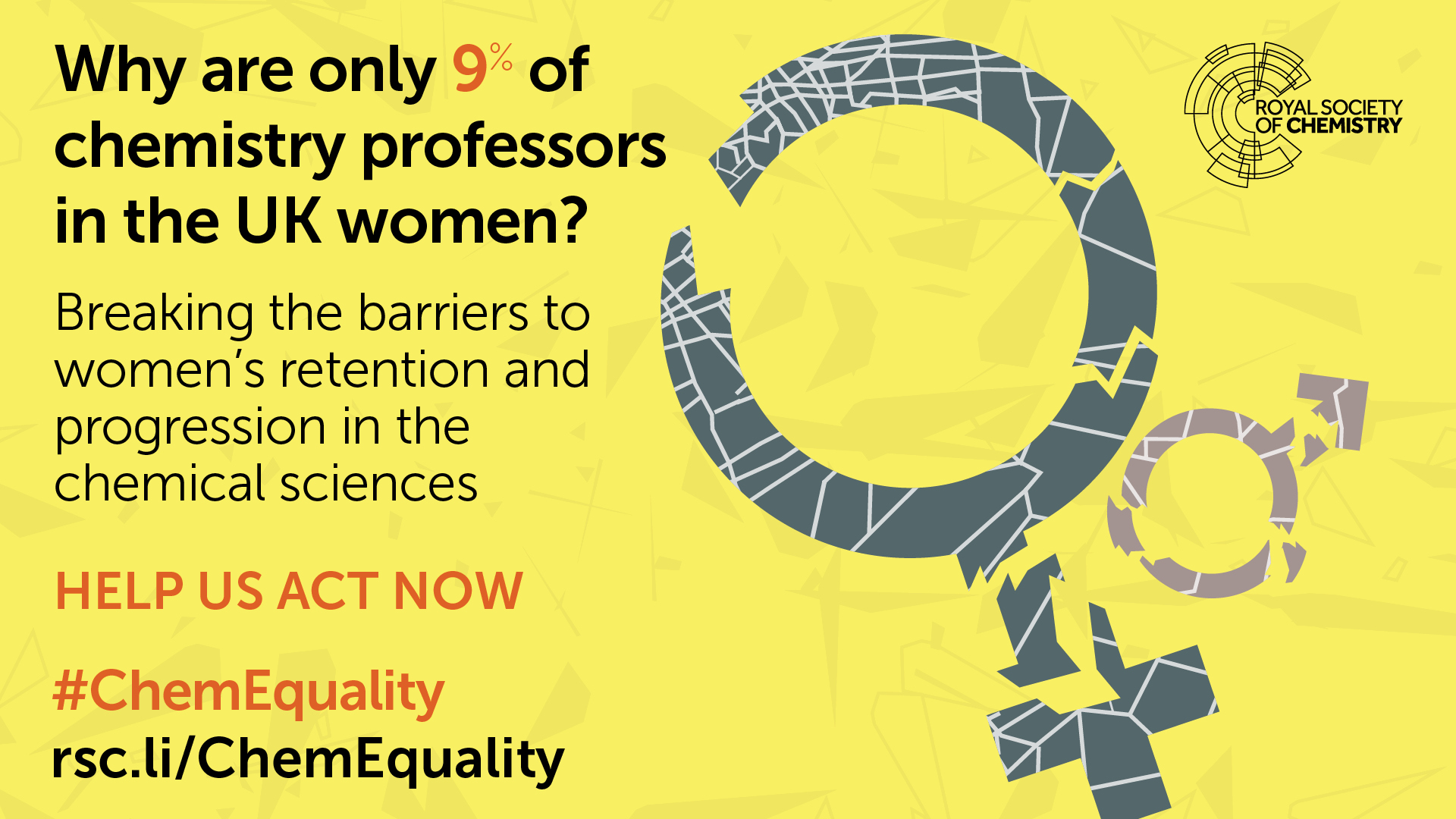 Use the hashtag

Attach this to every post you make about this report, or about any issue relating to inclusion and diversity in the chemical sciences.
Download the full media pack

Receive a zipped file containing all of the above.
Share