Tribute at Oxford RSC Landmark event for First World War's Lost Scientist
04 October 2007
Henry Moseley, the great X-ray physicist whose discoveries enhanced chemistry too, was honoured at the University of Oxford when the RSC unveiled a plaque to commemorate his work there early in the 20th century.
Volunteering to fight in the First World War he was killed by the Turks in 1915 during the ill-fated Dardanelles landings at the age of 27.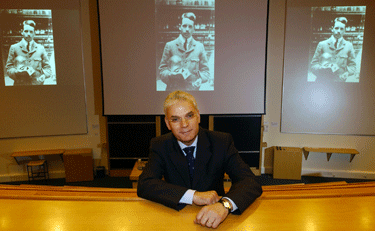 The Minister-Counsellor, Mr Atilay Ersan, from the Turkish Embassy in London
In an act of reconciliation the Turkish embassy in London office sent its Minister Counsellor (pictured) to speak at the unveiling ceremony.

Contact and Further Information
Press Office
Royal Society of Chemistry, Burlington House, Piccadilly, London W1J 0BA
Tel: +44 (0)1223 432294
Fax: +44 (0)1223 426594

---