Sherlock and Dr Watson back the RSC's Visual Elements campaign
02 April 2012
The Royal Society of Chemistry secured the backing of a real life Sherlock and Dr Watson today in its bid to persuade the makers of the hit BBC show to update their periodic table.
Professor Sherlock Lam, from the department of chemistry at the Chinese University of Hong Kong, said he was impressed with how much information anyone can obtain from the new Visual Elements table.
"Congratulations to the launch of the RSC visual element table!" said Professor Lam from his laboratory. "I am so happy to know such a great tool exists that allows me to visualize the key facts and supply risk of different elements by simply hovering over the element."
The RSC announced last week it would be sending copies of its Visual Elements table to Sherlock writer/creators Steven Moffat and Mark Gatiss in a bid to complete the sleuth's modern makeover.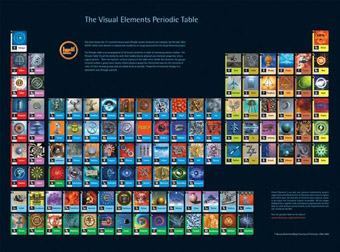 Professor Lam added: "The RSC Visual Elements table provides details of each element and presents them in a clear and interactive way. It also includes the information on some super-heavy elements that have only been discovered or detected recently.
"I particularly like the interactive tools right on top of the table. The physical state of all elements is clearly shown when you select a particular. You can learn more about the history of the discovery of elements by simply entering a year.
"In addition, the table provides a clear classification and definition of groups, blocks and periods by simply clicking on the option on 'Groups', 'Blocks' and 'Periods'. It really helps students understand these definitions and perceive the similar properties that are possessed by some elements. Wishing you every success in this fun campaign!"
Dr Jonathon Watson, publishing editor at the RSC, said he also wanted to see Sherlock update his crime-fighting kit.
Dr Watson added: "Considering the importance Sherlock places on the elements with his 221b Baker Street poster, he really should update it with the ultimate modern version there is - namely, the RSC's Visual Elements periodic table. He'll quickly realise the extra information he can get from it - key facts, atomic data, isotopes and much more - and how it will help him with his cases."
Related Links

Discover a wealth of periodic table resources from the RSC, periodic table videos, news, games and podcasts

26 March 2012
Sherlock Holmes's forensic detective skills were called into question today as it was revealed this modern sleuth is relying on ancient equipment to solve his latest cases.
16 October 2002
The Royal Society of Chemistry is to bestow an Extraordinary Honorary Fellowship upon Sherlock Holmes, the first detective to exploit chemical science as a means of detection.
Contact and Further Information