Talented women, interested in an academic career, are leaving the sector before reaching their full potential. Many excellent female scientists who stay in academia are not progressing to senior grades in the same proportion as their male peers.
Through a major survey, interviews and focus groups, we have gathered data from across the community – giving us new insights into the barriers facing women in the chemical sciences.
Systemic barriers are stopping women's progression
Our respondents describe:

An over-reliance on funding structures that create uncertainty and unnecessary pressure.

An inflexible and unsupportive academic culture that drives talented chemists elsewhere.

Difficulty balancing work with other responsibilities, and the perception that caring takes priority for women.
Our survey also gathered strong anecdotal evidence of harassment and bullying. Some respondents even describe these behaviours as characteristic of academic departments.
It's time to act: #ChemEquality
These barriers disproportionately affect women's retention and progression, but they affect everyone working in academic chemistry. Addressing them will have a positive impact on the entire chemical sciences community.
Gender parity is just one outcome of a healthy, equitable and well-run system that works for everyone in the chemical sciences.
We can build this system together if we act now.
Funders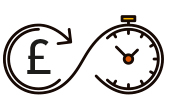 Balance your short- and long-term funding structures.
Academic institutions

Lay the foundations for a fair and healthy working culture.
Everyone

Enforce a zero-tolerance approach to bullying and harassment.
We will build on the actions we have taken over the past few years with a five point plan:

To launch a bullying and harassment helpline by summer 2019
To launch Carers' Grants in early 2019
To launch annual recognition for chemistry departments that demonstrate significant progress in inclusion & diversity
To facilitate an exchange programme of best practice between peers
To launch a gender equality forum to accelerate culture change

What will you do differently?


Join us: the Royal Society of Chemistry is at its most impactful when the chemical sciences community is united behind our actions. We can lobby for change, demonstrate best practice and influence other organisations, but we need you as individuals to put this change into practice.

Act as a sponsor: sponsorship matters to women at all career stages and has a major contribution to progression and success. Support and sponsor women to succeed.

Nominate women scientists: prizes and awards have a positive impact on individuals' careers and role models in the community. Nominations of women and by women are still too low.

Act as a role model: demand and expect flexibility. Be proud of your achievements, at work and at home. Request sponsorship and mentoring.
Read the report
Talk to us

If you would like to share your thoughts on this report or tell us about your own experiences of career progression, send us an email.
Share