Food Group

The Food Group is one of the Royal Society of Chemistry's many Interest Groups. The Interest Groups are member driven groups which exist to benefit Royal Society of Chemistry members, and the wider chemical science community, in line with the Royal Society of Chemistry's strategy and charter.
Aims
The aims of the group are to promote the role of chemistry in food and enable transfer and sharing of information and networking between academia and the food industry. This includes analytical, biochemical , chemical , physical , nutritional and toxicological aspects of food and food ingredients and the composition and relationships between structure and functionality throughout the entire food chain in a way to enhance sustainability and food and nutrition security.
To foster an awareness of the importance of chemistry in the food chain.
To encourage interactions between scientists and technologists engaged in food R&D.
To help transfer such scientific research from ideas to applications.
Hot topics
Advances in the Chemical Analysis of Food III - Postponed
The Food Group and Separation Science Group are sorry to announce that this event due to take place on 27th March has been postponed in light of the Covid-19 outbreak. We plan to reschedule later in the year … date to be confirmed.
Total Foods 2020 - Early Career registration grant
15-17 April
The University of Nottingham
Our interest group has awarded 3 registration grants to support early career scientists to attend this conference, following submission of abstracts. For more details about the conference check RSC events.
RSC Food Group Junior Medal 2019 Presentation
Dr Anwesha Sarkar of The University of Leeds was the winner of the Food Group Junior Medal 2019, which will be presented in June following event cancellations. Her research has led to scientific breakthroughs in designing novel food structures with targeted oral lubrication and she was awarded an ERC Grant to fund Project LubSat and based on step change research, it's believed that this work could lead to multiple health related food solutions.
The aim of this Food Group award is to encourage and recognise excellence in early career scientists in the application of chemical sciences to the study of all aspects of food, drawing attention to the challenges in the food industry and will next be awarded in 2021.
6th International Conference on Food Oral Processing (FOP)
5-8 July 2020
Valencia, Spain
The RSC Food Group has a long history of involvement with this bi-annual conference and will be supporting it again through abstract prizes. It is aimed at deepening the understanding and interplay of food structure, oral breakdown, in-mouth food trajectory and human perception. It offers an excellent opportunity for industrial researchers and academics to meet and collaborate.
Save the date - Plastics, From Cradle to Grave and Resurrection
June 2021
SCI, London
Following on from a successful conference held last year, a follow up conference has been organised to expand on the key themes. There will be a thematic link between the current use of plastics, toxicology and standardisation, sampling and analysis and the future of plastic usage. This event was planned for 9th June but has been postponed until June 2021 in light of the ongoing Covid-19 outbreak.
Food Chemistry Periodic Table for IYPT
The RSC Food Group produced a Food Chemistry Periodic Table, highlighting the function of selected elements in food chemistry, to celebrate this important milestone. It highlights element occurrences and roles in food and the body and offers an engaging tool for Outreach and educational activities and a downloadable file is available below.
Activities of the Food Group to celebrate the International Year of the Periodic Table 2019
Community

We also have an online community, which is based on MyRSC, for anyone who shares our interests.
Get Involved

We are always looking for new members who are keen to get involved and to help organise our activities. If you would like to find out more please contact the Secretary.
Join this Interest Group
If you are a member of the Royal Society of Chemistry and would like to join an Interest Group, please contact Membership Department using the email link below with:
your name
your membership number
state the name of the group you wish to join
Downloadable Files
IYPT 2019 - Food Periodic Table
Downloadable file


PDF (1178k)
Food Group Annual Report 2018
Download the full report here

OCX (99k)
Food group vision and mission
Download this PowerPoint presentation to find out more about the Food group vision and mission

PTX (674k)
RSC Food Group History
This document covers 35 years from 1973 to 2008 and provides a historical record of the Chairmen, Hon. Secretaries and Hon. Treasurers of the Group, meetings organised, publications and winners of Food Group Medals.


PDF (124k)
Naturals in Foods


PDF (1161k)
Part 2 New Food article June 2019


PDF (1323k)
Annual Report 2018


PDF (92k)
PDF files require

Adobe Acrobat Reader
Related Links

Food - The Vital Ingredient
Order your copy of "Food - The Vital Ingredient" here

Food Oral Processing Conference 2018 - Abstract Book
Download the book of abstracts

BFR York 2017
More information about the International Symposium on Flame Retardants Conference

Food Oral Processing
More information about the Food Oral Processing conference

MyRSC Food Group
This group is open to anyone with an interest in food science. You will be required to register for MyRSC, then you can sign up to become a member of this group

European Technology Platform
Follow this link for the "Food for Life" Newsletter
External links will open in a new browser window
Contact and Further Information
Membership Department
Thomas Graham House, Science Park, Milton Road, Cambridge, CB4 0WF
Tel: +44 (0) 1223 432 141

---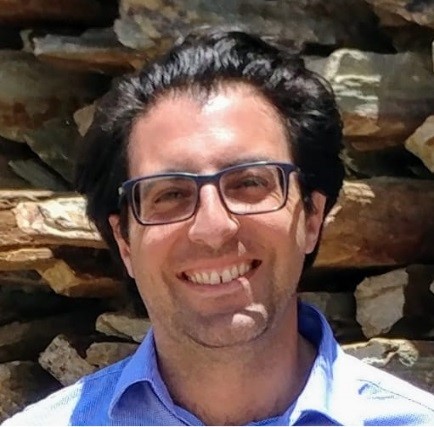 Mr Robert Cordina MRSC
Chair


---