Chemicals production and consumption is set to double by 2030, from a $5 trillion industry globally in 2017, with production set to increase mainly in emerging economies. If chemicals production is doubled, chemical pollution must not double as a consequence.
Current attempts at the massive undertaking of addressing chemical pollution are not working. For the world to solve the major environmental and health challenges we face, there must be a sustainable chemicals revolution.
We engaged with scientists in our community to develop our vision for a chemicals strategy. Together, we have identified four pillars on which any chemicals strategy has to be based: education, innovation, circular economy and regulation. We need a balanced approach for future chemicals policy with science at its heart.
Chemicals strategy - four pillars
Download the full policy position where we present our vision statements for each pillar of a future chemicals strategy on a 2030 horizon.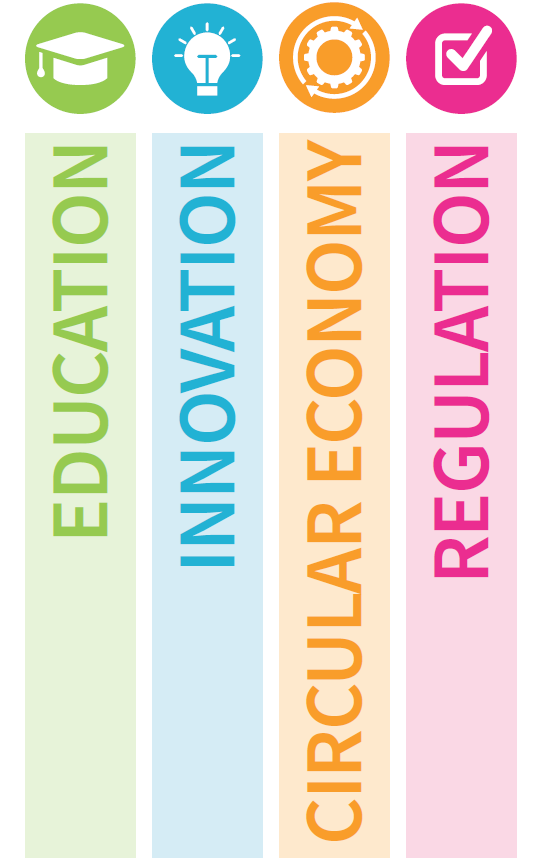 Enablers
Research and new knowledge
Data
Evidence
Digital
Resources
Funding
Skills and workforce
Infrastructure
Governance
An efficient and accountable decision-making framework