Naturally occurring elements are critical to our daily lives, but some of them have supply chain risks, and the processes needed to mine and refine them come at considerable environmental cost.
These elements are used in all of our personal tech, such as phones, tablets, TVs and so on. Not only that but these elements are used in everything from fire-sprinkler systems and antibacterial clothing to solar panels and surgical implants.
And they could be needed for other technologies in the future that we haven't discovered yet – for health, green energy, treating pollution and more.
As consumers we are accumulating more and more technology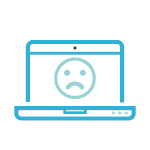 Most of us are not recycling this technology at the end of its life.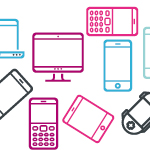 At the Royal Society of Chemistry we commissioned research to demonstrate the scale of the problem.
We commissioned an Ipsos MORI survey of 2,353 people, which found that 51% of UK households have at least one unused electronic device – such as mobile phones, computers, smart TVs, MP3 players or e-readers – and 45% have up to five. Of these 82% have no plans to recycle or sell on their devices after they fall out of use.
And the problem could be set to grow, with young people owning more items of technology than anyone else, with 52% of 16–24 year olds having 10 or more gadgets in their home.
By comparison, 39% of 35–44 year olds have 10 or more devices, as do 30% of 55–75 year olds.
When asked why they don't recycle old devices, more than one in three (37%), of those with unused devices at home said data and security fears made them uneasy, while a quarter said they don't recycle them because they prefer to sell them. Almost a third (29%) also said they didn't know where to go to recycle old tech.
See the key findings from the survey below.
Key findings from the survey
51% of UK households have at least one unused electronic device at home
45% have between two and five
25% have an unused laptop
23% have a mobile phone
Of households with unused electronic devices at home…
69% intend to store them as a spare
18% intend to recycle them
14% intend to sell them on
Of those who don't recycle electronic devices…
37% said they were worried about data and security
29% said they didn't know where to go to recycle old tech
59% said that knowing that some elements in mobile devices contained conflict elements, toxic ones, and rare elements would make them more likely to recycle
The problem is set to grow...
52% of 16–24 year olds have 10 or more electronic devices in their home
39% of 35–44 year olds have 10 or more devices
30% of 55–75 year olds have 10 or more devices
Research was carried out by Ipsos MORI on behalf of the Royal Society of Chemistry. It surveyed a nationally representative quota sample of 2353 adults in the United Kingdom aged 16-75 using its online I:Omnibus between 18-22 January 2019. Data has been weighted to the known offline population proportions for age within gender, government office region, working status and social grade.
Mobile devices contain conflict elements like gold, toxic ones like arsenic and rare elements like indium.
More than half of people (59%) said knowing this would make them more likely to recycle old devices.
'Conflict elements' include tin, gold, tungsten and tantalum – which is also used in mobile phones – and are mined in areas where fierce battles and child labour are often a routine part of their mining.
Chemical scientists are already working to find ground-breaking solutions – by investigating long-term substitutes for rare elements in devices, or by finding new chemical methods to extract precious materials and reuse them – but we all can and must do more. As individuals, reuse and recycling are the best options available to us, but even if recycled it is still extremely difficult to recover some of these elements from unused devices. We need action now – from governments, manufacturers and retailers – to make reuse and recycling much easier, and we must enable a new generation of chemistry talent to help. The UK has a tremendous opportunity to become a world leader in this and set an example for other nations to follow.
What is the solution?
This is a global issue, and solving it will require everyone to take responsibility, including government, manufactures and retailers.
Retailers will need to introduce take-back schemes – where people can be assured that their data will be securely wiped, and their devices will be efficiently recycled
Manufacturers will need to build repairability and recyclability into designs from the beginning, and
Government will need to provide consistent guidelines and infrastructre to facilitate a circular economy.
Chemistry and chemical scientists have a key role to play in finding solutions, both in finding alternatives to these rare elements where possible, and in finding new, more effective ways to extract elements from used devices and recycle them.
What can you do to help?
Change needs to take place on a global scale, but there are simple steps we can all do to make a difference.
Help us raise awareness of this pressing issue. Talk to your friends and family, and share the facts using our digital pack.
You can also help by following the 3Rs of recycling:
Reduce – Hold off upgrading your phone for a year or more
Reuse – Pass your old phone to a relative, sell it or donate to a charity. Material Focus has some great information on how much money you could make from your old device.
Recycle – If you are in the UK, visit recyclenow.com or Material Focus to look up recycling options in your area. Otherwise, search "recycle electronic devices near me".
Will my data be safe?
There is a risk of having your details stolen if steps aren't taken to securely wipe data from your old phone or computer before you hand it on or recycle it.
If you are unsure, we recommend you don't take any risks. Seek specialist advice, and use a company that guarantees they will wipe your data securely. We recommend consulting the manufacturer in the first instance.
Does the Royal Society of Chemistry recycle its old technology?
Yes. We sort and recycle all our waste, including electronic waste. We have chosen to use a waste management contractor that aims to reduce the amount of waste that goes to landfill by taking all electrical items to an Approved Authorised Treatment Facility (AATF). These facilities sort electrical waste to identify items that can reused or recycled.
At the Royal Society of Chemistry we recently held a staff tech amnesty, where we asked our colleagues to bring in their old personal devices for recycling. It was sobering to see just how much was being hoarded by the 500 or so people in our Cambridge office alone. Imagine this scaled up across offices around the world.
Material Focus is a not-for-profit organisation whose goal is to stop the UK throwing away or hoarding their old small electricals. It has launched the new UK-wide Recycle Your Electricals campaign. The campaign is revealing the value hidden in electricals and is making it easier for us all to recycle and reuse the small electricals we no longer need by providing more recycling points and providing practical information on how households can recycle.
Share