COP26 was a crucial moment for climate action
For nearly three decades the United Nations have been bringing together almost every country on earth for global climate summits with COP26 being the most significant meeting since the landmark Paris Agreement was signed.
We gathered perspectives from around the chemical science community illustrating how chemistry is vital to understanding and tackling climate change. We took these key messages to Glasgow.
Our position on climate change
Our position statement on climate change sets out our asks of government and how the chemical science community can contribute to tackling climate change.​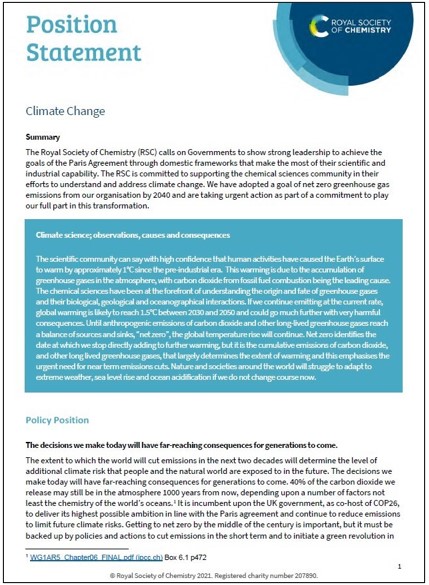 Our Climate change: Manifesto of actions describes the actions we will take as an organisation to support the global transition to net zero.
---
The impact of inadequate car battery recycling
Read our new consumer research on scepticism over UK Government's ability to create EV (electric vehicle) charging infrastructure, concerns over a lack of recycling options for electric vehicle batteries and a shortage of the natural resources used to produce them.
Understanding and tackling climate change - previous events
In the run up to COP26, we convened a series of events on chemical science's role in tackling sustainability and climate change challenges, exploring opportunities and inspirational stories from across our global chemical science community, including many speakers from the Faraday Institution, the UK's flagship battery research programme.
Watch the recordings now:
Batteries and energy storage
Beyond lithium ion batteries
This panel discussed the cutting edge chemistry underlying next generation battery innovations, their potential, their limitations and their pathways to mass adoption.
The circular economy of batteries
This panel discussed the latest research to develop pathways for the recycling and recovery of critical raw materials in batteries, to reach a circular economy.
The chemistry of hydrogen production and use
This panel discussed the latest chemistry which may open up a new hydrogen economy as we replace fossil fuels in power, transport and industry.
Biohybrid approaches for sustainable energy conversion
An engaging and accessible panel discussion, summarising the amazing science showcased at the recent Chemical Science Symposium featuring leading experts in the field, with a Q&A session.
Batteries for the United Nations Sustainable Development Goals
This panel discussed the opportunities and limitations of batteries in the context of global development and where science and innovation can improve them towards achieving the United Nations SDGs.
Solar Fuels and Chemicals - with the UK Solar Fuels Network
Solar fuels and chemicals store energy from sunlight in chemical bonds using abundant resources such as water and carbon dioxide. The products can be used directly as fuels or the building blocks of other useful chemicals.
Chemistry and climate change
Air quality and climate protection in the global south
The air quality problem and the chemistry behind it. Innovations in remote sensing and the use of drones, the chemistry of combustion, and the technologies that can be deployed.
Carbon dioxide utilisation/CCUS - Faraday Discussion
This panel event summarised progress on using waste CO2 to make some of the most important materials for modern society; polymers and plastics, chemical intermediates, fuels and cement.
MOFs for energy and environment – Faraday Discussion
Metal Organic Frameworks (MOFs) are a hot topic because they have so many potential uses including hydrogen storage, water capture, carbon capture and cleaning up air pollution.
Materials Chemistry enabling sustainability
This panel discussed how materials chemistry underpins many technologies and industries and how advances can increase sustainability.
Plastics and
climate change
This panel discussed the intersecting issues of plastic and climate change, alternative raw materials, and the impact of dealing with plastic waste.
Climate impacts of agriculture
This panel summarised our understanding of CO2 and methane, their agricultural sources, what can be done and where further research is focussed.
The chemistry of Nature Based Solutions
Discussing the potential for
Nature Based Solutions (NBS)
to tackle climate change
and the carbon flows
and storage in different
ecosystems.
Wildfires – influence on air, soil, and water
This panel discussed how wildfires affect soil, air, and water.
Watch the video to see how the chemical sciences can deliver a big impact in addressing this global challenge.
The Net Zero
Laboratory
Experts from academia and industry discuss the steps organisations and individuals working in science can take to reduce emissions and identify the challenges that remain.
Education and careers
Please see our Education in Chemistry website to view a series of sustainability-themed resources for secondary teachers and students.
Our website A Future in Chemistry illustrates the breadth of opportunities for chemists and students who want a career tackling climate change. Find out more about developing coatings for wind turbines, new ways of recycling batteries, making leather substitutes from pineapple waste and lots more.
#PoweredByChemistry
For COP26, we are focusing on chemistry's unique opportunity to bridge the gap between the SDGs; in particular Goal 12 (responsible consumption and production) and Goal 13 (climate action).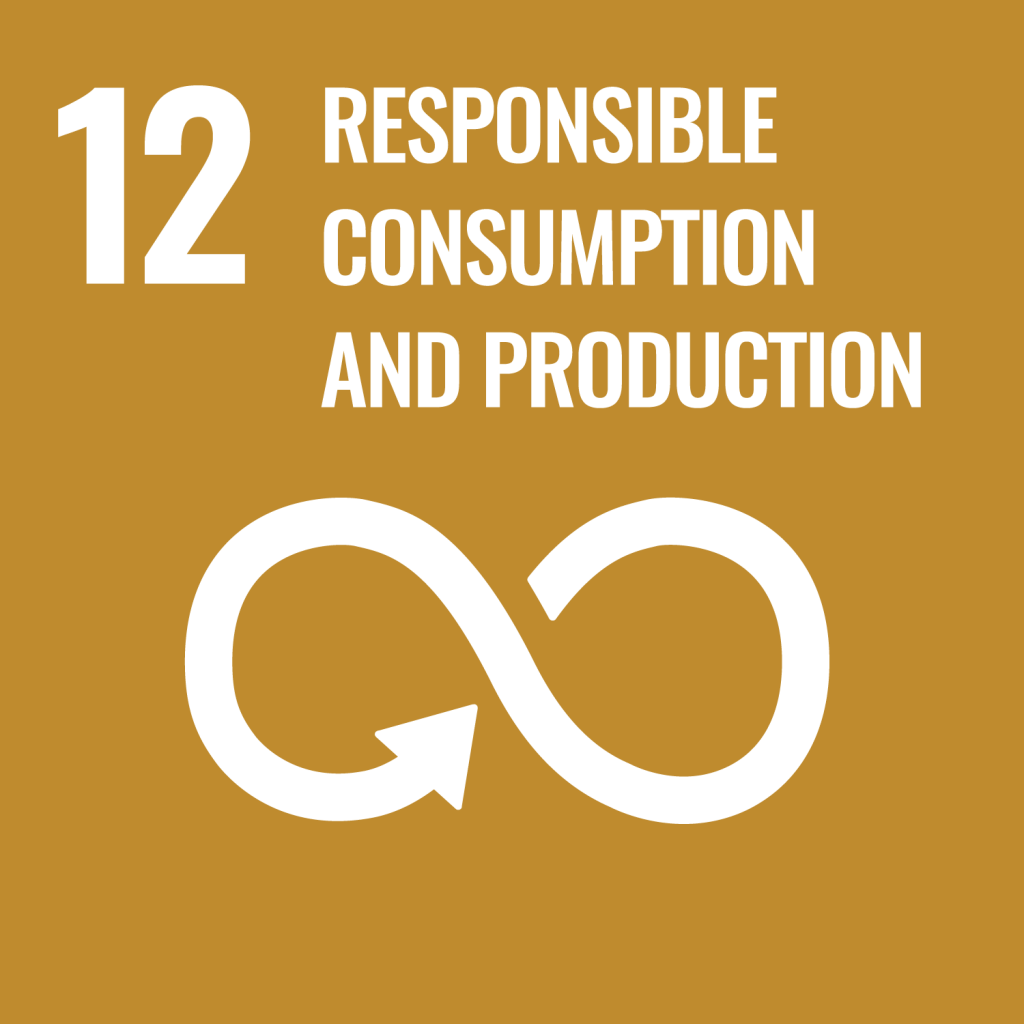 Scarce elements power the technology that we can use to create a net zero future. We need to source, use and reuse these elements in a sustainable way.
Our SME showcase
Our small and medium enterprise community (SME) is offering innovative solutions to the big sustainability challenges of the day.
The videos below show SMEs representing different solutions ranging from solar energy to fast charging battery technologies.
Carbon capture
Carbon capture and utilisation offers a solution to turning the abundance of waste CO2 from industry into something useful. Chemistry SME ViridiCO2 tells us about their new catalytic technology, which transforms CO2 into polymers for use in everyday products, while at the same time using CO2 instead of fossil fuels to carry out their processes. Watch their story:
Fast charging batteries
SME Echion Technologies have developed a safe, fast charging battery technology based on sustainable materials which can be charged much faster than current batteries and for many more cycles. This will accelerate the electrification of trains, buses and other vehicles, helping overcome the challenge in the race to zero emissions transport. Watch their story:
Solar power
Solar power is a clean and sustainable power source, but innovation is needed to make it more efficient, useful and cost less. Oxford PV have developed a tandem solar cell, using perovskite and silicon, that has resulted in record breaking efficiency. Watch their video to find out how:
Green hydrogen
Green hydrogen is CO2 free at the point of generation. It has applications in heating homes, industrial fuels, and powering transport options from cars to planes. In this SME showcase, TFP Hydrogen Products Ltd tell us about how their products will contribute to net zero goals.