Our mission
We fund a broad range of projects and organisations that connect communities with the chemical sciences.
Through this, we want to help bring different people and organisations together to share ideas, develop meaningful partnerships, inspire new ways of working and encourage dialogue about the importance and role of chemistry in making the world a better place.
Engagement encompasses many approaches with diverse people in different settings – from schools and laboratories to museums and gardens. We are interested in funding projects and organisations that work with different audiences including youth, families, young carers, older adults or school groups.
We are particularly interested in funding work with under-served and under-represented audiences including people with disabilities and people facing social, economic and educational disadvantages.
Through the Fund we aim to support projects or programmes that:
Develop science communication skills of chemists - building capacity and opportunities for chemists and chemical scientists to engage with schools and public audiences
Engage with school students - inspiring and raising aspirations of student audiences to nurture a future generation passionate about the chemical sciences
Engage with public audiences - involving a wide range of people in relevant contemporary issues in the chemical sciences
Provide under-represented audiences, communities and places with inspiring chemistry engagement opportunities, delivered or coordinated by skilled people
Chemistry Week 2023 - applications open
This year Chemistry Week is 5 – 11 November, but we invite you to celebrate the chemical sciences throughout the whole month of November within the theme of "Chemistry making the world a better place".
Grants of up to £500 are available to support outreach and public engagement activity and applications are now open. For more information, please head to our Chemistry Week page.
Apply now for a Chemistry Week Grant
About the fund and how to apply
Eligibility
Applicants/applications to the outreach fund must:
be aged 18 and over
be a UK or Republic of Ireland (ROI) resident (with a UK or ROI address and bank account), or are applying on behalf of an organisation registered in the UK or ROI
not resubmit an unsuccessful Outreach Fund application unless invited to do so
be submitted in line with the specified deadlines for consideration in a particular funding round. If an application deadline is missed, it may still be submitted in the instance that the fund remains open to applications, but will not be reviewed by the assessment panel until after the next submission deadline
have a significant aspect which is related to the chemical sciences
How to apply
Please make sure you have read our application guidance before you apply.
View the application questions before applying online:

Download draft Small grant application form

Download draft Large grant application form
All applications must be submitted online using the buttons below:
Apply for a Small Grant (of up to £5,000)
Application deadlines
Deadlines for 2023
Monday 6 November 2023
*Outcomes will be notified within six weeks of the closing date. Please note that funded grant activity must not start before the outcome is announced and must be completed by 30 November 2024.
Our expectations of a grant holder
Successful applicants will initially be asked to sign an agreement regarding the grant and, once complete, will be asked to raise an invoice for 80% of the total grant. The final 20% of the grant will be awarded following a review of the submitted evaluation.
Evaluations must be submitted within two weeks of the completion of a project. The evaluations offer us an insight into the impact, the challenges faced and the legacy of projects which helps keep us informed of the effectiveness of varying science engagement strategies.
We are aware that projects may encounter unforeseen challenges, as exemplified by the COVID-19 pandemic, and in the off-chance that this does occur, we ask that you consult us regarding any changes to a project as laid out in the original application.
What we fund
We are currently prioritising funding for projects that have one or more of the following outcomes:
Audiences are engaged with issues around sustainability linked to chemical sciences
Under-served audiences are better connected with or represented by the chemical sciences
RSC members have opportunities to develop and/or use their engagement skills
Well-being is enhanced or supported through the activity of the project or partnership
Families connect with chemistry in fun, creative and participatory ways
Audiences are engaged with chemistry in and through local contexts
Hear about the impact this grant has had
Without this funding from the RSC, the project simply would not have been possible. Although it was rejected initially, your team saw potential in our application
"The opportunity to revise and resubmit our application with further details and clarifications in some areas was appreciated. Few grant applications offer such feedback and opportunity, so this in itself was hugely helpful."
Mhairi McCann, Founder & CEO, Youth STEM 2030
Interactive chemistry activities in youth centres for students aged seven to twelve
The Outreach Fund is a great opportunity to enrich students with science and to give students from different backgrounds the opportunity to engage with chemistry activities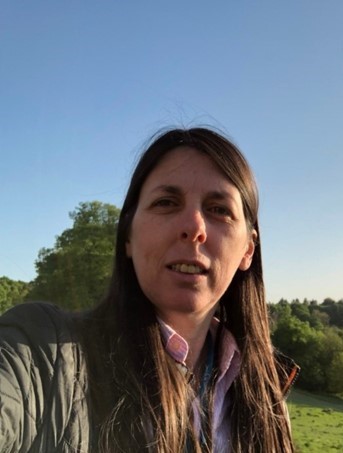 Dr. Sharon Williams from the School of Life Sciences at Coventry University and Secretary for the Birmingham and West Midlands Local Section shares with us her experience and the impact of receiving Outreach Fund grants.
Recognising the limited access to practical chemistry education in some of the schools in her local community, Sharon wanted to establish and drive a new engagement project promoting chemistry. The project focuses on organising interactive chemistry activities in youth centres, catering to students aged seven to twelve, as well as their families from the local community. Through this, her goal is to ensure that every child, irrespective of background, is afforded the chance to actively engage with the captivating world of science.
Read more
Sharon has greatly valued the support provided by our Outreach Fund and community. Specifically, her local section has been instrumental in offering support, ranging from assistance with promotional materials to connecting her with individuals in the local area who want to volunteer their time towards the activities.
This has provided early career chemists from nearby universities with opportunities to develop their science communication skills and give back to their local community. Recognising the benefits from these connections, Dr. Williams recommends fellow grant holders seek out their local community resources to support them in their projects.
Local sections have knowledge of who is in the area and who might be able to help with a project. Having this level of communication can really help a grant holder.
In addition to enhancing their university experience, the project has provided them with a unique opportunity to actively engage with and contribute to the local community in ways that are often inaccessible to most students. This experience has undoubtedly broadened their perspectives, making a positive and lasting impact on their personal and academic development.
Sharon says "Students can lack a sense of belonging while at university as they are placed into new environments. Outreach can help them feel a part of the community".
She feels that that the Outreach Fund grants she has been awarded have greatly contributed to her professional development as well. Running these events has helped her develop her confidence in areas such as organisation, leadership, and management. She also believes that the community knowledge she has gained is immensely beneficial in her role as a course director.
Showing that I can manage a project and practicing these skills has helped me develop.
Sharon understands that applying for grants can seem intimidating, but she encourages those considering applying to the Outreach Fund to take the leap. While the process may be challenging, it can lead to invaluable opportunities for funding and support. She offers some advice for those considering applying:
"If you are hesitant about applying, I would recommend starting small. Apply for a small grant and take your time in planning your event.
Start by running one or two activities, go through the procedure and gain confidence. Once you feel more confident, you can start to think about upscaling your events if you think it would suit your objectives.
I would also recommend involving your local section where possible. They will be able to offer help in the running of your project and can offer support should you need it."
View projects our Outreach Fund has helped
In the tables below you can see all the varied activities that we are currently supporting and have supported in the past in your area of the UK.
Recently Funded Projects
The Midlands
| | | | | | |
| --- | --- | --- | --- | --- | --- |
| Project title | Project summary | Grant awarded | Grant holder | Organisation | Location |
| Atelier Labs | Combining chemistry and art, Atelier Labs aims to enrich the lives if disadvantage students in Leicestershire and the West Midlands. Chemists will communicate chemistry concepts beyond verbal language, through the interests and 'languages' of the young people and artists as co-collaborators. Over 7 days of activities, the children will collaborate with chemists and artists to shape their research together, along with highlighting pathways into further chemistry study. | £9,985 | Bob Christer | Attenborough Arts Centre | Midlands |
| Pint of Science in Nottingham where science is accessible to all | PhD student at University of Nottingham to help run a festival that creates a space and platform where people of limited scientific knowledge can discuss ideas, ask questions and meet the scientific community. The activities combine the arts with the sciences and will involve scientific talks, exhibitions, performances and workshops. | £700 | Alexandra Kremmyda | University of Nottingham | Midlands |
| Dynamic dyes and disco lights | Post-doctoral researcher at the University of Birmingham to showcase how chemistry can be used as a key tool to tackle and monitor plastic pollution in the environment. The activities will be launched during British Science Week with 3 in-person sessions, followed by the dissemination of online resources and online, follow-up workshops. The project will be targeted at secondary school pupils. | £2,620 | Katie Reilly | University of Birmingham | Midlands |
Scotland
| | | | | | |
| --- | --- | --- | --- | --- | --- |
| Project title | Project summary | Grant awarded | Grant holder | Organisation | Location |
| School STEM Room | To purchase resources for an allocated STEM room which will support high-quality teaching and learning for topics that fall outside of the curriculum. The school will also create a provision of resources through interdisciplinary topic boxes and STEM-a-story boxes. | £2,396 | Kate Vickers | Chirnsyde Primary School | Scotland |
| Sustainable Plastic Challenge – Young Chemical Ambassadors | The University of Strathclyde to build a network of 'young chemical ambassadors' who will spread the message about sustainable chemistry in their Schools. The programme will engage S3 pupils from underrepresented backgrounds in STEM, taking part in a 4-day masterclass held at the University. Selected ambassadors will learn about chemical engineering, meet their mentors and gain practical lab skills. Ambassadors will present their experiences and research to their peers and classmates. | £3,856 | Sylvia Battcock | University of Strathclyde | Scotland |
South East
| | | | | | |
| --- | --- | --- | --- | --- | --- |
| Project title | Project summary | Grant awarded | Grant holder | Organisation | Location |
| Chemistry4Change | The CEO of Big Ideas to introduce young people to chemical scientists as role models and challenge young people to imagine how they could change the world using chemistry. This project aims to connect social action with chemistry to broaden the aspirations of KS2 students in Tyne and Wear. | £10,000 | Virginia Crompton | Big Ideas | South-East |
| Inspiring Home Educated Students in Chemistry | SATRO to deliver chemistry workshops to those who are home educated. The sessions will be held in a community-based location that is accessible to all. | £5,000 | Anne Edward | SATRO | South-East |
| Sensory Superstars | The Disability Union to expand their accessible, inclusive space where senses are used to learn through exploring and play. They will host an afterschool club in their local accessible garden centre which will welcome the families of disadvantaged pre-school children. | £3,654 | Natasha Lowman | The Disability Union | South-East |
2022 Projects
East of England
| | | | | | |
| --- | --- | --- | --- | --- | --- |
| Project title | Project summary | Grant awarded | Grant holder | Organisation | Location |
| Science At Shotley – SAS – Who Does Wins (Science Club) | Teacher at primary school to run a weekly after-school chemistry club to engage UKS2 pupils with the science of Chemistry. | £750 | Gary Purnell | Shotley Community Primary School | East |
| Spect-acular Spectrography | STEMPOINT East to loan kits that consist of 1-5 iPhos spectrometers, software, sources and instructions to schools/STEM clubs in the East of England, along with the home educator community. | £3,000 | Helen Spencer | STEMPOINT East | East |
| Country Trust Soil Health campaign | The Country Trust wants connect children with the land that sustains them through connecting 4 schools with a soil expert farmer, a soil scientist. The campaign will also allow the students to learn about soil chemistry through fun, hands-on activities. | £10,000 | Jill Attenborough | The Country Trust | East |
| Chemical Shift – Bringing the Chemical Sciences to underserved audiences in the East of England | This project aims to take Cambridge Science Centre into the centre of underserved communities in the East of England in order to create accessible, hands-on science experiences which will provide an enriching experience for the audience. | £10,000 | Rebecca Porter | Cambridge Science Centre | East |
Ireland
Ireland
| | | | | | |
| --- | --- | --- | --- | --- | --- |
| Project title | Project summary | Grant awarded | Grant holder | Organisation | Location |
| South West College- Sustainability Gardens and Workshops | South West College to run sustainability workshops using garden resources to provide a practical learning environment for participants from all backgrounds. | £10,000 | Supriya Foster | South West College | Ireland |
| Beauty and the Chemistry Beasts | Midlands science to run an open public event as part of the Midlands Science Festival that explores how Chemical sciences are involved in personal care products and cosmetics. This event is targeted towards disadvantaged schools and aims to raise awareness of sustainability issues surrounding cosmetics. | £5,000 | Jackie Gorman | Midlands Science | Ireland |
| Chemistry at Work 2022 | Lecturer from Queen's University Belfast to run a Chemistry at Work event to take place over 2 days. This event aims to encourage women into careers within Chemistry through showcasing differing areas of employment within the science. | £4,000 | Dr Kevin Morgan | Queen's University Belfast | Ireland |
The Midlands
| | | | | | |
| --- | --- | --- | --- | --- | --- |
| Project title | Project summary | Grant awarded | Grant holder | Organisation | Location |
| SLoWCat; (Securing a) Sustainable Future with a Low-Dimensional Catalysts | Professor at Loughborough University to train students in the delivery of outreach events focused on the use of catalysts to reduce energy requirements of fuel and fine chemical production from waste. Design of outreach exhibits will take place in collaboration with partner schools and their families. | £7,546 | Professor Sandie Dann | Loughborough University | Midlands |
| Atelier Labs | SENsory atelier will combine Chemistry with art within school and gallery settings, showcasing chemistry experiments to disadvantaged children to promote enjoyment of the sciences. | £4,920 | Bob Christer | Attenborough Arts Centre, University of Leicester | Midlands |
| In Your Element | Flatpack Projects to present their 16th Flatpack Festival. Taking place in Birmingham, the festival aims to encourage disadvantaged children to pursue chemistry by engaging audiences in Chemical sciences through performances by a combination of artists and scientists. | £2,000 | Sam Groves | Flatpack Projects | Midlands |
| Chemistry for all | Assistant professor to increase public interest in Chemistry by running hands-on activities within youth centres for Coventry and Birmingham communities. The activities aim to connect with students aged 7-12 and their families. | £3,100 | Sharon Williams | Coventry University | Midlands |
| CoCoBioMater Bag | Outreach officer to run a project that introduces students to self-led work and good scientific practice in domestic and school settings. Young people will make their own 'bioplastics' out of kitchen waste. | £4,985 | Dr Christopher Hamlett | Friends of Cotteridge Park | Midlands |
| Parent outreach workshops | Science lead at local primary school to run science family engagement evenings for years R – 6 to increase family engagement in the child's science experiences. | £3,500 | Clare Barry | Whittington CE Primary School | Midlands |
| Science Club | Teacher at a primary school to run Chemistry themed sessions at the school science club to raise pupils' aspirations in the sciences. | £90 | Andrew Blair | St Andrew's Church of England Primary School | Midlands |
| Chemistry and Sustainability for All! | Lab Rascals to visit 3 primary schools in the most underprivileged areas of Grimsby on 3 separate occasions. The workshops will encourage the children and their families to explore careers in the local renewables sector, ideas surrounding CO2 and the environment, along with investigating insulation materials. | £10,000 | Katie Norman | Lab Rascals | Midlands |
| Metal Heads | PhD students, post-docs and lecturers at the University of Leicester to create a pop-up stand that introduces the public to the role that metals play in our daily lives. The display will be used at several public events such as university open days and science festivals. | £5,000 | Dr Guillaume Zante | University of Leicester | Midlands |
| BLAST Chemistry and Art Lab | BLAST FEST to enable 4 of their Fellows (underprivileged artists and scientists) to explore the Chemical aspects of their work by bringing them together with Chemical scientists through a series of workshops. BLAST FEST also wishes to develop 2 of the Fellows' subjects and create a piece of art that can be shared during Black History Month. | £10,000 | Anita Shervington | BLAST Fest Ltd | Midlands |
| Chemistry of Chocolate | The RSC Food Group to engage underprivileged students, from hundreds of different schools, in a fun and informative one-hour session on the complex chemistry of chocolate. The session aims to get students interested in chemistry through educating the pupils on food chemistry. | £2,500 | Robert Cordina | RSC Food Group | Midlands |
| ChemBAM at Turves Green Boys' School | The outreach officer at the University of Birmingham aims to inspire 3 middle-set year 9 classes from a secondary school in Birmingham by providing them with monthly chemistry activities. There will be 6 monthly 1-hour sessions for each class involved. | £897 | Rachel Chataway-Green | University of Birmingham | Midlands |
| Become a chemist for a day | A PhD student to deliver a one-day drop-in workshop to members of the public in underserved communities of Reading Borough. | £2335 | Symiah Barnett | Loughborough University | Midlands |
North East
| | | | | | |
| --- | --- | --- | --- | --- | --- |
| Project title | Project summary | Grant awarded | Grant holder | Organisation | Location |
| Improving vocational routes into STEM jobs STEM through primary science | Teacher to run a STEM event for children aged 9-11 years old. The event will support vocational routes into STEM jobs, inspiring school audiences in underprivileged areas of Hull. | £6,965 | Liam Johnson | Holderness Teacher Research Group | North-East |
| Animate Materials | Producer to create a theatrical production to educate 5–10-year-olds in underprivileged areas of the Northeast about the moral and ethical considerations raised by the development of animate materials. | £9,955 | Katy Vanden | Cap-a-Pie | North-East |
| Careers in Chemistry Inspiration | The national careers week CIC will supply downloadable and free chemistry-linked resources to teaching staff to allow them to explore concepts behind careers in Chemistry, therefore igniting interest from pupils of all ages. | £10,000 | Stephen Logan | National Careers Week CIC | North-East |
| Empowering Gypsy, Traveller, and Roma Communities to Understand and Monitor Air Quality | Dr Katherine Manfred from the University of York to distribute PM2.5 sensors to Gypsy, Traveller and Roma (GTR) communities to allow them to monitor air quality at sites and to educate GTR communities on sources of air pollution. | £4,200 | Dr Katherine Manfred | University of York | North-East |
| Chemistry Club | STEM coordinator at secondary school to run a Chemistry club that engages the interests of Year 7-9 students with the field of Chemistry. | £500 | Sarah Ford | King James 1 Academy | North-East |
| Tiny Sparks- Under 5's program | Development officer of charity to run weekly play sessions for children aged 3-5 years-old in which they investigate topics and themes linked to the Discovery Museum collection, aiming to build aspirations of underprivileged children from Tyne and Wear. | £10,000 | Anna Snell | Tyne and Wear Archives and Museum Development Trust | North-East |
North West
| | | | | | |
| --- | --- | --- | --- | --- | --- |
| Project title | Project summary | Grant awarded | Grant holder | Organisation | Location |
| Creating a Sustainable Life on Earth through Chemical Sciences (CASLOE-CS) | The head of research and programme development to deliver workshops and webinar programmes within secondary schools in underprivileged areas of the Northwest. | £9,900 | Mark Waters | 4wardFutures | North-West |
| Positive Power: Chemistry | Wirral Unplugged CIC to run two, 2-hour community family events and make 150 Chemistry take-home play boxes to reach disadvantaged families in Birkenhead and encourage the uptake of chemistry careers within these communities. | £5,000 | Dr Diana Powell | Wirral Unplugged CIC | North-West |
| Battery Power | Chief executive of Woodcraft Folk to support underprivileged children and young adults in the exploration of practical applications of chemistry including solar energy, batteries and energy storage. Workshops will be run, allowing young people to build solar arrays and battery units. | £4,758 | Deborah McCahon | Woodcraft Folk | North-West |
| Chemistry at Work | An education Manager to run a 4-day science event that aims to inspire and inspire students from disadvantaged backgrounds about the myriad of careers available within the chemical science sector by bringing pupils together with practising chemists. | £6,000 | Lucinda Lewis | Catalyst Science Discovery Centre and Museum | North-West |
| Chemistry with Cabbage for Schools in areas of Deprivation | The Director of Chemistry with Cabbage to run full-day chemistry workshops in schools in Salford, Liverpool, Wythenshawe and Stoke-on-Trent. Hands-on activities will engage students with real life chemistry and aims to show students that chemistry can offer a fun, rewarding career. | £5,000 | Lorelly Wilson | Chemistry with Cabbage | North-West |
| Rochdale Science Extravaganza (Climate Change & Sustainability) | Rochdale Science Initiative to develop a climate change and sustainability community engagement programme for disadvantaged families living in Rochdale borough. The project will consist of an inclusive one-day science festival and exclusive chemistry-based face-to-face workshops. | £5,000 | Mohammed Rahman | Rochdale Science Initiative C.I.C | North-West |
Scotland
| | | | | | |
| --- | --- | --- | --- | --- | --- |
| Project title | Project summary | Grant awarded | Grant holder | Organisation | Location |
| Workshop in a Box | PhD student to run 2 themed workshops ('Murder in the Lab?' and 'Historical Hoax') aimed at children aged from 11 to 18 years old from disadvantaged or rural areas within Scotland. | £9,893 | Katie Grant | University of Edinburgh | Scotland |
| Rannsachadh Àrainn Eucoir: Am Puffin Bochd (English: Crime Science Investigation: The Poor Puffin) | University of Strathclyde to provide STEM learning activities in Gaelic for those living within remote communities. | £10,000 | Dr Kirsty Ross | University of Strathclyde | Scotland |
| Pharmacy Elements – the chemistry of pharmacy and the pharmaceutical sciences | Lecturer at Strathclyde Institute for Pharmacy and Biomedical Sciences to promote Chemistry in pharmacy and allied pharmaceutical science along with careers that are available in pharmaceutical sciences. This will be achieved through a pilot study that will produce resources that will be targeted at secondary schools in Scotland. | £4,820 | Dr Geoff Coxon | Strathclyde Institute for Pharmacy and Biomedical Sciences | Scotland |
| Family Science Club | West Lothian Council to run after-school Chemical science clubs at schools with a high number of disadvantaged students to support primary children and their parents or carers to see Chemical science as a career pathway. | £1,500 | Nicola Connor | West Lothian Council | Scotland |
| Lass O'Pairts | A theatre company to deliver a performance exhibition in the Highlands consisting of three scheduled performances about pioneering female scientists. The project aims to improve science capital and provide diverse, relevant role models to underrepresented groups in chemistry. | £10,000 | Angie Dight | Mischief La-Bas | Scotland |
| Molecular Gastronomy | Turnbull High School to run a lunchtime club for disadvantaged S2 and S3 pupils that will focus on career opportunities in food science, along with further study options such as Modern Apprenticeships and college courses. Senior leaders will lead activities and develop science communication skills that will support their transition to further education/employment. | £1,120 | Helen Scally | Turnbull High School | Scotland |
| 'Let's experiment': chemistry engagement activities for disadvantaged schools and community groups | The Edinburgh Science Foundation to transform City Art Centre into a science playground for 3 days. Local primary schools in the most deprived areas of Edinburgh will be invited to attend the Festival with their families to try hands-on activities which will engage the audience with chemistry. | £10,000 | Dovile Jancionyte | Edinburgh Science Foundation | Scotland |
South East
| | | | | | |
| --- | --- | --- | --- | --- | --- |
| Project title | Project summary | Grant awarded | Grant holder | Organisation | Location |
| The Food Clinic Podcast and Events Series | Producer and filmmaker to produce a podcast and event series targeted at disadvantaged young adults to raise awareness for the role that nutrition and diet play in reducing disease risk. | £5,000 | Dr Yemisi Bokinni | Remedy Studios Limited | South East |
| Routes Into Chemistry | The EDT to deliver chemistry-themed experience days in schools to promote Routes into Stem (RIS) and to increase the uptake of chemistry in higher education from girls and young women. | £9,954 | Tess Gallacher | The Engineering Development Trust | South-East |
| Celebrating the work of Sir Harry Kroto | A senior lecturer at the University of Sussex to run a one-off event celebrating the work of Harry Kroto to demonstrate the relevance of fundamental chemistry. | £2,370 | Dr Shane Lo Fan Hin | University of Sussex | South-East |
| Carbon literacy, chemistry and the climate emergency | The chief executive of Woodcraft Folk to adopt a peer education model to train young adults to teach disadvantaged younger generations about the role of Chemistry in finding a solution to the climate emergency. | £4,985 | Deborah McCahon | Woodcraft Folk | South-East |
| The Magic of Molecular Chirality | PhD student at ICL to conduct hands-on demonstrations that explore Chirality at schools across the UK and at the Great Exhibition Road Festival. | £3,000 | Louis Minion | Imperial College London | South-East |
| Country Trust soil and health campaign | The Country Trust to connect disadvantaged children to the land that sustains us through food, in particular soil and the chemical reactions that take place within it. Activities will be sensory-based, curriculum-linked and contribute to a citizen science project. | £10,000 | Jill Attenborough | The Country Trust | South-East |
| STEM club – aspirational activities | The STEM organiser of Hove Park School to invest in scientific equipment that can be used within the STEM club to improve engagement and help underrepresented students engage with Chemical Sciences in a capacity not achievable through the current school curriculum. | £873 | Charlotte Lacny | Hove Park School | South-East |
| SouthWestFest: A Breath of Fresh Air – Performance and Workshop Project | South Westminster community festival to bring Golden Toad Theatre Company's educational family musical 'Errol's Garden', along with planting workshops, to SouthWestFest's festival day. This aims to open conversations with local families from disadvantaged backgrounds around the subject of sustainability and chemistry in the natural world. | £3,513 | Dodie Finamore | South Westminster Community Festival | South-East |
| Acid Box: The chemistry of psychedelic research | The creative director of Wowbagger Productions to create a comic with the participation of 20+ marginalised young artists and scientists that explores the use of drugs with hopes to widen access to the Chemical sciences for disadvantaged young adults and exemplify how artistic pursuits can be part of the solution to global problems. | £10,000 | Sara Kenney | Wowbagger Productions | South-East |
| Oval Learning Science Partnership | Oval learning to nurture a network of science leads from 12 diverse and deprived schools who will share resources and co-create activities in relation to contemporary issues in the chemical sciences. These activities will reach 3,000 students. | £10,000 | Sue Armitage | Oval Learning | South-East |
| Inside and Out: Connecting young people to Chemistry research | Senior lecturer at the University of Kent to connect young adults from disadvantaged backgrounds in Kent to Chemistry research by creating social media content on TikTok and Instagram, by designing and running workshops for schools and by bringing marginalised students into a Chemistry research lab. | £10,000 | Dr Jennifer Leigh | University of Kent | South-East |
| Curious ChemiStories | NCFE to build the science capital of parents, teachers and professionals working with disadvantaged families so that they can confidently use Chemistry concepts and language in storytelling activities with children. This will be achieved through the delivery of a workshop to 50 professionals, the production of a downloadable resource pack for organisations and through the curation of two events which combine storytelling and Chemistry for families and schools during Family Learning Festival. | £8,820 | John Beattie | Campaign for Learning (a division and trading name of NCFE) | South-East |
| Chemistry4Change | Big Ideas to run a place-based programme with primary school in underprivileged areas across the Tees Valley. The programme will connect children to chemists working on sustainability agenda and challenge these children to then build their own ideas of using Chemistry to change the world around them. | £10,000 | Dr Virginia Crompton | Big Ideas | South-East |
| Open Arms – Wellbeing through science | Discovery Planet C.I.C to deliver 4 hands-on Chemistry workshops to 10 unaccompanied young refugees/asylum seekers, allowing them to engage with Chemistry to enhance their wellbeing, along with leading to development of personal skills. | £2,580 | Xanthe Pitt | Discovery Planet C.I.C | South-East |
| Quest fore | The social impact coordinator of a secondary school on the south coast to develop the aspiration of disadvantage pupils through interactive practical activities, role model programmes, guest speakers and engagement with chemists. | £9,970 | Jan Lefley | Park Community School | South-East |
| Dream Big for STEM: Chemistry Edition | A fundraising manager to provide an opportunity for underprivileged Key Stage 1 pupil to interact with real-life scientists, inspiring them with the range of roles in STEM and the literacy skills they use day-to-day. | £9,984 | Laura Leonard | National Literacy Trust | South-East |
| Further Greener Fragrances | The Institute for Research in Schools to engage young people from disadvantaged backgrounds with practical chemistry research. With the guidance of scientists, the project aims to teach young people how developments in chemistry can lead to improvements in their everyday lives. | £10,000 | Neil Garrido | The Institute for Research in Schools | South-East |
| KS5 STEM Tutoring in Westminster 2022-23 | Tutorfair Foundation to deliver 300 hours of one-to-one A-Level tutoring to 30 disadvantaged students in London. | £2,300 | Joss Serraillier | Tutorfair Foundation | South-East |
| Soap meets Art of Marbling | PhD student at ICL to deliver a series of workshops in schools and public libraries that explore the chemistry behind 'paper marbling'. The workshops aim to increase the science capital of underrepresented groups in STEM. | £9,623 | Liva Donina | Imperial College London | South-East |
| The Creative Chemistry Tent | The educational outreach officer at the University of Oxford to nurture an interest in the chemical sciences by running activities that involve the creation of droplet artworks using common plant-based indicators. The project is targeted at underprivileged communities in Oxfordshire. | £6,390 | Saskia O'Sullivan | University of Oxford | South-East |
| THE MOBILE LAB | A senior chemistry technician at Winchester College to set up a chemistry club for local primary schools in the Winchester area. Children that attend would be able to use equipment which will help them prepare for science lessons at secondary school. | £1,162 | Jodie Parsons | Winchester College | South-East |
South West
| | | | | | |
| --- | --- | --- | --- | --- | --- |
| Project title | Project summary | Grant awarded | Grant holder | Organisation | Location |
| Future Green Jobs | The council to run interactive workshops within secondary schools in rural and disadvantaged regions of Cornwall to promote green jobs within Chemistry to 11–14-year-olds. | £10,000 | Janine Bisson | Cornwall Council | South-West |
| The Explorers Family Festival | The explorers programme at the Natural History Museum (NHM) to run a series of 'family festivals' which aim to encourage families from disadvantaged backgrounds to visit the NHM and use this platform to inform them about careers in the environmental sector. | £5,000 | Nuzhat Tabassum | The Explorers Programme at the Natural History Museum | South-West |
| Somerscience Festival | The Somerscience Trust to run a community-led family festival in rural South Somerset. The event will be an exciting mix of interactive science shows, workshops, performances and demonstrations. | £5,000 | Teresa Bower | The Somerscience Trust | South-West |
| CARGO - Henrietta | The University of Bristol to develop and an online lesson in their mixed-media approach to education called the CARGO Classroom. The lesson will focus on Henrietta Lacks and HeLa cells and as the CARGO classroom is free, all members of the public are welcome to use it. | £5,000 | Caroline McKinnon | University of Bristol | South-West |
| Empowering young people to lead on the future of Green Chemistry in their communities in Bristol | The head of science at the Orchard School Bristol to enrich the existing school curriculum and exposed disadvantaged students to science-related careers. Children from KS2-4 will use air pollution detectors to collect data, create their own biodiesels, attend an immersive day at the University of Bristol and collaborate with other students in the Trust in Learning Academies to evaluate the sustainability of their school practices. | £3,852 | Janet Criddle | Orchard School Bristol | South-West |
Wales
| | | | | | |
| --- | --- | --- | --- | --- | --- |
| Project title | Project summary | Grant awarded | Grant holder | Organisation | Location |
| Chemistry: The Small World Around Us | Swansea University students work with neighbouring schools in disadvantaged areas, running hour-long sessions consisting of hands-on chemistry experiments. This aims to develop the science communication skills of aspiring chemists while engaging with children in a fun and appealing way. | £1,595 | Tia Ansell | Swansea University | Wales |
| Chemistry at Work | See science in collaboration with the Chemistry department at Swansea University to run 4 one-day events, which include workshops, to at least 8 secondary schools from underprivileged areas in South Wales. The events will focus on highlighting relevant contemporary issues within Chemical sciences and how Chemistry is used within the workplace. | £4,800 | Cerian Angharad | See Science | Wales |
| Discover your Chemical Potential | Chwarae Teg to run a series of events that will introduce young women to female role models and experts in STEM, with the overarching aim to provide girls with an insight into a variety of industries where Chemistry is an integral discipline. | £9,968 | Hayley Dunne | Chwarae Teg | Wales |
| Tri Chemistry | Wild Elements to run a 3-session outdoor chemistry programme that will bring chemistry to years 5 and 6 in 9 primary schools in deprived and/or rural areas in Anglesey, Conwy and Gwynedd. Wild Elements wants to show young people that a career in chemistry is available to all. | £9476 | Claudia Howard | Wild Elements | Wales |
| Chemistry Clubs | The manager of Reaching Wider Partnership to develop 'chemistry capital' in year 9 pupils from disadvantaged backgrounds by providing opportunities for participation in out-of-school science learning along with exposure to role models in science-related roles. | £4,992 | Alice Davies | Reaching Wider Partnership – Swansea University | Wales |
| Chemistry at the Lab | Techniquest to offer free visits for 750 pupils to their recently renovated lab. It aims to familiarise disadvantaged students with the laboratory environment, equipment and encourage further STEM engagement. | £5,000 | Andrea Meyrick | Techniquest | Wales |
| Creative Chemistry | Xplore! to develop a new chemistry show based around everyday chemicals and with a strong focus on sustainability that is suitable for family audiences. The show will be taken to 4 venues in disadvantaged areas of North Wales. | £2,815 | Clair Griffiths | Xplore! | Wales |
Past Projects
East of England
| | | | | |
| --- | --- | --- | --- | --- |
| Project title | Project summary | Grant awarded | Grant holder | Organisation |
| Top Class in Science | Public Engagement Professional delivering science competition for students in schools in Norfolk. Whole classes in years 6 and 9 to compete in an online science quiz. | £500 | James Piercy | CAST Education Ltd |
| Terrific Test Tubes | CEO of Kinetic Science Foundation to run chemistry workshops for primary school-aged children in libraries within disadvantaged areas. | £5,000 | Deborah Ball | Kinetic Science Foundation |
| Science and STEM Club - Save the world | Secondary Science Teacher and Head of Year at Kents Hill Park School in Milton Keynes to launch and run a science club. | £520 | Jamie Risebrow | Kents Hill Park School |
| Ocean Chemistry at IF Oxford Science + Ideas Festival 2021 | Director of community interest company to develop content that demonstrates the importance of chemistry and our ocean, engaging with members of the public at the IF Oxford Science and Ideas Festival. | £5,000 | Russell Arnott | Incredible Oceans (Siren Calling) CIC |
| Hands-on chemistry for children with Special Educational Needs | Primary Science Specialist to develop and deliver targeted practical, hands-on chemistry activities to students at a Special Educational Needs School in Cambridgeshire | £2,500 | Jo Montgomery | Dr Jo Science Solutions |
| Spec - tacular spectrography | Regional Coordinator to build five i-Phos spectrometer kits for STEM ambassadors to take to schools and STEM clubs around the East of England and five simpler kits for home educators in the region to borrow. | £5,000 | Helen Spencer | STEM Point East |
| Embracing Chemistry at the UEA Green Film Festival | Associate Professor in Chemistry to coordinate sustainability-themed activities and events as part of the Green Film Festival at UEA. | £9,570 | Andrew Mayes | University of East Anglia |
| Expanding and disseminating innovative, sustainability-themed educational resources | Co-director of educational outreach charity to engage students in disadvantaged areas, providing them with sustainability-themed educational resources. | £10,000 | Elizabeth Tennyson | Sustain/Ed |
Ireland
| | | | | |
| --- | --- | --- | --- | --- |
| Project title | Project summary | Grant awarded | Grant holder | Organisation |
| Northern Science Festival with Prof Tom Welton | Northern Ireland Local Section with Professor Tom Welton delivering two talks (one to the general public and one to students) as part of the Northern Ireland Science Festival. First aspirational talk aimed at Higher Level Apprentices studying chemistry and a second talk organised with "Keep Northern Ireland Beautiful" themed around Sustainability. | £1,100.00 | Dermot Hanna | RSC Northern Ireland Local Section |
| Chemistry @ Work 2020 | Lecturer at Queen's University Belfast to deliver their flagship event "Chemistry at Work" showcasing the applications of chemistry in the workplace to secondary and grammar school students in years 10 - 12. | £2,000.00 | Kevin Morgan | Queen's University Belfast |
| Chemistry at the Castle: an exploration into low carbon energy solutions | Staff at Johnstown Castle to develop and deliver a hands-on primary science engagement programme to support young people's understanding of chemistry. | £10,000.00 | Michelle Maher | Johnstown Castle, Estate and Gardens |
| Shopfront Science | Scientists and performers to deliver chemistry themed acts for families in a socially distanced space such as abandoned shop fronts. Taking this activity to town and communities in the West of Ireland who have suffered economic downturn. | £4,350.00 | Dea Birkett | Circus 250 |
| Periodic Table of People Podcast | PhD student to create a podcast series to demonstrate career opportunities within the chemical sciences to school students. | £2,203.00 | Niamh O'Mahoney | University College Cork |
| Project Title: Student Teachers Supporting Science in Primary Schools. | Senior Lectutuer in Science Education to engage pre-service primary education specialists in Northern Ireland with hands-on science activities and pedagogical support enhancing their future science practice and content delivery to primary students. | £5,000.00 | John McCullagh | Stranmillis University College Belfast |
| Chemsplorers - bringing Chemistry to Primary Schools | RSC Local Section Committee members to provide 20 primary schools in Northern Ireland with a unique chemistry engagement video demonstrating practical chemistry experiments. | £2,480.00 | Dermot Hanna | RSC Northern Ireland Local Section |
| Towards Greener Fragrances | Regional Science Education Lead to provide students in disadvantaged areas of Northern Ireland with the opportunity to be involved in original academic research themed around ionic liquids and applications in fragrance chemistry. | £9,900.00 | Neil Garrido | The Institute for Research in Schools |
| Sugar and Spice and Everything Science - the Science of Chocolate | CEO of STEM not-for-profit to develop activities themed around the science of chocolate for National Science Week in Ireland targeted at students in disadvantaged areas. | £4,500 | Jackie Gorman | Midlands Science |
| ChemisTRY – Schools Engagement | Lecturer to provide novel opportunities for students to explore chemistry with engaging activities for primary and secondary along with careers activities for the secondary-aged participants. | £9,993 | Gemma Kinsella | Technological University Dublin |
The Midlands
| | | | | |
| --- | --- | --- | --- | --- |
| Project title | Project summary | Grant awarded | Grant holder | Organisation |
| DNA: the building blocks of life | Student at the University of Birmingham to design and deliver an interactive building block-style game for primary at secondary audiences demonstrating DNA and its structure and introducing the idea of genetic disease and research surrounding this. | £2,000 | Charlotte Farrow | University of Birmingham |
| Creative Reactions - Where Art meets Science | PhD Student at the University of Nottingham to bring together scientists to discuss their research with local artists enabling them to create a piece of art to represent and demonstrate this. They will then showcase this work in an exhibition for members of the public to engage with. | £800 | Franziska Wohlgemuth | Pint of Science, UK |
| Chemistry @ Work 2020 | Programme Developer at the Black Country Living Museum to engage young people attending school or college within the West Midlands in chemistry by giving them an insight into the careers they could pursue. | £2,000 | Thomas Dipple | Black Country Living Museum |
| Stratford School Sustainability Programme | Founder of Graduate Planet CIC to deliver an engaging education programme in environmental sustainability with 9 Stratford-upon-Avon schools and 8 local charities. Each school will be able to take up to 420 children on exciting day trips that are designed to inspire, educate and nurture the children's understanding of environmental sustainability solutions. | £10,000 | Kate Evans | Graduate Planet CIC |
| ChemBOX Tamworth | Senior Lecturer at the University of Birmingham to provide boxes of chemistry equipment to two disadvantaged Staffordshire primary schools demonstrating how "real-world" chemistry activities can be effective at inspiring young children in chemistry as a subject. | £6,014 | Zoe Schnepp | University of Birmingham |
| A Female Chemist & Researcher in Residence – a Primary School Intervention | Schools Outreach Fellow to facilitate 60 year 6 female students from schools in disadvantaged areas to work with a female chemistry postgraduate student on chemistry experimental investigations to raise educational aspirations and positively influence their knowledge of chemistry. | £860 | Nick Barker | University of Warwick |
| Chemistry for the Community @ Lady Hawkins' School | Science Team at Lady Hawkins' School in Herefordshire to hold sessions open to KS3 students via after school clubs and the local community via community events. Students that attend the after school club will become chemistry demonstrators for the community days offering them the opportunity to share what they have learnt with their friends and families. | £1,350 | Stephen Layton | Lady Hawkins' School |
| LCFC Forensic Science "Escape Room In A Box" | STEM and Outdoor Learning Coordinator to educate and inspire the next generation of forensic scientists by introducing young people to real crime-solving chemistry techniques through "escape room" style activities. | £5,000 | Alex Evans | Leicester City in the Community |
| PeptLight BOX | Senior Research Fellow to engage primary school students in year 5 and 6 with the chemistry of light and its links to proteins and DNA. | £1,350 | Valentina Borghesani | University of Birmingham |
| Raising student aspirations in Science | Head of Science to bring together school alumni who have gone on to use science in their careers, inviting them to contribute to a display showcasing their careers for the benefit of the schools cohort of 1100 students. | £1,500 | Catherine Smith | Hinckley Academy and John Cleveland Sixth Form Centre |
| Women In Chemistry | STEM Response Team at the University of Wolverhampton to bring science to communities across the West Midlands via fun and educational theatre performances highlighting scientific breakthroughs and achievements of women in chemistry. This project aims to provide free and accessible learning experiences to students within one of the countries most disadvantaged areas. | £9,763 | Martin Khechara | University of Wolverhampton |
| Chemistry for all interactive online sessions | For members of the local section to provide online events to introduce children aged 7 - 12 and their families to chemistry ideas through a variety of online hands-on activities. | £6,760 | Sharon Williams | RSC Birmingham and West Midlands Local Section |
| Chemistry CSI: Forensic Chemistry in Crime Investigation | Senior Laboratory Technician at De Montfort University to introduce and demonstrate to KS4 students how chemistry interacts with their daily lives by giving them virtual tours of crime scenes using interactive videos. | £4,162 | Rachel Armitage | De Montfort University |
| The CheMUDstry Investigation | Environmental Geochemist to turn the fun activity of making mud pies into an engaging science experiment for KS2 students in the Stoke-on-Trent area. | £9,119 | Joanna Wragg | British Geological Survey |
| SPLASH: Sustainable Practicals and Learning Activities for Schools and Homes. | Senior Lecturer to develop a booklet aimed at engaging 12 - 14 year olds in the topic of water including its importance, purification and power through a series of experiments and activities. | £10,000 | Pooja Goddard | Loughborough University |
| Science of Recycling- Paper Making | PhD students to run interactive activities for Years 5 and 6 students to test the strength of recycled paper in addition to making their own. | £680 | Emily Hayward | University of Birmingham |
| CoCoMicro Box | Outreach Officer to engage primary and secondary school students from disadvantaged areas with the provision of chemistry boxes containing simple experiments for them to do with their families. | £4,969 | Chris Hamlett | Brum Sci Comm |
| Chemists Light the Way: how undergraduates can excite and inspire children with photochemistry | Undergraduate student to develop a classroom based activity for university students to deliver to Years 5 and 6 students about the chemistry of light and its applications in everyday life aiming to reach students from disadvantaged areas around Nottingham. | £1,823 | Thomas Ball | University of Nottingham |
| Winter Chemistry | Undergraduate student to run winter chemistry themed activities in local school. | £2672 | Rachel Chataway-Green | Birmingham University |
| Pupil Referral Unit Science (including Chemistry) Curriculum Development | Teacher at a school for students with SEMH needs to source mobile laboratory equipment to support science learning. | £6890 | Jon Seymour | Chaselea Alternative Provision Academy |
| Wastewater Recycling in Space | Lecturer to facilitate a chemistry workshop day for students from a school in a disadvantaged area providing inspiring opportunities and experiences. | £6176 | Yulia Zakharova | University of Wolverhampton |
| LCFC Forensic Science Escape Room In A Box | STEM and Outdoor Learning Coordinator to further develop activity from previous grant providing forensic science themed activities to a wider age range of children from disadvantaged areas as well as adapting the resources to benefit those from SEND backgrounds. | £5000 | Alex Evans | Leicester City in the Community |
| Raising student aspirations in Science - Phase 2 | Head of Science to facilitate phase two of the previous grant, developing an alumni network of students that have gone on to careers that use science as role models to raise the aspirations of students in a disadvantaged area. | £1500 | Catherine Smith | Hinckley Academy and John Cleveland Sixth Form Centre |
| Women in Chemistry 2 – Women in Chemistry can save the world! | STEM Response Team to further the delivery and reach of previous activity bringing science to communities across the West Midlands via fun and educational theatre performances highlighting scientific breakthroughs and achievements of women in chemistry. This project aims to provide free and accessible learning experiences to students within disadvantaged areas. | £9862 | Martin Khechara | University of Wolverhampton STEM Response Team |
| Chemistry Homework Club | Widening Participation Coordinator to facilitate intervention and engagement activities to A-level chemistry students from disadvantaged areas. | £5000 | Amanda Bishop | University of Warwick |
North East
| | | | | |
| --- | --- | --- | --- | --- |
| Project title | Project summary | Grant awarded | Grant holder | Organisation |
| Poisons in the Garden | Researchers at Northumbria University to host an extended weekend programme at Alnwick garden with a pop up laboratory in the Poison Garden outlining the history and chemistry of specific plant drugs and providing hands-on chemistry experience demonstrating concepts such as chromatography. | £10,000 | John Dean | Northumbria University and Alnwick Gardens |
| Chemistry STEM Challenges | STEM Engagement Manager at Success4All in Newcastle to run chemistry themed project based learning experiences for KS2 primary classes developing teamwork and communication skills and providing participants with the opportunity to engage with people currently working in STEM careers. | £5,840 | Kirsty Hayward | Success4All CIO |
| Chemistry and the atmosphere. Why should I make any changes? | Assistant Headteacher and Science Teachers supported a group of students in creating an educational video about climate change. Ethos College is a school providing longer-term full-time education to KS4 students (aged 14 to 16) with wide-ranging Social, Emotional and Mental Health (SEMH) needs. | £650 | Emma Gannon | Ethos College |
| 'Be Moor Eco' Public Engagement Event in Science Week 2020 | Committee members to set up three water chemistry based experiments around the theme of pollution and the environment as part of Science Week in Sheffield. | £2,000 | Jackie Morton | Sheffield and District Local Section Committee |
| Club POP Chemistry | Fundraising team to engage with young people within Doncaster, including members of the LGBTQ+ community and young carers, via a series of chemistry based workshops aimed at increasing life skills. | £500 | Nicola Brown | Doncaster Alcohol Services |
| Chemistry of Healthy Food | Director of non-profit organisation to deliver a set of hands on chemistry experiment workshops for disadvantaged children aged 6-11 living in Hull. | £10,000 | Seyed Mani-Sajedin | Toranj Tuition |
| The role of Microbes in every day life: the Good, the Bad, and the Ugly | Senior Lecturer at Newcastle University to develop videos and use LEGO to showcase to school students how we can all make a difference in combatting antimicrobial resistance. | £2,000 | Marloes Peeters | Newcastle University |
| Chemistry of Healthy Food | Founder of Community Arts Hub to develop a learning resource that will build Science Capital in children and their families, highlighting female and Black and minority ethnic scientists, their works and the challenges they face through a storytelling and theatre medium. | £5,000 | Louise Hodgson | Liberty Arts Yorkshire |
| Engaging young people in Science and Technology | Managing Director to produce an interactive activity to encourage primary aged children from under-privileged backgrounds in County Durham to consider how the chemical sciences are relevant to the five senses. | £5,000 | Aaron Bourne | STEAM Ahead CIC |
| Green Chemistry Comics for School Children | Senior Research Fellow to produce a comic strip introducing concepts such as sustainability and the circular economy aimed at primary school aged children. | £4,100 | Con Robert McElroy | University of York |
| The creation of a podcast to portray Chemistry and the Chemical Industry in a positive light. | Market Development Engineer to produce a podcast aimed at breaking down the barriers of public perception of science and the chemical industry for secondary schools students studying GCSE and A-levels. | £1,514 | Hallam Wheatley | SABIC |
| UCLeeds Chemistry Academy | Head of Widening Participation and Outreach to engage Leeds-based school students from KS2 and KS3 with chemistry based activities to raise awareness and aspirations in relation to the chemical sciences. The organisation works largely with schools that are largely populated by students from under-represented groups. | £5,000 | Joanne Tyssen | University Centre (Leeds City College, Luminate Education Group) |
| The Sound Of Science | Project Manager to faciliate a 4 day event as part of British Science Week connecting music and chemistry. | £1,200 | Wesley Stephenson | Jazz North East |
| Demystifying Chemistry | Advice and Support Worker to organise chemistry events for disabled people in the community. | £4,992 | Amy Dixon | Foresight North East Lincolnshire |
| Flow: A place-based citizen science approach to increase widening participation in the chemical sciences from areas of high social deprivation. | Lecturer to engage 14-16 year olds from disadvantaged areas with chemical science research activities themed around water quality, providing them with opportunities to engage with univeristy researchers | £5,000 | Samantha Richardson | University of Hull |
North West
| | | | | |
| --- | --- | --- | --- | --- |
| Project title | Project summary | Grant awarded | Grant holder | Organisation |
| Crafting in The Bay | Textile workshops for young carers, adult carers and older people in the Morecambe Bay area that embed chemistry topics such as reactions involved in changing fabric colours and components of dyes. | £1,925 | Laura Hobbs | Science Communication Professional |
| Elements of Halton | Trustee member of the Catalyst Science Discovery Centre and Museum in Widnes to coordinate a wide team to build on previous work and explore with school students and their families the local scientific history. The team will develop and deliver performances for the participants and an exhibition for the wider public. | £10,000 | Diana Leitch | Catalyst Science Discovery Centre and Museum |
| The Power of Recycling: The Story of a Battery | Interest Group Committee member to design a collection of activities that allow upper stage KS2 to investigate and model the recycling of a lithium -ion battery | £3,681 | Susan Andrews | Applied Materials Chemistry Interest Group |
| The Chemical Simulation Toolkit | Senior Lecturer at Lancaster University to introduce KS5 students to chemical simulation tools used for further study and research to broaden their horizons. | £5,000 | Andrew Kerridge | Lancaster University |
| The BIG Science Club | CEO of Knowsley Disability Concern to coordinate a new programme of science engagement activities for adults with learning disabilities and/or autism. | £4,994 | Joyce Greaves | Knowsley Disability Concern |
| Repairing radiochemistry's reputation, isotope by isotope | PhD Student at University of Southampton to pilot and disseminate an isotope card game to local schools for KS4 students to expand on and apply key concepts of radiochemistry and radioactivity in the curriculum. | £1,060 | Sarah Lu | University of Southampton PhD student |
| Enthusing Potential Young Chemists in State-Funded Mainstream Primary Schools in Bolton | Director of Outreach to enthuse Key Stage 2 students in a socioeconomically disadvantaged area in the North West via a series of chemistry demonstration assemblies and activities. This project also supports the development and training of an early career chemist. | £2,310 | Tim Harrison | Bristol ChemLabS |
| The BIG Science Club | CEO of a charity that supports adults with learning disabilities to further develop and continue to provide science club activities as per a previous grant. | £9,860 | Joyce Greaves | Knowsley Disability Concern |
| Sustainable Cosmetics | STEM Co-ordinator to faciliate a STEM Club for pre-GCSE students in an area with a highly diverse population to inspire them to take triple science. | £1,925 | Charlotte Dewhurst | St Paul's Catholic College |
| Osmosis 4 Good | Operations Manager to facilitate the delivery of science engagement activities raising awareness around electric vehicles and low carbon innovations to tackle climate change via a STEM truck to schools and youth groups. | £10,000 | Blair Henry | The Blair Project |
| Girls in Stem Box | Outreach Officer to work with community youth groups and centres to engage primary ages students impacted by lack of science learning during the pandemic with STEM activity boxes. | £4,685 | Kathryn Downey | University of Manchester |
Scotland
| | | | | |
| --- | --- | --- | --- | --- |
| Project title | Project summary | Grant awarded | Grant holder | Organisation |
| STEM Showcase | Primary school teacher to run an event that raises awareness of STEM related careers for the students and their families. | £500 | Dawn Coull | Darnley Primary School and Visual Impairment Unit |
| Young STEM Leader Transition Events | Principal Chemistry Teacher to train S6 students in delivering science activities and experiments to primary school students. | £500 | Helen Scally | Turnbull High School |
| Street Science: Elementary Edition | Development Officer to expand the current free, touring community outreach programme offered to include more chemistry themed content around the ancient elements of earth, water, fire and air facilitating discussions around the major global issues we currently face. | £2,000 | Laura Leonard | Edinburgh Science |
| Cell Block Science and Beyond the Walls | Public Engagement Officer to develop and facilitate the delivery of a programme of public engagement chemistry activity in the prison learning centre of HMP Perth and HMYOI Polmont. | £5,043 | Calum McAndrew | University of St Andrews |
| Quilt for Cancer: Quilting the chemical sciences for pancreatic cancer patients | Reader and Secretary of the RSC Chemical Nanosciences and Nanotechnology Network collaborating with other scientists to create digital quilt block patterns based on their research and sew them together to distribute to adults with pancreatic cancer known for frequently being cold during their chemotherapy treatment. | £4,700 | Clare Hoskins | University of Strathclyde |
| Thinking inside the box: supporting chemistry engagement for digitally excluded primary school pupils | Head of Access, Equality & Inclusion to provide inspirational STEM learning activities via letterbox sized packages aimed at primary school students from more disadvantaged backgrounds to prevent further widening of the attainment gap. | £5,000 | Stephanie McKendry | University of Strathclyde |
| Chemistry Reimagined: Adapting Edinburgh Science's Learning Projects Post Covid-19 | Development Officer to adapt their current learning programmes to provide digital access and social distancing measures allowing children in most disadvantaged and rural parts of Scotland to benefit from them in a safe and engaging way. | £10,000 | Blythe Day | Edinburgh Science |
| Sustainability Challenge - Young Chemical Ambassadors | Outreach Assistant to train teams of S3 school students from around Glasgow as ambassadors for chemistry who will take part in hands-on chemistry activities alongside PhD students, building their confidence and presentation skills. | £9,696 | Sylvia Battcock | University of Strathclyde |
| Digital chemistry for digital natives | Research Associate to organise a series of workshops that will engage a group of high school students from a more disadvantaged area of Glasgow in discussions around STEM-related challenges facing society today. | £784 | Hessam Mehr | University of Glasgow |
| Enhancing the Career Readiness of BGE Pupils for the Chemistry Profession: Scientists are not all "white men in white coats" | Vice Dean Academic for Science to provide S2 students in Glasgow with the opportunity to learn about the range of career opportunities within the chemical sciences and to engage scientists from under-represented groups with outreach opportunities in order to improve the overall representation. | £10,000 | Debbie Willison | University of Strathclyde |
| Elemental | Development Officer to deliver an immersive experience at Edinburgh Science Festival involving digital technologies where public audiences will learn about how elements combine to make up everything in our universe. | £5,000 | Blythe Day | Edinburgh Science Foundation |
| Scientist Next Door - connecting and inspiring young people with science | Postdoctoral researcher to expand upon pilot to provide families with opportunities to communicate with scientists and learn about their work and research. This project aims to reach students from under-represented backgrounds, lowering the barrier to accessing this resource for free, online and in schools. | £4,977 | Alessia Lepore | University of Edinburgh |
| ScotCHEM Climate Change Challenge - Science, schools & sustainability | Director of collaboration to coordinate a competition amongst researchers in order to disseminate information and educate school children on climate change. | £3,348 | Alan Wiles | ScotCHEM - University of St-Andrews |
| Pupil Power Roadshow at COP26 | Director at sustainability focused youth STEM network to coordinate a team of school students to attend and disseminate information at COP26. | £9,781 | Anna Hands | PPL PWR |
| Building Sustainable Futures - Young Chemical Ambassadors | Outreach Assistant to repeat and further develop their programme of enabling school students from under-represented audiences to be ambassadors of chemistry to their peers. | £9,731 | Sylvia Battcock | University of Strathclyde |
| Chemistry workshops in Generation Science: Get Fizzy and Fizz Boom Bang | Development officer to further the reach and delivery of chemistry-themed workshops to schools around Edinburgh. | £10,000 | Blythe Day | Edinburgh Science Foundation |
South East
| | | | | |
| --- | --- | --- | --- | --- |
| Project title | Project summary | Grant awarded | Grant holder | Organisation |
| Science in Sign Language | PhD Student to further previous Plastic Unwrapped project and make them accessible to a wider audience by combining British Science Language with the activities. | £1,413 | Bini Claringbold | University of Kent |
| Diagnostic Imaging - A Chemist's Perspective | PhD Student to present his own research on medical imaging at an education centre in Lambeth in an engaging way, providing school students from under-represented communities with an insight into research and acting as a role model to them. | £945 | Faysal Farah | King's College London |
| Open access labs | Lecturer to develop a programme that utilises undergraduate labs that have low use at specific times of year, opening them up to school students from low socioeconomic backgrounds as well as extra-curricular groups who lack appropriate space to safely conduct experiments. | £1,740 | Helen Coulshed | King's College London |
| King's Chemistry Summer School | Lecturer to run week-long research projects in the summer holidays for school students from low-socioeconomic backgrounds consisting of lectures, workshops and practical experiments providing them with a unique opportunity to engage with chemistry in a professional environment. | £1,383 | Helen Coulshed | King's College London |
| STEAM in Transit | Teachers to coordinate a STEAM based open evening to support the transition from primary to secondary school fostering links with local partner schools and the community. | £1,000 | Hellen Hay | Harris Academy Bermondsey |
| The Tutorfair Foundation's A-Level Chemistry Days at UCL | Foundation Director collaborating with University College London on Chemistry Day's to provide A-level students from London schools with the opportunity to visit the chemistry department and learn what studying chemistry at university is like. | £1,810 | Joss Serraillier | The Tutorfair Foundation |
| Inner Light of Chemistry | Marie Curie Postdoctoral Researcher to design and develop an interactive stand for the Big Bang Fair to engage with the public on the topic of photochemistry and current research on it. | £1,315 | Natalia Larionova | Queen Mary University of London |
| Kareena's Chemistry – Rare Elements | Radio producers to develop a new 10 part audio broadcast and podcast series exploring why so many rare elements are included in everyday things and the problems that surround this. | £10,000 | Gregory Watson | Fun Kids Radio |
| A Breath of Fresh Air | Professor to feature their research in porous material for toxic gas capture at the Royal Society Summer Science Exhibition. | £10,000 | Martin Schroder | University of Manchester |
| Chemistry Radio Dramas by 16-25-year-olds | Science Communicator to bring together a team of scientists and artists to create a series of audio dramas or podcasts inspired by chemical stories and concepts themed around climate change. | £9,954 | Lucy Evans | Fierce Green Productions |
| Celebrating Chemistry with diverse London communities | Public Engagement Programme Manager to raise the profile of and engagement with chemistry among the public through a series of events such as the Great Exhibition Road Festival in London. | £10,000 | James Romero | Imperial College London |
| Does your journey to school change the air that you breathe? | School Coordinator to engage students from primary school in Abingdon in designing, implementing and analysing results of an air quality measurement campaign to investigate whether transport choices affect the levels of airborne pollutants detected at their schools. | £5,000 | Jeremy Thomas | Abingdon Science Partnership |
| STEM Sisters | Creative Director to engage KS2 students from schools in areas of disadvantage across London, Lancashire and Sheffield with arts-embedded science activities such as puppetry workshops, interactive demonstrations and illustrated talks. | £4,975 | Tertia Sefton-Green | HMDT Music |
| Inspire | Fundraising Manager to run an after school science club for children all over Hertfordshire with complex mental health issues to engage the students and ignite their enthusiasm for chemistry and science. | £5,000 | Rhea Dickman | Friends of Forest House |
| Women in Chemistry: Making the Difference | Educational Outreach Officer to provide girls aged 10-14 with the opportunity to engage in creative and enjoyable practical challenges linked to current chemical science research at UK universities. | £5,000 | Saskia OSullivan | University of Oxford |
| "1001 Inventions: Journeys from Alchemy to Chemistry" educational programme at Manchester Central Library | Staff at science and cultural heritage organisation, 1001 Inventions, to organise fun and educational sessions at Manchester Central Library for children aged 7-11 with their teachers or parents. | £10,000 | Ahmed Salim | 1001 Inventions |
| Showcasing Diversity and Elements in The Chemical Sciences Using Digital Platforms: Adapting to public engagement during COVID19 | Founder of weekly science podcast to increase visibility of chemists from under-represented minority backgrounds via a series of audio and video podcast interviews discussing career journeys, stories of overcoming challenges and views on the importance of diversity in the chemical sciences alongside their research projects. | £5,000 | Bahijja Raimi-Abraham | Monday Science |
| Chemistry Champions | Outreach Development Manager to inspire hard to reach students in KS4 to study chemistry at A Level by increasing their confidence and knowledge and enhancing their awareness of careers in chemistry. | £2,500 | Grace Mackintosh | Royal Veterinary College |
| Climate change chemistry social media pilot & curious.earth technology support for existing projects. | Co-Founder to create a series of climate change and related chemical technology posts to educate audiences on environmental topics. | £4,985 | Conrad Langridge | Curious.Earth |
| Little STEMS Virtual Enrichment Club | Fundraising Consultant to provide engaging STEM challenges with year 5 and 6 students from the Oval Learning Cluster. | £4,510 | Emma McGovern | Little STEMs |
| Routes Into Chemistry | Fundraising Officer to develop and deliver a half day activity session exploring real-life uses of chemistry through hands-on experiments for Years 7 - 9 students in disadvantaged and remote areas. | £5,913 | Tess Gallacher | EDT |
| Chemistry Confections | Festival Director to produce events and activities for the festival exploring the material properties and chemical transitions of food preparation. | £5,000 | Dane Comerford | Oxfordshire Science Festival (IF Oxford) |
| KS2 to KS3 Science Transition Project | Head of Science to provide local primary schools with high representation of Black and minority ethnic students with science equipment and training needed to conduct science investigations to better support the transition to secondary school. | £1,840 | Amy Taylor | Bishop Thomas Grant School |
| Kareena's Chemistry – Chemistry and Climate Change | Managing Director of Childrens Radio station to develop a series of podcasts themed around sustainability. | £10,000 | Gregory Watson | Fun Kids Radio |
| As Waters Rise: Climate Change x Canals | Head of Theatre to coordinate a series of engaging theatre based events for members of the public and school students on a canal boat in London themed around sustainability. | £10,000 | Lindsay Huebner | Your Canal Boat CIC |
| UCell | PhD researcher and member of electrochemical outreach group to provide activities that promote and engage audiences in the topic of clean energy and energy storage. | £3,500 | Hamish Reid | Ucell University College London |
| Chemistry Outreach Activities at King's College London | Lecturer to coordinate outreach activities for local secondary schools students in disadvantaged areas. | £4,406 | David Pugh | King's College London |
| Primary School Outreach project | Chemistry Teacher to facilitate taking practical chemistry out to local primary schools eo engage and inspire younger students. | £600 | Jacqui Davis | Burford School |
| KS5 STEM Tutoring in Westminster | Director of voluntary educational company to further the development and reach of previous project reaching 30 A-level students from disadvantaged areas providing them with personalised teaching activities in response to lost opportunities from the pandemic. | £2,300 | Joss Serraillier | Tutorfair Foundation |
| STEM Sisters Stoke-on-Trent | Creative Director to further the delivery and impact of previous activity to disadvantaged areas around Stoke-on-Trent, providing primary school students with engaging activities and talks around chemistry skills and historical breakthroughs. | £4,525 | Tertia Sefton-Green | HMDT Music |
South West
| | | | | |
| --- | --- | --- | --- | --- |
| Project title | Project summary | Grant awarded | Grant holder | Organisation |
| My Science Fair 2020 | Chief Executive and team to engage children aged 5-11 and their families in science workshops and demonstrations in a free community event celebrating STEAM subjects. | £1,905 | Maud Saint-Sardos | Wiltshire Music Centre Trust |
| Conservation Chemistry | Programmes Officer to deliver public engagement training and content development workshop around climate change to research group in the West of England. | £2,000 | Stuart Payton | The Natural History Consortium |
| The a-MAZE-ing placenta | Postdoctoral Researcher to develop an interactive, educational and portable game that demonstrates the complexities of pregnancy and the many roles the placenta has in growing a healthy baby. | £1,750 | Emma Lofthouse | University of Southampton PhD student |
| Investing in the future of science - engagement during the Covid-19 pandemic | Research Fellow in Science Communication to produce a free online practice-based guide to support remote engagement with chemistry and the environmental chemistry aimed at primary school level. | £4,979 | Laura Hobbs | University of the West of England |
| Keeping Chemistry Hands-On in a Covid Context | Founding Director to refresh content and provide an engaging chemistry experience supporting schools and school teachers based in more disadvantaged regions of the South-West during a period where their focus is upon logistics of reopening post-lockdown. | £4,750 | Shaaron Leverment | Explorer Dome |
| Future Chemists | STEM Project coordinator to arrange online work experience sessions for Year 9 and 10 students led by professionals across Cornwall who use chemistry in their role. | £5,000 | Janine Bisson | Cornwall Council Education Business Partnership |
| The Discovery Lab | Artistic Director to develop and run an interactive improvised theatre installation which features as a pop-up performance aimed at families in disadvantaged areas to undertake science experiments. | £10,000 | Gill Simmons | Brave Bold Drama |
| Using chemistry outreach to improve the aspirations of disadvantaged students in the City of Bristol | Head of Science to facilitate chemistry themed activities to Year 9 students with a high proportion of disadvantaged pupil premium as well as Year 5 students from feeder primary schools reinforcing the importance of chemistry in everyday life. | £2,905 | Janet Criddle | Orchard School Bristol |
| Virtual Nuclear | Research Fellow to engage secondary school students in the South West in virtual reality tours of a nuclear power plant in order to destigmatise and educate on the topic. | £8,808 | Peter Martin | University of Bristol |
| Henrietta Lacks - A Brush with Immortality | Outreach Lead to develop an education programme and public engagement activities to educate about HeLa cells in support of the statue of Henrietta Lacks the university is placing on their campus. | £5,000 | Caroline McKinnon | University of Bristol |
| GCSE Chemistry | Science Teacher in a Social, Emotional and Mental Health specialist school to deliver engaging practical experiments for GCSE level students using specialised equipment. | £2,500 | Stephanie Brown | Barley Lane School |
| Virtual Escape Rooms for GCSE chemistry | Science teacher to develop a pilot of chemistry themed escape rooms aimed at GCSE level students to expand their horizons on the opportunities within a career in chemistry whilst linking it with their curriculum. | £1,000 | Daniel Cooper | Individual |
| The Science Learning library | School Technician to set up a science equipment lending library for the feeder primary schools to use providing wider learning opportunities to children in Years 5 and 6 as well as their teachers. | £2,407 | Kathryn O'Donoghue | Regents Park Community College |
| Chemistry in HD | Associate Professor to provide secondary school students with video material and virtual live access to the university chemistry labs in order to raise aspirations and enthuse students about science. | £1,450 | Roy Lowry | University of Plymouth |
| All-School Science day and ongoing Science Club | Treasurer to the Parent Teacher Association, of a school that has a higher than average proportion of government supported children from disadvantaged backgrounds, to organise a school wide "Science Day" and facilitate more activity in their science club. | £2,085 | Sally McConchie | Awbridge Primary Parent Teacher Association |
| Chemistry-themed Virtual Lab | CEO of STEM not-for-profit to run activities for children from SEND backgrounds providing inspirational and educational experiences. | £4,908 | Katherine Sparkes | Lightyear Foundation |
| Chester Park Junior School Science Week - Explorer Dome | Teacher to facilitate chemistry themed activities as part of a Science Week in a disadvantaged area and a greater proportion of students with English as a second language than the national average. | £1,560 | Victoria Stone | Chester Park Junior School |
Wales
| | | | | |
| --- | --- | --- | --- | --- |
| Project title | Project summary | Grant awarded | Grant holder | Organisation |
| Soil chemistry and reforesting - Gwenllian Forest | Co-Director of community interest company to engage the general public in soil research and what it means to reforest a landscape combining themes around climate change and chemistry in nature. | £2,000 | Andy Franzkowiak | Coed Gwenllian |
| Chemistry Colours Our World | Education Officer to raise aspirations of KS2 students by running activities for them and their families within schools that introduce chemistry careers and conducting experiments demonstrating how chemistry is used in everyday life and careers. | £4,744 | Dawn Wilde | Wild Elements |
| Chemistry at Work- online | Co-Founder of Educational Consultancy Organisation to organise and facilitate a carousel of online workshops and presentations for Year 9 students. | £5,000 | Cerian Angharad | See Science |
| Cardiff Science Festival | Festival Director to create more engaging chemistry events over the festival weekend that promotes chemistry research and careers to the public reaching under-engaged communities and demographics. | £2,625 | Matthew Allen | Cardiff Science Festival |
| Swansea Copperworks Crucibles Project: Chemistry and Art in the Lower Swansea Valley | Archaeologist to raise awareness of the role chemical processes played in Swansea's industrial history, e.g. copper works, through workshops and activity days. | £9,850 | Alex Langlands | Swansea University |
| The Chemistry of COVID | Co-Founder of Educational Consultancy Organisation to host a workshop aimed at addressing some of the questions young people ask their teachers or community group leaders about Covid-19. | £8,700 | Cerian Angharad | See Science |
| Colourful Chemistry | Science Centre staff to provide KS2 students from schools in disadvantaged areas with a virtual chemistry show themed around how chemistry can be colourful. | £4,990 | Andrea Meyrick | Techniquest |
| Recharging Battery Recycling | University lecturing staff and students to engage the student body on their campus in why recycling batteries is important, raising awareness to the issues and building behavioural change through increasing battery collection in the region. | £4,980 | Iain Aldous | Swansea University |
| Cemegwyr Campus Cymru (Wales' Excellent Chemists) | Science Development Officer to create two Welsh medium video series to inspire and communicate the role of chemists to a Welsh speaking audience as part of the festival celebrating the culture and language in Wales. | £5,000 | Alaw Dafydd | Eisteddfod Genedlaethol Cymru |
| Chemistry and Conservation: Discovering Pigments and Painters | Senior Lecturer to coordinate an exhibition for Secondary School students and families to explore the story of their research into identifying the history of paintings using analytical chemistry techniques. | £4,983 | Cecile Charbonneau | Swansea University |
| Merthyr Science Festival | Research Officer to create online chemistry activities at the science festival in Merthyr Tydfil, one of the most socio-economically disadvantaged areas in the UK. | £450 | Claire Price | Swansea University |
| STEM - It really pops | Youth Work Manager to provide 10 youth groups in rural areas of Wales with STEM activity boxes of resources and experiments accompanied by podcasts that will also be available online. This project aims to reach young people from isolated areas of Wales and who may not access formal education. | £10,000 | Daniel Townsend | Youth Cymru |
| Space Suits and Material Chemistry Loan Box Scheme | Chair of Astronomy Education to create a smart materials loan box providing educators with equipment to run exciting, practical STEM workshops with Year 8 and Year 9 students themed around materials chemistry. | £9,779 | Paul Roche | Cardiff University |
| Burn, Burn, Burn | Education Officer to arrange and facilitiate activities for 11 primary schools themed around chemical processes with a focus on reaching those from disadvantaged areas. | £4,513 | Dawn Wilde | Wild Elements CIC |